Stafford Rangers 0 Leigh RMI 0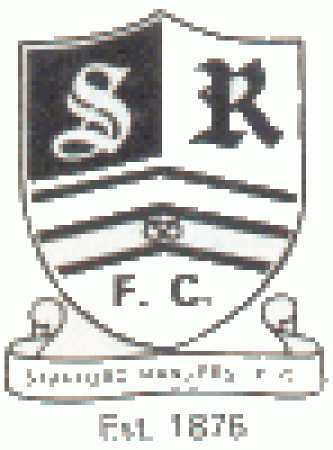 By Matt Lawton
February 18 2006
A terrific RMI performance saw them claim an unlikely share of the points from runaway leaders Stafford in an entertaining game, played on a sandpit that almost resembled a football pitch. After departing a very bright and sunny Leigh, the route in to Stafford from Crewe onwards on the train was shrouded in fog, and at one point there was a little doubt between the travelling Leythers that the game would be going ahead at all. However, the mist cleared early in the afternoon so the game went ahead as planned, though kick off was delayed by twenty minutes after the referee pulled a sickie and an appeal had to be put out over the tannoy for any qualified referee's in the ground, though I'm surprised anybody heard it in a ground that makes Hilton Park look like a state of the art arena. With an RMI thrashing on the cards, it was indeed tempting to have a go at volunteering to be the referee, if anything just to even up what a seemed to be a mis-match, but my common sense prevailed and I left it to the professional who was eventually found amongst a crowd of 1,035 - almost ten times the crowd that normally frequents Hilton Park on an RMI matchday.

After meeting twice already this season, both sides had a certain degree of familiarity for each other, but with Stafford riding high at the top of the league, clear of the chasing pack, RMI had nothing to lose after falling to 3-1 and 4-1 defeats to Stafford at Hilton Park in the league and FA Trophy respectively.

It was the visitors who had the first chance of the game, with Chris Simm latching on to a through ball to find himself one-on-one with Stafford goalkeeper Dean Williams, but for the umpteenth time this season Simm fluffed a clear goalscoring opportunity and the chance was gone.

RMI's hard working midfield with Scott Willis and Gareth Stoker busy in the middle of the park restricted any build up for the hosts, and with wingers Steve Settle and Wes Wilkinson tracking back with great effect, Stafford were frustrated as they failed to spark any decent build up, with their centre back's in particular resorting to hopeful long balls for the chasing Neil Grayson and Nathan Smith.

Stafford started to come back in to it as the RMI defence started to tire towards the end of the first half, but RMI goalkeeper James Coates managed to stand firm against any Stafford attempts, despite carrying an injury that eventually forced him to be withdrawn at the interval to be replaced by John Lamb.

The RMI penalty area resembled a war zone on several occasions throughout the second half as Stafford strived to find a winner, but the heroes in yellow threw themselves around the penalty area with incredible regularity, and as every minute without a home goal passed, the frustration of the home crowd grew, placing more and more pressure upon the shoulders of those in black and white.

RMI had a huge chance to win the game towards the end of normal time when substitute Lee Shillito did superbly to beat two men but he fired the ball over the bar and almost out of the ground from an acute angle when, if as was expected, he'd have hit the target then surely RMI would've been on the way home with three points in the bag.

As it happened, Leigh needed a terrific save from Lamb to keep the scores level and after enduring a nervewracking period of time added on, they managed to hang on and claim an unlikely point, providing a great base to work from with huge relegation six pointers coming up at home to both Alfreton and Vauxhall Motors this coming Tuesday and Friday. Things are looking bright again all of a sudden.


More Leigh Genesis Official Supporters headlines