Northwich Victoria 1 Leigh RMI 0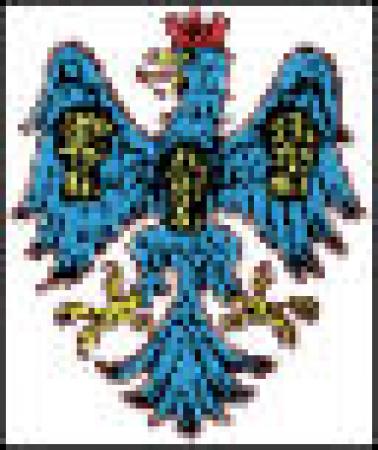 By Matt Lawton
December 10 2005
Although RMI produced a performance that was much-improved from recent games, Andy Nelson's young side still fell to a 1-0 defeat at high-flying Northwich. Last season, both of these sides were in the national division of the Nationwide Conference, and Northwich were lodging at Wincham Park, the home of bitter rivals Witton Albion.

Times have changed, and both RMI and the Vics find themselves in the Conference North, albeit at opposite ends of the table, whilst Northwich have finally vacated Witton and moved barely a minute's walk away to their new Victoria Stadium.

It may not have taken them long to think up the name, nor is it even completely finished yet, but it's fair to say that the Cheshire outfit are making a success of life in the Conference North. It helps to have a bit of money behind a club, and that has undoubtedly aided Northwich's rise up the table, which has brought a massive increase in attendances, and therefore an increase in turnover. How different it is from RMI, who struggle with low crowds at the foot of the table and really need to start grabbing some points at this stage of the season.

Although they didn't quite achieve the objective of at least getting a point from this game, RMI boss Andy Nelson will be heartened by the performance of his side, staying firm against their prolific opponents, whilst it was clear at the end of the game that he appreciated the massive vocal support of the few travelling Leythers.

The signs looked ominous early on as John Lamb faced a barrage of attacks on his goal early on, but RMI largely weathered the storm and started to come in to the game themselves, much to the obvious frustration of the majority of the crowd of 755 as they became a little restless with the expected massacre failing to materialise.

It was shortly after Chris Simm went close for RMI that the hosts did take the lead after twenty minutes. Andy Roscoe committed a foul in his own half, and instead of using his experience and standing over the ball to slow it down and allow the RMI defence to get itself in position, he instead chose to apologise to the referee and allow Vics to take a quick free kick. The speed of the move caught RMIís back four on the hop, Paul Brayson raced on to it and it was in the back of the net, 1-0 Northwich.

Although not a dig at Roscoe in particular, who otherwise had a sterling game in midfield, a player of his vast experience should realise that play needs to be slowed down in such situations. He didnít use what heís learned from years in football and RMI paid the price. Itís symptomatic of RMIís current situation that they can play so well for such a long period, yet leave with nothing because of one simple individual error.

With lively debutant Chris Williams, on loan from Stockport County, doing his level best to create chances up front, and his strike partner Chris Simm working his socks off for the cause as per usual, RMI came back in to the game but never really managed to create any clear-cut chances, instead shooting from distance or misplacing passes when in good positions.

Although Chris Simm missed by a whisker with a header and Gareth Stoker flashed a shot wide from distance, Northwich went in ahead at the break, but that wasnít enough to deter rapturous applause from the travelling faithful who were delighted with the heart and determination being shown by all eleven players.

The second half saw RMI continue to press for an equaliser, and as the visiting support roared them on, they came in to the game more and more, although they always had to be wary of the likes of Carlos Roca, who could initiate a Vics counter attack at almost any moment.

Two perfectly plausible penalty shouts were ruled out within a matter of seconds of each other, Northwich captain Peter Handyside getting away with what looked to be a handball before Chris Simm went down in the area under a rough challenge. The referee ruled no penalty and the chance was gone. Having said that, thereís no guarantee that a goal would result from any penalty, especially after Tuesday nightís exit from the LFA Challenge Cup at home to Marine following a penalty shoot out!

As the game edged towards itís conclusion, RMI pressed forward and could sniff an equaliser, with Andy Nelson introducing Lee Shillito and Ian Taylor to the fray in a bid to speed things up a little bit. It seemed as though Northwich had one eye on their upcoming FA Cup Second Round replay against Woking, and with a Third Round tie at Premiership side Sunderland the prospect, there was a sense that RMI could take advantage of the fact that the full attention of their opponents wasnít completely focused upon todayís game.

Northwich boss Steve Burr mustíve got hold of the same vibes and he urged his side to kill the game off, which they almost did on two occasions towards the end, firing the ball wide of the goal after getting in to promising positions with RMIís defence stretched on the counter attack.

Northwich didnít finish their chances to kill off the game, but RMI did manage to grab an equaliser either. The visiting Leythers appreciated the effort of the exhausted RMI side, whilst it was nice to see the team acknowledge the support given to them throughout the afternoon, but alas you donít win league points for out-singing your hosts, or even for a good performance.

With more than a fortnight until the next league encounter, a home game against Harrogate on Boxing Day, there is plenty of time for reflection for Nelson and his side, and also time for them just to work out how they can turn good performances in to much needed points.

Up the Leythers!


More Leigh Genesis Official Supporters headlines