2004/05 Leigh RMI Season Review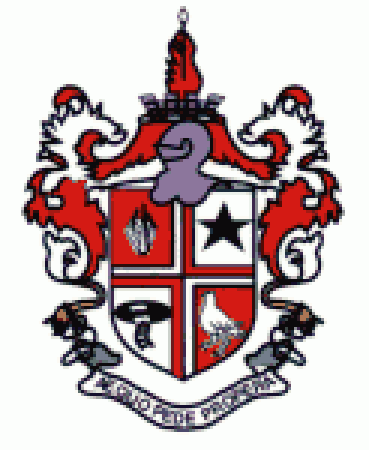 By Matt Lawton
May 18 2005
The 2004/2005 season was one of much turmoil on and off the field for Leigh RMI Football Club, and it was no surprise that they were relegated to the Conference North after five years in the top flight of non-league English football. Despite the summer departure of last seasonís top goalscorer David McNiven to Scottish outfit Queen of the South, and the bookies odds putting RMI as favourites to go down, there was a quiet mood of optimism sweeping round Hilton Park prior to the start of the season, with manager Phil Starbuck making wholesale changes to the make up of his side as he looked to stamp his mark on the club, bringing in several experienced players from non-league rivals.

Alex Meechan and Barry Miller both joined the club and eager to impress other Conference sides that were beaten to their signatures by RMI.

The pre-season campaign again saw several high-profile local sides making the trip to Hilton Park in a series of money-spinning friendlies, with Wigan Athletic, Everton and Manchester City all lining up to face RMI.

The first friendly was against Wigan Athletic, and RMI claimed a credible 1-1 draw against the side that would finish the season as Championship runners-up to Sunderland, bringing Premier League football to the Latics less than thirty years after joining the Football League, although the game unfortunately saw Wigan starlet Jason Jarrett break his leg, meaning he played little part in their promotion season. There lies the blueprint for RMI.

Next up were Everton, who were to finish the season qualifying for the Champions League, with a Chris Simms goal enough to give victory to RMI against an impressive, albeit youthful Everton side, again raising hopes of a decent season for RMI.

That was followed by a crucial point in Leigh's preparations, with a demoralising 5-0 home defeat to Manchester City, with a strong RMI side completely over-run by a quicker, stronger and more skilful Mancunian side, with the defeat knocking away a lot of the confidence that had built up following the previous games.

The first 'real' game of the season saw newly-promoted Crawley Town make the trip to Hilton Park for their Conference debut, and Phil Starbuck was provided with a sign of things to come with Crawley scoring a late goal after previously converting a controversial penalty to claim a 2-1 opening day victory, despite RMI grabbing an early lead with a debut goal from Craig Gaunt.

The following midweek saw RMI claim their first point of the season with a terrific battling performance at Burton Albion to grab a 0-0 draw, before a disappointing 1-0 defeat at Woking and 3-0 hammering at home to Halifax left RMI struggling at the foot of the table early on.

Encouragement was provided by a 2-1 defeat at Lancashire rivals Morecambe when RMI richly deserved a point from their battling performance, which was followed by Leigh's first victory of the season with a comfortable 2-0 victory at home to fellow strugglers Forest Green Rovers, when in reality RMI could've won by a lot more if Alex Meechan and Craig Mitchell were a little sharper in attack. With a 3-3 draw at home to an Aldershot side that would eventually qualify for the play-offs, things were looking up for RMI although they really should've had the game won, throwing away to a two goal lead to draw against the 10-man Shots.

RMI lost at Accrington in their next game despite a fantastic goal from Michael Byrne near the end before a 1-1 draw at former Football League side York and an unlucky 4-3 home defeat to Hereford.

RMI's disastrous 4-1 defeat at Gravesend & Northfleet was preceded by the news that goalkeeper Gary Kelly was retiring from the game to concentrate on his role as RMI assistant manager after failing to recover from a thumb injury that kept him out of action for more than nine months.

Leigh had hit a poor run of form, and it showed as they were completely outclassed by Carlisle United in front of RMI's biggest crowd of the season, with the huge Cumbrian travelling support delighted to their side come away with a trouncing 6-1 victory, showing the sort of form that meant many tipped them for an immediate return to the League, although they only eventually managed it with a play-off final victory over Stevenage with more than 10,000 Cumbrians in Stoke to witness it. Consecutive defeats to Stevenage and Dagenham saw RMI crumbling, their form compounded by a 3-0 battering at newly promoted Canvey Island.

However, it is in the face of adversity that men are born, and RMI's shock 2-0 victories at Lancashire rivals Accrington Stanley saw exactly that, with Chris Simm and Karl Rose scoring the goals that took Phil Starbuck's side in to the First Round Proper of the FA Cup to face Conference South side Cambridge City.

Leigh's warm-up for their big day in the Cup wasn't helped by a 3-2 home defeat to Tamworth, and they were booted out of the Cup a week later when Starbuck's former side scored a late winner deep in to injury time to claim a spot in the next round, despite Chris Simm giving RMI an early lead.

With RMI's main money-spinning source out of the window, manager Phil Starbuck felt he was no longer able to do his position justice, although his side gave him the best possible send-off with a 5-1 Lancashire Marsden Trophy victory over Marine in torrential rain at Hilton Park.

The CV of Starbuck's successor Geoff Lutley failed to impress several cynical RMI fans, and he was thrown in to the deep end with a game at Exeter, who had FA Cup heroics of their own which saw more than 9,000 Grecians celebrate a 0-0 draw at the mighty Manchester United in the Cup, with Lutley seeing his side fall to a comprehensive 5-1 defeat in his first game, although a couple of late Exeter goals gave a bit of a false look to the scoreline.

Lutley announced that the only way is up, and there was certainly an improvement over the next few games with a 2-1 home defeat to Farnborough and a heroic performance at champions Barnet, with the Railwaymen falling to a 3-2 defeat when in all fairness they deserved at least a point, before Lutley finally claim the first point of his reign with a 1-1 draw at home to Scarborough.

You could be forgiven for thinking that it was a false down though, especially after the next game at Hilton Park saw Accrington claim revenge for their FA Cup defeat with a crushing 6-0 victory at Hilton Park before another defeat, this time at high-flying Aldershot.

Then came the defining match of RMI's season.

New Years Day saw Geoff Lutley's side make the short trip to Wincham Park to take on fellow strugglers Northwich Victoria in a game that both sides simply had to win. RMI dominated early proceedings and deservedly took the lead after previously having a Ben Ashmole goal harshly disallowed for offside. The Vics quickly equalised but RMI took the lead again before the referee decided that the torrential rain and gale force winds made the pitch unsafe for the players, and RMI's loyal supporters made the short trip home soaked and unhappy at missing out on a potential three points.

That game proved to be a turning point in RMI's season, and instead of building upon a terrific performance, they instead went the other way and lost 1-0 at home to Gravesend before a 5-1 humbling at home to lower-league Southport in a bizarre game that saw Geoff Lutley field no less than three goalkeepers at the same time.

This was followed by another defeat to a lower league side, this time a 2-1 defeat at home to Altrincham in the FA Trophy.

Despite early promise, Geoff Lutley had gone the same way as Phil Starbuck and with no more potentially money-spinning cup runs, a 3-0 home defeat to struggling York put the final nail in Lutley's coffin before he bit the bullet and resigned from his position with immediate effect, leaving RMI chairman Bill Taylor to look for his third manager of the season.

Former Southport and Chester City assistant boss Steve Bleasdale was the man given the impossible task of saving RMI's season, and he certainly started well, matching Lutley's points total within a game with a 1-1 draw at fellow basement side Forest Green Rovers.

There was yet more changes to the make-up of RMI's squad with Bleasdale stamping his mark and bringing in several players, while allowing others to leave, including Karl Rose who left the club to take up a better financial deal with Conference rivals Tamworth.

Although still mathematically able to stay up, RMI's fate was sealed with consecutive one goal home defeats to Northwich and Exeter, and although a shock 1-0 win at Tamworth meant there was still hope, three heavy defeats in a row meant survival was a near-impossibility after both Carlisle and Scarborough had 3-0 home victories over RMI, before Bleasdale's side were humbled 4-1 at home to Burton Albion, a side that they had previously claimed a point from early on in the season.

Hope lived on as RMI fought back from two down to claim a 2-2 draw at play-off chasing Crawley before a 5-1 defeat at Halifax put RMI a game from relegation, despite taking the lead at the Shay.

Despite a spirited 2-1 home victory over Canvey Island, somewhat erasing the thrashing by the same side earlier in the season, results elsewhere on the night meant that although they had claimed a rare three points, it was impossible for RMI to escape relegation, bringing an end to their five year Conference existence.

Despite pleas from fans and officials alike for the players to continuing playing with pride in the shirt and our club, the season somewhat symbolically fizzled out with defeats Woking, Northwich and Dagenham coming before a 2-0 defeat at Stevenage on the final day, which saw the hosts claim a spot in the end-of-season play-offs.

After surviving several seasons against the odds, 2004/2005 was simply the season that RMI ran out of luck and their financial restrictions caught up with them.

After a second successive tough season that is hard to take for RMI supporters who have seen better times, it is with relief that the season has ended, giving Steve Bleasdale a chance to rebuild the club in pre-season in preparation for next season's first Conference North campaign, with plenty of local derbies to look forward to, and Unofficial RMI Online are sure to be there every step of the way!


More Leigh Genesis Official Supporters headlines