Leigh RMI 1 Forest Green Rovers 2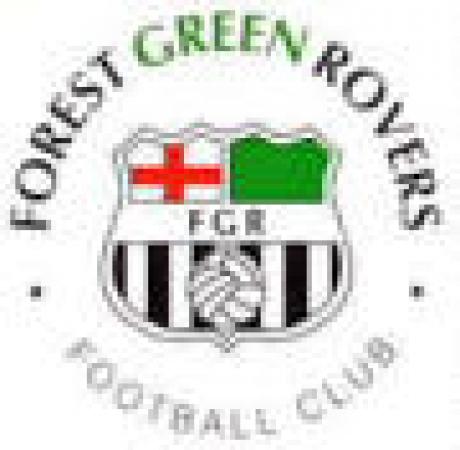 By Matt Lawton
September 6 2003
There may have been a rainbow over Hilton Park come full time on Saturday afternoon, but it certainly bring any luck to the Railwaymen as they crashed to their second successive home defeat in a demoralising 2-1 loss against struggling Forest Green Rovers. Following last weekend's disappointing 1-0 home defeat to Woking, the Railwaymen were hopeful that they could get their Conference campaign back on track with a victory over the struggling Gloucestershire visitors. However, as most RMI fans have now found commonplace, things just aren't as simple as that, they never have been for Leigh, nor is it likely they ever will be.
Quite frankly, Leigh deserved to lose a match which, at the beginning of the season, was without doubt on Mark Patterson's list of "must-win" games. In the build-up to this game Patterson had emphasised to his team the importance of gaining as many points as possible when facing fellow part-time outfits, an ever decreasing thing in a Nationwide Conference which is becoming more and more a full-time league and living up to it's billing as "The Unofficial Fourth Division of the Nationwide League".
The visitors played with plenty of enthusiasm with no lack of effort along with the odd bit of quality in there for good measure, as Rovers belied their lowly status in producing an excellently efficient performance.
However, it was in fact RMI who took the lead, somewhat against the run of the play after surviving a couple of early scares, with Neil Robinson scoring his first goal in an RMI shirt, heading home a Paul Shepherd corner.
This goal seemed to give RMI a certain amount of added impetus but it didn't last long, with Forest Green equalising less than five minutes later. Leigh goalkeeper Stuart Coburn produced a world class save from close range from a Neil Grayson header, only for the former Cheltenham striker to fire home the rebound.
The game stayed deadlocked as the half time whistle arrived, though it was certainly the visitors who were the happier of the two teams, and RMI a tad lucky to be level at the interval.
That luck quickly ran out however, with Grayson firing home his second of the afternoon shortly after the restart, slotting home a simple goal after being left unmarked at the back post.
The goal seemed to knock any remaining stuffing out of the RMI side, though they could've won it late on, with substitute Marcus Hallows missing a glaring opportunity with five minutes left, firing over from barely four yards out, with Robinson also missing a headed chance.
Both sides were rather lucky to survive with eleven men come the final whistle, with Warren Peyton being involved in a heated confrontation with a Forest Green opponent.
The visitors certainly deserved to win but quite simply these are the games that RMI should be winning if they harbour any hopes of doing anything this season other than fighting yet another battle against relegation back to the Unibond League. A huge improvement is required, the opening day victory over Dagenham & Redbridge seems so far away.
More Leigh Genesis Official Supporters headlines