Leigh RMI 1 Forest Green Rovers 0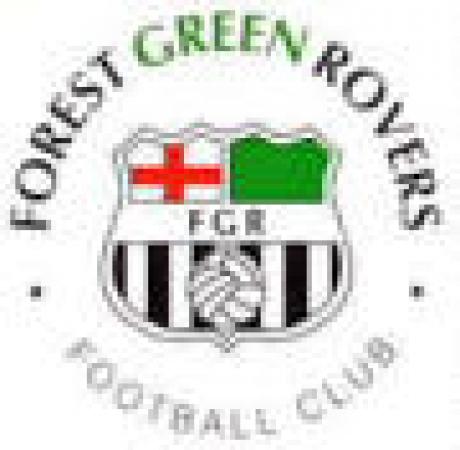 FGR
By Matt Lawton
March 29 2003
A first ever Leigh RMI goal from former Chester City defender Martyn Lancaster was enough for a vital Conference victory as RMI continue to scrap for their lives. Leigh were desperate for victory as they looked to captilise on the news that relegation rivals Farnborough Town had gone down 2-1 against Chester City earlier in the day.
However, it was the visitors who started much the brighter and most of the action was centred on Stuart Coburn's goal. Fortunately for RMI, the visitors found that former Altrincham goalkeeper Stuart Coburn was once again in inspired form as yet again he pulled out several top-drawer to keep RMI in contention.
Leigh RMI took a long, long while to get going and Steve Perrin had very little to do in the Forest Green Rovers goal for much of the first half before RMI started to get into their groove and created chances through Ian Monk, Keith Scott and Neil Campbell.
Leigh forced a couple of corners but it was still Rovers who created the more and they forced several corners, more than RMI in fact, but failed to captilise on their pressure before half time to leave it goal-less at the break.
The second half saw Leigh, no doubt with a few choice words from manager Mark Patterson ringing in their ears, pushing forward with more urgency and creating chances. However, much of their through balls were too hard for strikers Neil Campbell and Keith Scott to chase and went straight through to the goalkeeper, much to the frustration of the RMI supporters.
After forcing a succession of corners and free kicks around the box, Leigh finally made the breakthrough when England Semi-Pro international Martyn Lancaster headed Andy Heald's free kick past Rovers goalkeeper Steve Perrin to send the RMI supporters wild with delight and fuel talk of another season of Conference football.
Leigh continued to press directly after the goal and forced a quick corner which they failed to capitilise upon.
Forest Green then came back in to the game and created several chances but couldn't find a way past the goalkeeping wall that is Stuart Coburn.
The Hilton Park faithful had several heart-in-the-mouth moments as the visitors went close on several occasions but still couldn't beat Coburn.
Rovers then finally did beat Coburn but luckily for the home side the ball rebounded off the underside of the crossbar and away, meaning RMI could fight on for another day.
It was a hugely vital home victory for RMI, especially as relegation rivals Stevenage Borough defeated Dagenham & Redbridge 2-0 at Broadhall Way.
Leigh will look to take their recent good form in to what is argubaly their biggest of the season, if not the whole of RMI's recent history when they travel away to Stevenage Borough next Saturday in a game which could decide both sides Conference fate.
More Leigh Genesis Official Supporters headlines