Stalybridge Celtic 3 Leigh RMI 1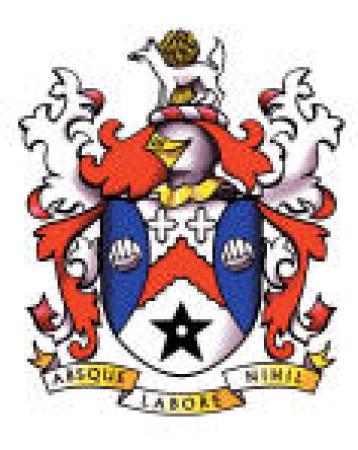 By Matt Lawton
August 27 2007
Two defensive lapses in the final five minutes of an enthralling encounter at Bower Fold left RMI to reflect on a somewhat cruel 3-1 defeat to Stalybridge, despite a valiant second half effort from a Leigh side that were again missing no less than five regular first team players from the starting line up.
The majority of the game may have seen hosts Stalybridge dominate proceedings, particularly as the game neared it's conclusion, but a two goal deficit could certainly be considered a little harsh on an RMI side that were forced, at times, to defend as though their lives depended on it, whilst a few moments of true quality certainly tested Celtic goalkeeper Paddy Gamble.
Although centre back Mark Maddox had shown enough of an improvement in fitness to be named amongst the substitutes, albeit as an unused one, Leigh boss Stuart Humphreys still had to contend with injuries to defender Owen Roberts, winger Steve Settle, striker Dan Owen and centre back Stephen Hill that meant all four were again sat in the stands instead of being on the field.
Despite the number of absentees in the Leigh side, they started brightly, with Kieran Lugsden and Lee Unsworth combining particularly well down the right flank, although a lack of conviction in the final third meant that RMI struggled to create any genuine chances for strikers Mark Jackson and Kevin Rapley.
It was from an entirely avoidable succession of Leigh mistakes that were to gift the lead to Stalybridge after just eleven minutes, with the pressure being needlessly placed on RMI goalkeeper John Lamb by a poor back pass from centre half Gavin Lee-Ellison.
Lamb may have managed to momentarily squirm the ball clear of his penalty area, but it was returned with interest in to the path of Lee Ellington, brother of former Wigan striker Nathan, who took advantage of the lack of a defensive challenge in lifting the ball over the exposed Lamb.
Within a matter of minutes of falling behind, Ellison was again at fault as Stalybridge had a golden opportunity to double their advantage when the Leigh captain was adjudged to have committed an offence in the penalty area.
However, Ellington missed the chance to get his second goal of the game when his, admittedly poor, spot kick was well saved by the legs of Lamb, who eventually managed to pounce gratefully on to the rebound.
Just as Harrogate Town striker Danny Holland made a nuisance of himself all afternoon in his side's 2-0 win at Hilton Park on Saturday, Ellington was proving to be a major thorn in the side of RMI, particularly when he linked up with the impressive Ashley Burbeary on Celtic's left-hand flank.
It was from such a combination that Ellington again came close to adding to the scores when, after a mazy Burbeary run, Ellington's shot flashed past the left hand post of John Lamb.
As the end of the first half drew ever nearer, Leigh finally managed to exert a certain amount of pressure on the Stalybridge goal, where a succession of corner kicks sparked a degree of panic and confusion in the home ranks, although RMI's lack of a killer touch was again exposed as Gamble again found his defence preventing any decent attempt on goal.
The amount of protection that Gamble had enjoyed in the first period had completely evaporated within a couple of minutes of the second half beginning when an incredible seventy-yard dribble from Scott Willis was brought to an abrupt end in the penalty area, just as the RMI midfielder was about to strike on goal.
The referee resisted the temptation of producing a red card, despite the offence seemingly preventing a goal scoring opportunity, with Stalybridge's punishment coming from twelve yards as Kevin Rapley blasted the resultant penalty in to the roof of the net to claim his third goal of the season and delight the small, yet vocal, band of travelling supporters.
All of a sudden, Leigh were started to dictate the game and might have twice taken the lead shortly afterwards when Andy Heald swerved a shot narrowly over the crossbar before, in a move straight from the training ground, Willis played a corner to the edge of the penalty area that was met by a Phil Charnock thunderbolt that beat the goalkeeper, only to smash against the Celtic crossbar and away for a goal kick.
It didn't take long for normal service to resume, though, when Lamb was called upon to once again deny Ellington a second goal, with the Leigh goalkeeper making a top class diving save to keep out a back post header that seemed destined to hit the back of the net.
Even though Stalybridge manager Steve Burr decided to withdraw the impressive Burbeary from the action, Celtic's enterprising attacking play down both flanks was continued by substitute Carlos Roca, with RMI's defending becoming more and more desperate as the crosses and shots began to rain in with increasing regularity.
After manfully holding out against the Celtic siege for so long, Lamb finally cracked under the substantial pressure and was forced to drop a hopeful right wing cross, with the loose ball being swept in to the goal by ex-Carlisle man Roca.
The devastation of seeing a previously sure-looking point was palpable, with the distraught RMI defence caving in shortly afterwards when Ellison rounded off a personal bad day at the office by completely misjudging a relatively aimless Celtic long ball that allowed Roca to nip in behind him and grab his second goal of the game.
Although full marks must be given to RMI for their undoubted drive and determination throughout the ninety minutes, you don't get points for effort alone at such a high level, and as such Stuart Humphreys will be looking for a greater killer touch in front of goal before his side welcome Kettering Town to Hilton Park this coming Saturday.