Leigh RMI 1 Nuneaton Borough 0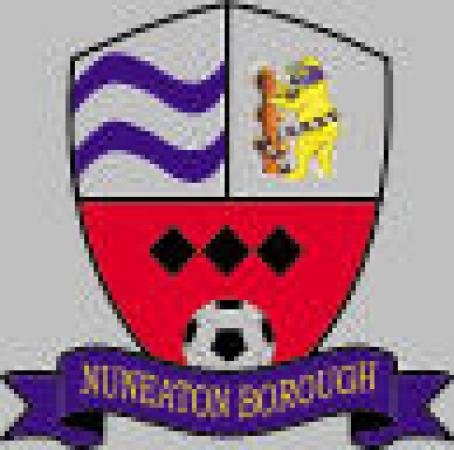 By Matt Lawton
April 14 2007
A Kevin Rapley penalty shortly before half-time was enough for RMI to complete a priceless Conference North double over Nuneaton Borough at a sweltering Hilton Park. Although RMI went in to the game on the back of a four game unbeaten run, the fact that Stuart Humphreys' side had failed to claim a single victory during that sequence meant that they went in to the penultimate home game of the season.

Visitors Nuneaton meanwhile came to sunny Lancashire with an outside chance of making the play-offs after defeating both Hucknall and Scarborough in the course of the Easter weekend, although RMI hold somewhat of an Indian sign over their Warwickshire opponents, having won 1-0 when Borough visited Hilton Park last year, while a Chris Simm goal was enough to seal a 1-0 victory at Manor Park in the corresponding fixture of this season.

With both sides struggling to gain any momentum during the first half, thanks in part to the unusually warm weather, there were relatively few goalmouth incidents of note for the majority of the opening exchanges, with RMI's attacking threat hampered somewhat down the right flank with substitute Kieron Lugsden joining the fray after Steve Settle had to withdraw from the action because of a hamstring injury.

Although the game could be considered to be a particularly vital one for both sides, the heat-induced lack of intensity made for a rather dull first half that only came to life just a matter of minutes before the break when diminutive midfielder Steve Porter was pushed away from the ball when challenging for a header in the penalty area, leaving Kevin Rapley to score his second goal in three games from the ultimately decisive spot kick that followed, giving RMI a one goal lead at the break.

Young right back Tony Filipek had struggled throughout the first half, and it was little surprise to see him replaced at the break by the more experienced Gavin Lee-Ellison, although credit must go to RMI boss Stuart Humphreys, who was bold enough to make his second substitution with the game only halfway through.

Despite their obvious need for an equaliser, Nuneaton severely lacked a clinical touch in front of goal, posing little threat to RMI goalkeeper John Lamb, who was reduced to simply collecting wayward set pieces or long balls as his defence, boosted by the return of centre half Mark Maddox, continued to hold firm against any attackers.

Indeed, it was RMI who produced a large degree of the second half's goalmouth action, starting with an invigorating Andy Heald run that led him to the by-line, only for Dan Owen to meekly head Heald's cross straight at the goalkeeper.

With Owen struggling to make an impact, Humphreys made his final substitution of the game when introducing top scorer Chris Simm from the bench, and he was immediately called in to action when doing well to win the ball in midfield before laying on a delightful ball for Rapley, who's low shot was well saved by the goalkeeper.

It seemed as though Leigh were set for a game-clinching second goal when Simm latched on to a lengthy through ball and dribbled past Nuneaton goalkeeper Darren Acton when well outside of the penalty area, only for Simm's strike to be deflected wide for a corner by a retreating defender, before he had another golden opportunity to clinch the game in stoppage time when a clever Rapley counter attack put Simm in the clear, only for his goal bound first time shot to be superbly tipped over the bar by Acton.

The resulting corner was the cue for RMI to cheekily run down the clock as far from their goal as possible, with the referee blowing his whistle after an agonising period of stoppage time and prompting celebrations on and off the field as Leigh climbed out of the drop zone with just two games remaining after relegation rivals Worksop fell to a 2-1 defeat at Worcester City.

In their final away game of the season, Leigh travel to second bottom Scarborough next Saturday in yet another "six pointer", with the campaign coming to it's dramatic conclusion when Worksop visit Hilton Park a week later.

More Leigh Genesis Official Supporters headlines