Kettering Town 4 Leigh RMI 0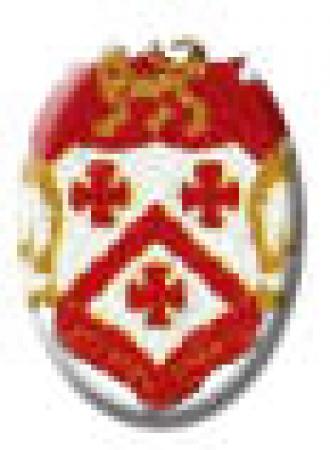 By Matt Lawton
January 7 2007
A lightning start from Kettering proved to be the catalyst for a heavy defeat as RMIís nine game unbeaten run came crashing to an end in Saturdayís Northamptonshire rain. The relatively late arrival of the RMI team coach could certainly explain how RMI, missing the influential Steve Settle and Andy Roscoe, could make such a horrifically sluggish start to the game as they fell two goals behind, even before the game was ten minutes old.

RMI goalkeeper John Lamb was immediately called in to action when he was needed to make a good save after some superbly slick passing from the full-timers of Kettering created the chance.

RMI could barely get hold of the ball, and it wasnít long afterwards that the home side make their territorial advantage count when Jean-Paul Marna found himself clean through on goal, and he slid the ball past Lamb and in to the goal.

The celebrations of the sizeable home crowd had barely died down before the lead was doubled when RMI right back Lee Unsworth was beaten all too easily and Jean Black took advantage to get his sideís second goal.

The impressive Kettering attack were tearing RMI apart with ease and it was left to Lamb to again save RMIís blushes with a terrific stretching save as the ineffective Hugh McAuley struggled to get a foothold in the centre of the park, while diminutive right winger Adam Girdlestone was replaced by Neil Briscoe after barely half an hour of the first half as he struggled against a strong Kettering defence.

RMIís only real attempt on goal came from Chris Simm, and even that was a shot from the edge of the area that went several yards wide of the target, while Simm also had a half-hearted claim for a penalty turned down by the referee.

Although itís fair to say that Leigh improved their play a little in the second half, they had only a Mark Jackson shot inches over the crossbar and another penalty claim to show for their efforts as the home side continued to dominate.

The Poppies missed a golden opportunity to extend their lead with a back post strike that somehow missed the target before one-time Tottenham starlet Darren Caskey put the ball in to Lambís bottom right hand corner to give his side a three goal cushion.

After Steve Porter was lucky to stay on the field in the first half when he was involved in a small scuffle, RMI centre half Mark Maddox was similarly relieved to get away with only a booking when he appeared to catch a Kettering man in the face when trying to shrug him off in the second half.

RMIís humiliation was complete with eight minutes left when Brett Solkhon had the freedom of the RMI defence and found himself clean through where he made no mistake, sending Lamb the wrong way to make it 4-0 and match the score from last seasonís visit to Rockingham Road.

After a huge amount of confidence had been built up during the course of their impressive nine game unbeaten run through November, December and early in the New Year, RMI have been brought back to earth with a crashing thump, and it now makes Saturdayís FA Trophy trip to Conference National side Stevenage Borough all the more daunting.

More Leigh Genesis Official Supporters headlines