Leigh RMI 2 Alfreton Town 0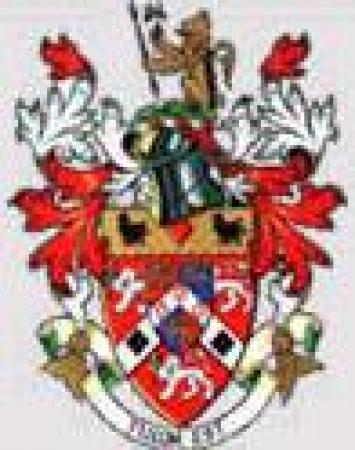 By Matt Lawton
September 23 2006
The sun was certainly shining on Leigh this afternoon as midfielder Hugh McAuley opened his account for RMI with a superb second half strike that sealed an impressive victory at a sweltering Hilton Park. With last weekend's scheduled game at Hinckley postponed following the tragic death of Hinckley defender Matt Gadsby in a game at Harrogate the previous week, RMI had an eleven day break to contemplate how a five game unbeaten run had since become three successive losses, culminating in Lancaster City grabbing their first victory of the season when they came out 1-0 winners at Hilton Park in RMI's previous outing.

Visitors Alfreton meanwhile arrived at Hilton Park in mid-table but full of confidence after a 3-0 victory at home to Moor Green last weekend, while their squad featured no less than three ex-RMI players in the shape of defender Ryan Clarke and strikers Tristram Whitman and Craig Mitchell.

With the weather being unseasonally warm in Lancashire over the past few days, Hilton Park was basking in warm sunshine ahead of the game, and the heat was sure to be a factor in the performance of the two sides, with a distinct advantage being gained from having large portions of possession and forcing your opposing side to tire from continuously chasing after the ball.

RMI boss Stuart Humphreys clearly recognised this fact and as such gave a clear instruction for his side to retain possession of the ball for as long a period as possible, whilst also trying to create chances.

Despite being sent off on his last outing for RMI, James Mann continued in goal for Leigh but he was rarely troubled as Alfreton disappointed in their lack of a creative edge, and it was RMI who deservedly took the lead on the stroke of half time when winger Steve Settle latched on to a through ball and put his side in front, scoring his second goal in three games in the process.

The second half saw RMI dominate the play with the visitors providing only a sporadic threat to Mann's goal as RMI played some excellent football amongst the midfield, with Hugh McAuley in particular showing his wide range of passing and giving a glimpse of his true quality that the RMI faithful have set to see since he made his debut against Kettering earlier in the season.

Taking in to account the quality of his performance this afternoon, it was fitting that it was McAuley who scored RMIís decisive second goal that clinched the game. On the field as a substitute, debutant Carl Furlong looked terrific in his link-up play with both the RMI midfield and fellow striker Chris Simm, and is was through his ability that he managed to get himself in a position to lay the ball off to McAuley, who promptly fired a terrific, curving shot past Alfreton goalkeeper Dale Roberts and in to the top corner of the net.

Alfreton pushed forward in vain, and RMI couldíve even grabbed a third had Chris Simmís shot not flown inches past the post, but a good afternoon's work was done for RMI, and the victory sees them up to seventeenth place in the Conference North table ahead of Unibond League side Woodley Sports visiting Hilton Park at 3pm next Saturday for a tie in the second qualifying round of the FA Cup.

More Leigh Genesis Official Supporters headlines