Australian To Experience Bolton Atmosphere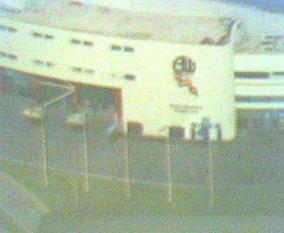 By Mark Heys
November 8 2005
Australian schoolboy Panos Armenakas will further his footballing education by spending time with Bolton Wanderers next month after completing a recent stint with Spanish giants Barcelona. Panos is just seven years of age and is regarded to have similar potential to that of the American teenager Freddy Adu. Many clubs have noted down his progress recently but because of his age he is still unable to join a Football Academy until next year.

Representative Dan Fletcher of Athletes1 Group told Sky Sports that the youngster will be able to grasp the feel of what an English football environment is like when he travels over from Australia to the United Kingdom next month.

"Panos was at Barcelona a while ago when he went on holiday with his family to Spain, His father sent Barcelona DVDs of Panos in action and I managed to arrange some training with the club while he was in Spain." said Fletcher

"They were flabbergasted by him after watching him and he is a phenomenal talent, but it is too early to be talking of moving to any clubs.

"He is coming over to England next month on holiday and again he will spend a short time training with Bolton to experience what it is like at a professional club.
A number of English sides are aware of Panos and if he carries on like he is he could become the next Wayne Rooney or Freddy Adu."

Bolton already have Australian wing back Scott Jamieson on their books and Academy Director Chris Sulley has forged a number of useful links in Oceania football in recent years.
More Bolton Wanderers headlines
Bolton Wanderers Poll