Questions & Answers - Geoff Sleight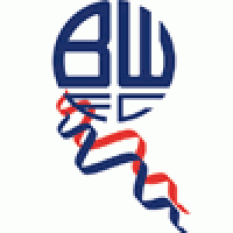 By Mark Heys & Geoff Sleight
May 31 2007
The name Geoff Sleight may never feature too prominently in the proud history of Bolton Wanderers but nevertheless the friendly Yorkshireman has been on a journey throughout his lifetime which many of us would be struggling to match.
Signed by the Wanderers as a teenager straight from school in 1961, he was thrust into the first team spotlight almost immediately by then Bolton manager Bill Ridding and during his time with the club he rubbed shoulders with the likes of Nat Lofthouse, Eddie Hopkinson, Doug Holden, Bryan Edwards and Francis Lee.
Sadly, after just three first team games in the Outside Left position and in the shadow of England international Brian Pilkington he was told there was no long term future for him at Burnden Park.
Here Geoff talks to us about his early career in football with Bolton, his time as an international footballer in Australia, success in a coaching career which lead to promotion as the player/manager of Frickley Athletic and his scouting days at Leeds United where he met current Bolton player/coach Gary Speed.
What can you remember about your Football League debut?

I can clearly remember reading about it in the Daily Mirror on the way to Burnden Park on the Friday morning of 15th September 1961 and not realising initially that I was reading about myself.
I had not been told by anybody at that stage
that I would be playing against Manchester City the
following day.
Then seeing "Young winger to make debut for
Wanderers" on all the Bolton Evening News placards in town on that same Friday afternoon.

I also recall having the pre match meal at the Pack Horse Hotel on the day of the game and all the players being given 20 Players No 3 cigarettes on the coach to Maine Road.

As for the game itself I can remember my first touch of the ball - I was fouled by Gerry Baker on the half way line. Dennis Stevens scored late in the first half to put us back in the game but we lost 1-2. George Hannah was too good for us on the day.

I did OK and was complimented on the 5o'clock
TV Football Round-Up.

When did you score your first goal?
I never scored for the 1st Team but I scored quite
often for the Reserves, bearing in mind that the
Reserve Team games were far more important in those days than they seem to be nowadays.
My best goal for the club was a diving header at the far post from a cross by Peter Deakin for us to beat Manchester United Reserves 2-1 at Burnden Park
( circe March 1962) after we were reduced to 10 men
through an injury to Eric Redrobe.

What were your career highlights/lowlights?
Highlights include...
Playing for England U18's Schoolboys v Scotland at Celtic Park in March 1961 (Howard Wilkinson and Graham Taylor played in the same team).

Signing for Bolton Wanderers on 5th September 1961
and playing for Bolton Wanderers first team against Manchester City, Fulham and Sunderland.
Playing for Australia v North Korea in a World
Cup Qualifying Round on 21 November 1965 in Pnom Penh, Cambodia and receiving a "Cap" for that game on the 28 April 2007 (41 years after the event)

Being the Manager at Frickley Athletic in 1980
when they gained promotion to what is now the
Conference from the Northern Premier League (an achievement which would be a bit
like Rochdale getting into the Premier League nowadays).
Being Chief Scout for Howard Wilkinson at Leeds
United 1993-1996

The major lowlight was being released by Bolton
Wanderers.

Who did you room with on away trips at Bolton?

I only ever stayed overnight twice - both at the
Scotch Corner Hotel on the A1. The first time we
played a Wednesday evening game against Newcastle
Reserves and I roomed with Francis Lee and the second time I roomed with Dave Hatton after we played in the League Cup game at Sunderland.

What do you think of the current Bolton team and do you get to see them often?

I think that the current team play very much in the
image of Sam Allardyce and have "punched above their weight" over the last few seasons.
I do not see them live very much at all these days but there is so much football on TV that it is not difficult to see most teams quite often. I have a particular interest in Bolton because I know Gary Speed from our days at Leeds United and I hope that they do well now that he is on the Coaching Staff but if I am honest I fear for the team over the next couple of seasons. I hope that I am wrong.

Who did you support during your youth and who were your heroes?
Manchester United - the Busby Babes. And always
Barnsley as my home town team.
My heroes were Duncan Edwards. Bobby Charlton, Harry Gregg, Roger Byrne, Eddie Coleman & Tommy Taylor.

Which person influenced your career most?
No one person had enough influence on me to save a
career that promised so much and delivered so little.
A shame but I have no regrets.
Walking Down the Manny Road would like to thank Geoff for taking the time out to tell us his story. Geoff has been very helpful in providing me with information for the site and has a vast knowledge of the game at all levels.
Please click here to view our profile of Geoff Sleight