Kitson takes offence to Ginger Day idea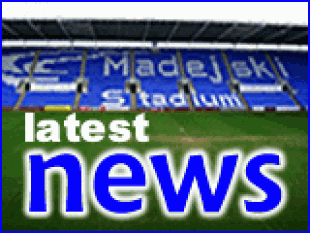 By Mark Sugar
April 28 2004
Dave Kitson has taken offence to the Ginger Day idea according to the Reading Evening Post.The flamed hair striker has been in brilliant form in recent weeks and has become an instant fans favourite following his double strike against former Royals boss Alan Pardew's West Ham United.
Royals striker Dave Kitson has told the Reading Evening Post he isn't happy with the planned Ginger Day idea ahead of the visit of West Bromwich Albion this Saturday. While Royals supporters will be wearing their Ginger Wigs, Albion supporters will be dressing up as Vikings. Kitson told the local newspaper;
"I've spent all my time going to places like Ninian Park and The New Den just getting harassed about the colour of my hair to the point where you want to fight back so the last thing I need really is 15,000 people all in ginger wigs drawing attention to it…… It does cause offence to me and I'd like to thank the club for not even asking me if I minded!..... From my point of view it is something I can do without".
But Reading FC have denied Kitson took offence to the planned Ginger Day celebrations and said;
"We have spoken to Dave to explain and he's less concerned about it than the paper story makes out - he just said he's had loads of stick over the years for being ginger so doesn't really want to be reminded about it by thousands of people!"
Royals supporters will be wearing Ginger Wigs, Orange T-Shirts for Kitson along with England U21 midfielder Steve Sidwell, who looks set to be crowned the Official Player of the Season.