Mossley trip falls to the weather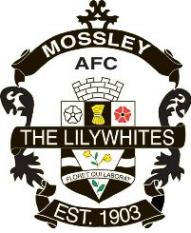 By Matt Lawton
December 20 2010
Perhaps unsurprisingly given the recent bad weather, Leigh Genesis' Evo-Stik League First Division North trip to Mossley, scheduled to take place tomorrow evening, has been postponed.
With heavy snow falling in the Leigh area, never mind as near to the Pennines as Mossley is situated, only polar bears have been able to get anywhere close to Seel Park and as such it was an inevitability that the game would be postponed, though the temperatures might be considered somewhat summery by those who have been to Mossley before.

It is the second time already that this fixture has fallen to the weather, with a new date to be announced in due course.

Leigh's next fixture, weather permitting, will now take place on Monday 27th December when Radcliffe Borough are the visitors to Crilly Park for a 3pm kick off.
More Leigh Genesis Official Supporters headlines
Leigh Genesis Official Supporters Poll