Leigh RMI vs. FC United of Manchester preview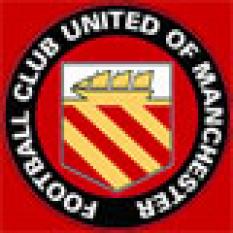 By Matt Lawton
August 3 2006
One year on from history being made at Hilton Park, FC United of Manchester are welcomed back to Hilton Park this weekend when they face RMI at 2pm on Saturday afternoon. Just over a year ago, American businessman Malcolm Glazer completed his controversial takeover of Manchester United, saddling the club with a whopping £400m debt and sparking huge protests from several thousand United supporters who were against their club being turned in to a one-man (or one family) piggybank, with no consideration being shown to the ordinary supporter, the average Red in the street.

The result was the formation of Football Club United of Manchester, an alternative to "Big United" set up by the supporters who just couldn't bear to be a part of Mr. Glazer's loan repayment. The fleding protest club soon established a groundshare agreement with League Two side Bury and successfully applying for a place in the second division of the North West Counties football league. July 2005 saw them take to the field for the very first time, and it was to Hilton Park that they headed for a game against RMI.

Nobody was quite sure just how many visiting supporters would turn out, but a massive bandwagon of support saw more than 2,000 United fans make their way to Hilton Park, providing RMI with by far and away their biggest crowd of the season, with even the huge game against Northwich on the final day of the season failing to trouble the attendance records.

One year on and United have already won their first trophy with a comfortable league victory that sees them ready to take on the first division of the North West Counties League this season, including two of RMI's local rivals in the shape of Atherton Collieries and Atherton Laburnum Rovers.

RMI have had a terrific pre-season so far, remaining unbeaten after four previous outings with draws at Clitheroe and Rossendale, along with an away victory at St. Helens and a terrific 2-0 home win over Conference National side Altrincham.

United on the other hand have had a rather mixed bag of results so far, losing at Radcliffe Borough, Sheffield and Altrincham, although they gave a good account of themselves in a 2-0 defeat to Bury, whilst they claimed a big scalp on Tuesday evening with a 4-2 victory away at Conference National side Halifax Town.

With FC providing the penultimate opposition of RMI's pre-season before the league programme begins next weekend away at Vauxhall Motors, Leigh boss Andy Nelson is set to put out his strongest possible side as they prepare for the Conference North season, and Saturday's game is sure to be an exciting, not to be mention nostalgic, encounter for the Hilton Park crowd.

Admission costs £8 for adults and £4 for concessions, with a 2pm kick off at Hilton Park.


More Leigh Genesis Official Supporters headlines
Leigh Genesis Official Supporters Poll