And So The Dust Settles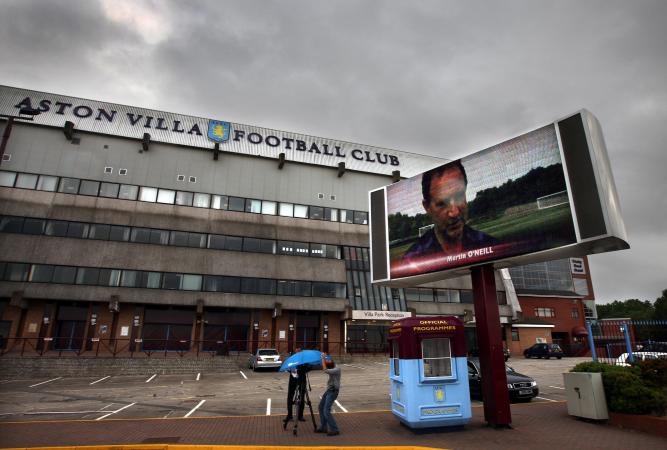 By Arch
August 11 2010
So Martin O'Neill was unhappy that he had to cut the wage bill from 85% of turnover to 60%. Can't blame him on one hand. But you just have to look at every sector of the economy at the moment to realise it was not an unreasonable request.
This is a dilemma at the heart of football. Managers want money to buy the best -the Board have to provide it - as best they can.
It has often been said but given Man City's budget you or I could probably get together a collection of world stars who would do very well in the league.
The true test of a manager is one who creates something out of not very much. Step forward Ian Holloway.
Trouble is we fans demand a big name and the agents of the ones who haven't got jobs at the moment [ and some who have] are circling.
But let's give someone who is not well known a chance. A young track suited manager keen to make his mark and who understands the economics. Look what Chris Hughton has done at Newcastle.
Don't know who that person is but, if I was Randy Lerner, I would make it plain that applications are now being received -and not just from the Martin Jol's of this world.
View a Printer Friendly version of this Story.
And So The Dust Settles
Discussion started by Villans , 11/08/2010 10:04
What do you think? You can have your say by posting below.
If you do not already have an account
Click here to Register
.
muftyone
11/08/2010 10:34
Rubbish. Utter rubbish.
Villa are one of the biggest clubs in the country with great support and a wealthy owner.
We need someone who can come in and immediately have the respect of the players not someone who is learning the game and is liklely to make mistakes.
I can see us getting someone like Mark Hughes who is ambitious and knows he wont have the resources to go too far in the job he has.
ArchVillan
11/08/2010 11:25
Thanks for nothing

look all the well known managers have jobs and it would cost a fortune to buy them out of their contracts.
MoN will be a difficult act to folow but a young ambitious manager has nothing to lose and wont come with any baggage.
LewyBewy
11/08/2010 13:57
Lots fo things come without baggage but it doesnt mean they are any good. O'Neill came with some baggage and leaves with some baggage but I bet he's in big demand