Can we get this sorted?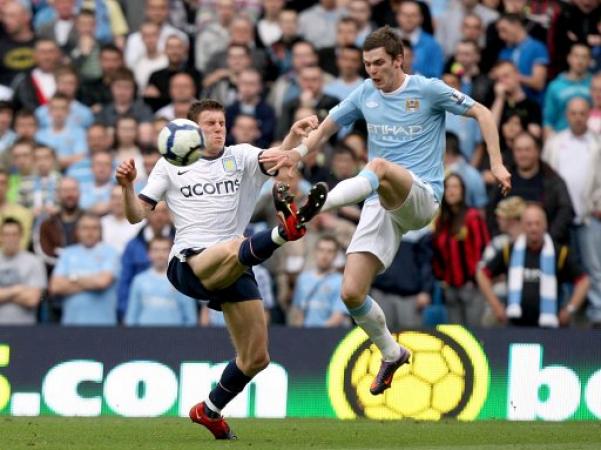 By Arch
August 3 2010
The season is upon us and we are miles off having a settled first team. If Milner wants to wear a light blue shirt then let him. If the management don't want Curtis Davies then tell him.
Only then can we start planning seriously for the season.
The good news is that most other clubs - apart from City, of course - seem to be in a similar position. Lack of money and lack of quality players on the market have hit everyone.
But that opens the door for young players to get a chance and it will be interesting to see who lines up on Friday night.
Valencia present the last opportunity to stake a claim and its interesting that Randy
Lerner will be there.
Presumably he'll watch the game then sit down with O'Neill and decide the futures of the likes of Milner and Davies and give the go ahead, or not, for any transfer bids.
O'Neill might be saying that he doesn't care what people think about his lack of transfers.
I can assure him that we do.

View a Printer Friendly version of this Story.
Can we get this sorted?
Discussion started by Villans , 03/08/2010 09:49
What do you think? You can have your say by posting below.
If you do not already have an account
Click here to Register
.
Milners crocked so thats the hold up. In any case if he doesnt want to play for Villa then lets get rid.
Agree that Friday is the crunch as Lerner will sanction any transfer activity.
Bet theres more agents in the stand than anyhing else
bullring
03/08/2010 13:46
Its a back problem that will no doubt go away. Id rather he stopped regardless. Not many defences like having him in one wing and Downing on the other - nightmare.
meer kat
03/08/2010 13:50
Milner to City for £30m

McGeady to Villa for £10m

Simples


...and bloody good business. lerner and O'Neill aint daft
The days of player loyalty are long gone.
Dangle cash, and players will move. So the more cash a club can dangle, the better the players they can sign.
RealVilla
04/08/2010 10:56
Did you need a long education to come to that conclusion
More Aston Villa headlines