3110 days of Hell!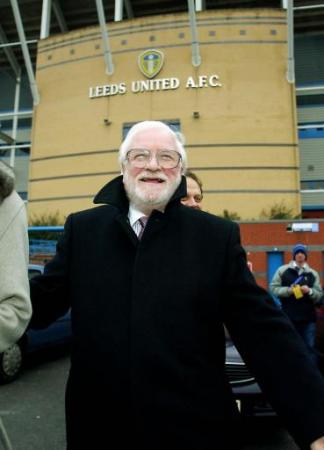 By Rich B
August 7 2013
When Ken Bates finally rode in to the rescue at Leeds United, back on the 21st January 2005, I'll be first to admit that I was delighted. Here was an outspoken no-nonsense Chairman that could finally stand up the leeches that had plagued Leeds United since our debts were announced. A man that wouldn't be taken for a ride, or allow our club to be taken for a ride and someone who had money, and contacts to get us back on the road to recovery.
Despite a shaky start – caught lambasting the fans on a camera phone, and immediate fall outs with the previous board by renegading on deals – I stuck with him. I was happy to defend him against fellow fans who despised the Chelsea connection, and even when he brought Wise to the club, I still wanted him to succeed. I bought into the sound bites he gave.
Through the initial rumblings of offshore accounts and unclear ownership – even when he started using the match-day programme to insult and endanger a previous board member – a board member that had invested significant sums of his own money to try to keep the club going, even then I stuck with him.
And then there was the administration process, which on reflection, was probably the nearest we as a club have become to disappearing as a club as he gambled with our Golden Ticket through more dodgy dealing and the whole Astor bid blocking pharse – even then I backed him – knowing full well that everyrule book was being bent beyond recognoition.
I'm sure all Leeds fans have the moment it changed for them – the moment they finally began to realise the perhaps Bates was not good for Leeds – in fact, perhaps we was actually bad for the club. For me, that moment came when MacAllister was sacked. Now don't get me wrong, Macca was no super manager, and I had firm opionions of how he was performing, but just a few days earlier I listened to a radio Interview with him, where he outlined the plans, including talk of several key players that were identified, targeting and would hopefully by joining the club in the January transfer Window, including players from the Premiership. Here it was. Here was the moment that Leeds had hit rock bottom, and had started bouncing back. The admin process, the rubbish we had been through, it was all going to pay off because we were on the brink of actually investing in the team again, securing the services of some quality players and now, finally free of debt and administration costs, we could begin to invest in our future.
Three days later he was sacked.
Since Ken Bates came into the club, we had suffered from a serious lack of investment on the field, despite high (and rising) ticket prices. We can all remember the quote "If you want Premiership Football, you have to pay Premiership Prices", well any chance of a refund Ken? However the on-going debts and inherited financial mess gave Ken Bates an excuse not to invest, and for a large part, the fans could accept that. Even after Administration, you could understand a lack of investment as even Administration has a cost associated to it – you have to buy the club after all, even if it was yours to start with!
But that interview, told me we were finally going to concentrate on getting this right in the team. Leeds United, sat in Division 1 was a very big fish in a very small pond, and with a turnover of £20m+, it was galling that we wouldn't compete with teams that had a turnover of the £3m-£4m mark.
When Macca went, it told me one thing – no investment and how right I was – and have been ever since. Even in his final days, Ken Bates could have won round the fans he was rapidly losing by simply spending a bit of the money - a bit of OUR money, on the team. Each time he was able to attribute blame to a manger, sack them, start again and spend next to nothing on the squad.
Yes we have signed some decent players, but for our income and a club our size, even the good players are pathetic compared to where we should be, and lets not even get into things like the Delph money! Loan signings, freebies, journeymen – simply not good enough for Leeds United. Not because we have delusions of grandeur, but because we were putting 23k-24k bums on seats week in, week out at inflated prices. On a turnover in excess of £20m, even spending 50% on players would have given us £10m on signings and player wages (very different to employee wages before anyone says our finances show we were spending more than that – those costs included catering and match-day staff, board members, Directors and even Radio presenters, plus god knows how many 'bonus payments and retainers to unnamed offshore individuals!) and £10m, every season would have allowed us to build a strong squad to challenge for promotion at the same time as laying the foundations of a team capable of coping in the season higher. Right now, we should be looking at a nucleus of a team that could compete in the Premier League. There is no point going up and having to find 10-15 new players. We are beginning to see that now under the new Gaffer and GFH. If only we had started that six years ago.
I finally gave up my season ticket three seasons ago – and lost out on some damn good seats too – but I, like many others, had just had enough. Knowing you are paying money to a man and a board who don't want the same thing that you do is just galling. I've said before, if I wanted to support a successful business, I'd become a supporter of Apple – I don't – I want a successful football club. That's why I was there, that is why all of the fans were there – sadly, it was not why Ken Bates was there.
When news of GFH was first announced, it sounded too good to be true – and the reality has proved that was have not been purchased by a rich Arabian businessman as a hobby – and I cannot tell you how relieved I am. I've always despised the likes of Chelsea and Man City for buying success, but never knew if it was a secret jealousy. I'm pleased to report it isn't. I'm happy to be in it for the long haul, to build slowly – the fans, the players, the manager, the board – all doing it together – all united in a common aim. It is the first time in eight years that I feel that is the case.
When it was announced Ken Bates would stay of three years in the position of Club President, it left a cloud over the club and suspicions surrounded GFH and the Take-over. Questions were asked what role he would play and why he was still involved, and no-one is more delighted than me when it was announced he would depart.
Already, we have started to hear some of the detail of what has been going on at Leeds. The deluded Ken Bates inherited a crumbling wreck in Elland Road apparently – as a regular in the stadium, I can confirm that the concrete stands and plastic chairs were all fine from what I could see and as far as I am aware, little if any work has been completed on the infrastructure. We do seem to have some lovely new executive boxes, bars and catering facilities, all of which are likely to go largely unused with the exception of match days. According to Mr Bates, he spent £20m on the stadium, on work that was not urgent, at a time we were struggling on the pitch. Not really what the fans want to hear.
And then there is the subject of his costs. He is quick to claim he has never taken a wage out of Leeds United, but then again, when the club is paying in excess of £130k per year on private flights and £60k per year on a private office in Monaco, I guess you don't really need a wage as well – well not if family members are named as Directors on other parts of the business?
Ken Bates has gone, and although I doubt we have heard the last of him. I am sure the fans will be United behind GFH and the new board in fighting any more harm he tries to inflict on our club, and we are into a new period in our history.
The Bates Legacy will remain for a few more years – forward selling future ticket season sales and the Catering contract means that GFH have lost a significant part of their revenue stream for this year and beyond, and it should be underplayed the impact this will have. GFH will have to find reserves to meet on-going running costs at a time further team strengthening is required.
But the future is more positive now that at any time under the tenure of Ken Bates. The new board have rapidly reconnected with the supporters, closing Yorkshire Radio and re-establishing the free BBC Radio Leeds for Match-day commentary. Prices are held and reducing for members and juniors and the board are out meeting and greeting the fans.
Patience is needed now and although Leeds got off to a bright start to the season, with a last minute winner against Brighton, the path to recover could and should be slow and steady. After 3110 days of Bates, you can understand the fans frustration, but as far as I am concerned, the club has not moved forward one bit on those eight years. We are probably in a similar situation now financially as the day he took over with the forward selling of seats and pies and our league standing is the same as before.
Bates nearly ruined the club, and came damn close to killing us on several occasions – but we survived, we will always survive and we can move on together, United in a common aim to make Leeds United a footballing giant once again.
View a Printer Friendly version of this Story.
3110 days of Hell!
Discussion started by Unofficial Leeds United (IP Logged), 07/08/2013 16:40
Unofficial Leeds United
07/08/2013 16:40
What do you think? You can have your say by posting below.
If you do not already have an account
Click here to Register
.
LeedsPremChamps2020
07/08/2013 17:34
I admitted just after GFH bought us that I was totally wrong about KB.
I never thought he was in it for the love of football, nor Leeds, however I DID think he wasn't stupid enough to kill the cow he was milking, turns out I was wrong.

LUFC "the cow" is thin, so thin it could do with foreign aid from a third world country!

I stood, sang and cheered on Saturday when the chant of he was out of our club started but for me I would love his name to never again be mentioned!

New start, forget the old man but remember the lessons he taught us just as we do with PR, he only gets mentioned when we look to our dim history and what he taught us, let KB now be the same.

GFH, BM, the fans and everything else LUFC are seemingly all n the same page now, lets read together and turn the page to the chapter entitled "LUFC, the Premiership years part II" in the near future!
Bull Thick With Drink
07/08/2013 19:23
Great read Rich B excellent article
But you could have made it shorter for example
3110 days of Hell!
Bates the CNUT.
---
Lastman Standing Champion 2012
LUFC Prediction League Winner 2009/2010
[
i653.photobucket.com
]
Lord Buckethead
09/08/2013 16:22
I remember commenting in the early days of this board, long before he was eveby an connected to Leeds that Bates was the Anti-Christ and getting slagged off left right and centre - self made man, speaks his mind - all the usual nonsense....
Streaky (AKA Daffs)
09/08/2013 16:28
Could have made it even shorter

Bates - Hell - Cnut
Sorry, only registered users may post in this forum.