McCormack - not for sale...but do the board agree???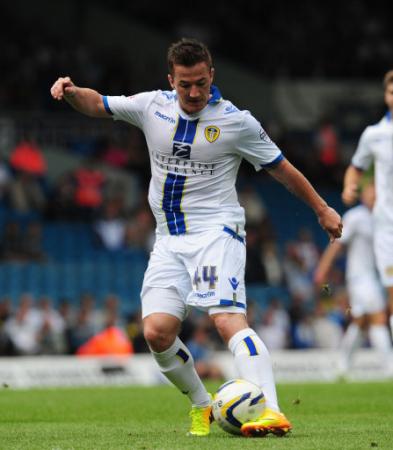 By Andy Baggott
August 19 2013
Ross McCormack's superb individual goal on Saturday rescued a point for Leeds, but also poised many questions. Whilst the player is clearly desperate to stay, the next week or two could reveal a lot about GFHC and their ambition.
The last few months have been good from the owners, as various PR stunts have brought the feelgood factor back to Elland Road. Reduced season tickets, cheaper match day tickets, good advertising, club shop in town for a short spell and other incentives have all gone down well with the fans. However, for all the PR spin, there's a big test coming up for the money men – and McCormack is key to that.
The forward wants to stay, the fans want him to stay, and the manager wants him to stay – simple? Nothing at Leeds is ever simple…
GFHC clearly aren't made of money – there is not a big pot of money, and manager Brian McDermott has to wheel and deal to get players in and out. Getting players out seems to be the hardest part at the moment. Although a decent start to the season, the bulk of the squad have little, or no resale value – which is a problem. Sam Byram has been coveted by many teams, but it is McCormack who is attracting attention- namely from Blackpool and Middlesboro. I like McCormack – I think he's vital to our team. However, I understand we have to get players out to get players in – the offers though are, to me, shockingly poor. Boro having one of £1 million, then a follow up of £1.3m turned down - £1.3 million? Really? Could we get another player of Rosco's ability for that price? Of course not (if we could, Boro would go for him!). To let him go would be madness – unless Boro came in with a silly money offer. If he went for way over his value, say £4 million+, then it may be a case of thanks Ross, but goodbye, that's the reality of football. In the position we are, we can get 2 or 3 good players in to take us forward…
GFHC have had a decent start to their tenure of Leeds – that feelgood factor would certainly dampen if they let McCormack go for the figures been banded about…
View a Printer Friendly version of this Story.
More Leeds United headlines