Will Bates deliver final kick to Leeds?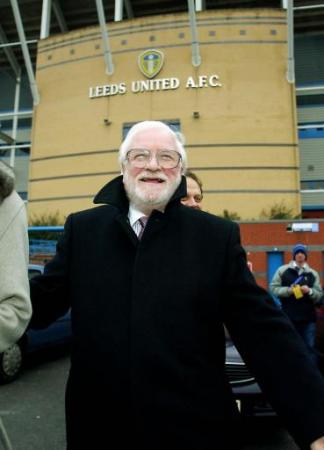 By Rich B
July 29 2013
Ken Bates was unexpectedley sacked as Leeds United President a couple of days ago, but in typical Bates style, he's come out fighting. It seems the former Chelsea and Leeds United Chairman has agreed a contract with a private Charter Flight company to ensure he could keep flying to the city over the next three years, at a cost of half a million of pounds...
Bates stated in a Radio interview that the deal was good for Leeds as it would save the club money, however fans have reacted with anger at the revelation Bates has been putting extravagant expenses through the books for the past eight years, let alone a further commitment of £500,000 over the next thirty-six months. It has been reported that Ken 'I've never taken a wage out of the club' Bates, travel expenses have been in the region of £130k per year with a further £5k per month going on to find a private office in Monaco.
Bates has reacted angrily to his sacking, stating that GFH attributed their actions to his agreement with a private charter plane provider. He added that the contract agreed when GFH purchased the club clearly stated they would continue to meet his expenses and he had offered to sort this issue out this week when he returns from a holiday in Italy. GFH terminated his contract beofre those discussions took place.
Most would have thought that Bates exit finally draws a line under a period in our history that many fans are coming to realise has not been good int he long term progress of the club, however with threats to sue now coming from Bates, this may not be the end of his association with Leeds United. He's dragged our name through the courts on several occasions over thepast decade, and may just be doing it one more time.
Further financial details are beginning to emerge, including Bates stating he has spent £20m on redeveloping Elland Road, at a time fans were desperate for investment on the pitch - plus fiurther confusion about a £1m loan Bates arranged with a company he had no association with (apparently) to Leeds United, which was supposed to be paid in full by the 30th June, but somehow Bates is going to sue the club for that as well, erm... despite having no association of course.
More Leeds United headlines