Pre Season almost here - all quiet on the transfer front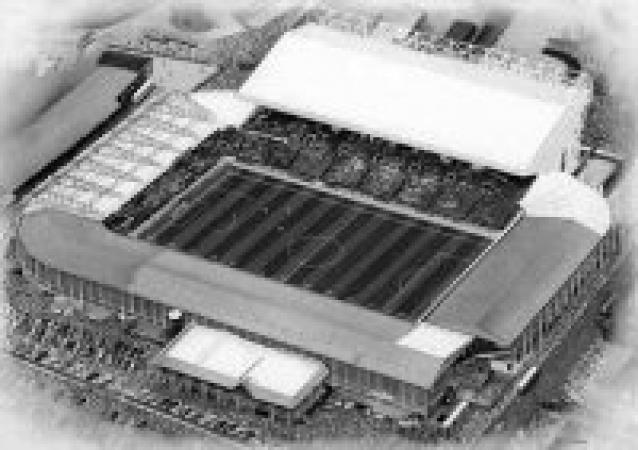 By Andy Baggott
June 25 2013
With pre season just a couple of days away, there has been a deathly silence on the transfer front at Elland Road. With only Matt Smith signed sealed and delivered, the expected influx of new players seems to be a very slow burner at the moment.
There have been the odd splattering of names linked - many Reading old boys, as journalists take a punt that Brian Mac will return to his old stomping ground and sign the likes of Federici, Hunt or Harte.
The noises coming from Elland Road suggest the boss is looking for up to 7 new players, with a striker, centre midfield, centre back and wingers top of the sopping list.
Next Monday sees the start of the transfer window - and the date that free agents can move as their contracts expire, so expect plenty of movement over the next couple of weeks...
View a Printer Friendly version of this Story.
Pre Season almost here - all quiet on the transfer front
Discussion started by Unofficial Leeds United (IP Logged), 25/06/2013 17:10
Unofficial Leeds United
25/06/2013 17:10
What do you think? You can have your say by posting below.
If you do not already have an account
Click here to Register
.
Steve Bates
25/06/2013 20:14
I don't think that July will yield the start of a transfer frenzy as if contracts expire on that day players can sign pre contract agreements which can be announced prior to that date.I have a really bad feeling at the moment as it seems BM had done the ground work with Harvey but these deals are not being given the green light.Is this because the Kuwaiti bloke is taking us over and as a result GFH won't sanction any deals until that one is completed.I'm pro GFH and feel they need to be given time but they do have history of dragging their heels over concluding their business.I don't buy into waiting until Bates had gone philosophy either as he no longer pulls the strings, you may remember Haigh saying the book stops with GFH.I'm concerned by the lack of activity and the longer we are seemingly inactive in the market the less likely we are to complete deals.
DJB
25/06/2013 20:27
👍 Agreed Steve. Lack of anything happening is becoming worrying.
Thackley white
25/06/2013 20:35
It's not worrying at all. It's to be expected.
Auvers
25/06/2013 20:55
I can't believe that we will start the season without substantial investment in the playing staff,if we do us fans should just stay away.GFH may be football dummies but they surely know that unless there is some prospect of improvement on the pitch their investment is going to be devalued beyond the cost of what will probably be modest money by championship football.
There would be further erosion of the fan base,every home game we lose would see demonstrations against their ownership of L U F C.We would become an unattractive prospect for most potential investors/buyers.good young players would wish to leave,getting good young players to join the club at the outset of their careers very difficult.
This as we all know is a crucial period in our clubs history,I don't think the club can withstand much more bad news,the reversal in how Leeds United are perceived in the broader football world would suffer further damage.Another manager let down,fans openly hostile to the clubs owners.Please GFH get it right,back B Mc,spend some cash.
Lubyvader
25/06/2013 21:15
patience yet again is the key. July 1st we get rid of the devil on our backs then and only can agents and players have freedom than in the past
snowywhite69
25/06/2013 21:52
Ross McCormack's just tweeted to the effect that all the moaning should stop, and judgement made later, as it's not even July yet.

If the general negativity is already reaching the players then for me it really is time to just sit on our hands and wait. After all, McCormack must have a better idea than any of us what's really going on.

Keep the faith everyone.
Sorry, only registered users may post in this forum.
More Leeds United headlines