Warnock gone - time for GFHC to show us what they're about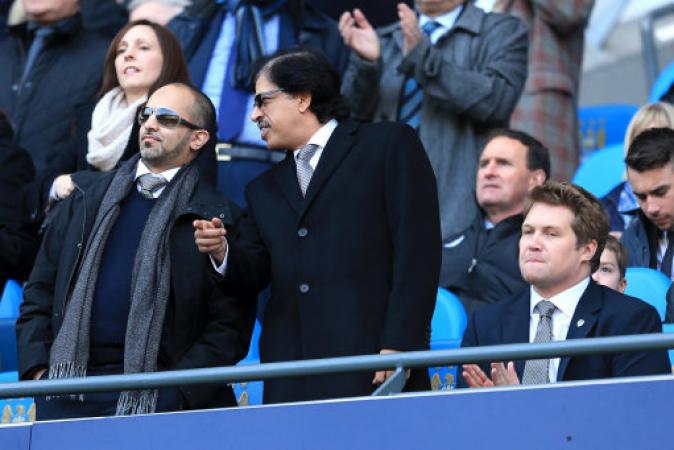 By Andy Baggott
April 2 2013
After Leeds parted company with Neil Warnock last night – the search is on for the new manager. I've said before, that Warnock should have gone several weeks ago, and for my money, this decision is too late in the day. To be clear, this is not a Warnock bashing – he has worked in incredibly difficult circumstances. He hashad to work with one arm up his back, and been messed around completely by the ongoing ownership debacle. However – we all knew he was going at the end of the season anyway, and the play offs, in reality (not mathematically) were dead in the water weeks ago.
The players knew he was going – was a player out of the team going to bust a gut to win his place back? Some would, some might take it easy knowing a new man would come in and give a new chance. Would prospective signings be desperate to come when they wouldn't know who the manger would be? I digress – Warnock has gone and we can look forward.
This appointment is massive – bigger than any managerial appointment in the last 10 years. Why? Two big reasons. Firstly, we've had a dozen managers in the last 12 years – and none have really taken us forward. None have excited or united the fans. From a footballing point of view, we really need to make the right decision. Secondly, and possibly even more importantly, the new manager will give us a chance to see what our owners are really all about. IF they've got money behind them – this is a chance to show us they are real players, and to be taken seriously. I don't buy into this 'waiting for the right man to come available' – is that what the top teams do? Not a chance – they go and get the right man. Money talks, so let's see what GFHC are made of.
I'll be honest, I really don't know who I'd want as manager. The names recently linked are hardly inspiring. They're all recently sacked, or would use us as a stepping stone. I'd like to see us go for someone like Martinez at Wigan. He might not fancy it, dropping down division etc. but why not try. What a boost that would be. A highly rated manager, prepared to drop a division. It would be a really loud, clear statement of intent. That is the kind of move that GFHC should me at least trying. Is Martin O Neil really going to drive us on? Is a Mark Hughes or Gus Poyet going to unite the fans?
Finally, the new manager needs to be targeted now. If we wait til the end of the season, it will mean yet another pre season wasted. The new man will need to assess the squad and decide who stays and who goes. That takes time… If we could get someone in now, he can tell the squad they've got 7 games to go and show him they deserve to be a part of this club. He can judge, see who he likes, and see what he needs… and start planning now..
Come on GFHC – this is your moment. We all knew Warnock was going, so you'd like to think they'd been planning already. Let's see what you're all about. Are you serious about our club, or are you a bunch of chancers trying to make a quick killing – the next few weeks will begin to paint a picture…
View a Printer Friendly version of this Story.
Warnock gone - time for GFHC to show us what they're about
Discussion started by Unofficial Leeds United (IP Logged), 02/04/2013 10:19
Unofficial Leeds United
02/04/2013 10:19
What do you think? You can have your say by posting below.
If you do not already have an account
Click here to Register
.
LeedsPremChamps2020
03/04/2013 02:05
I agree about asking Martinez. You never know, SG dropped for us but I have a feeling that was more heart than head!
Lubyvader
03/04/2013 09:55
I just feel GFH have another agenda and the manager for them will be a second thought. I agree we need somebody now and do not hold with Redfearn taking the helm that will probably delve us into relegation zone for sure. Bad times fro Leed United at this time. GFH get the team in order before you look for Profit,or you a subsidiary of Bates?
adsal
03/04/2013 10:35
Time is certainly of the essence, but would it be fair to approach Martinez now when he has a battle on his hand to save Wigan? When Wigan's fate has been decided, he may listen to such an approach.

Our owners need to read the history of the club. They should find someone like Wilko and give him the same level of support.
Andy Baggott
03/04/2013 10:40
Wonder if the rumoured Parkin takeover could stall things? If he is seriously looking at buying 51%, he would want a say in the new manager?
---
[
www.facebook.com
]
[
twitter.com
]
Fids
03/04/2013 11:03
With a handful of games to go in all divisions, I can understand why getting the man they want now might be all but impossible. Why would clubs engaged in battles for promotion or relegation consider letting their manager go, so near to the end of the season.

Warnock went because he lost the fans - GFH were happy for him to see out the end of the season so suspect the man they want is just not going to be available before the season ends - and no amount of money would change that - don;t forget, if it is a manager in or around moving between the Premiership and Championship, that is worth £50m+ to the clubs, so we;d have to be offering that as compensation to get him.

Maybe if a team's fate is decided in the next few games, we might get someone in earlier, but I can't see it.
Andy Baggott
03/04/2013 12:02
Agreed Fids - which is why they should have done this 2 months ago, when the play offs were something only the eternally optimist dreamt about. More chance of getting the right man in then....
---
[
www.facebook.com
]
[
twitter.com
]
Willow
03/04/2013 12:15
"If the new owners asked me to stay on for the remaining games I would, but I don't think it will come to that"
That statement is a pretty clear indication to me that staying on was not an option for NW - though it was one he would probably have preferred. I do not believe that GFHC were happy for him to see out the rest of the season. I believe they are frightened to death that we could sensationally slip into a relegation battle - and offered him "Hobson's choice.
---
andyl
03/04/2013 12:35
I believe that GFH didn't foresee a potential relegation battle which leads me to think that they also didn't have a plan B ie if Warnock went early.

They do not strike me as being particularly proactive but |I could be wrong. McDermot is the only ex manager out there worth taking to right now ( assuming Di Matteo is out of our reach financially ) so I don't see what the harm is in talking to the guy. My worry is another take over saga which could see us lurching along for a while yet.

Although Warnock has left us in a bit of a $hit position it gives our new owners breathing space to make a decision,although it needs to be soon.
Sorry, only registered users may post in this forum.
More Leeds United headlines