Leeds takeover Mark 2 rumbles on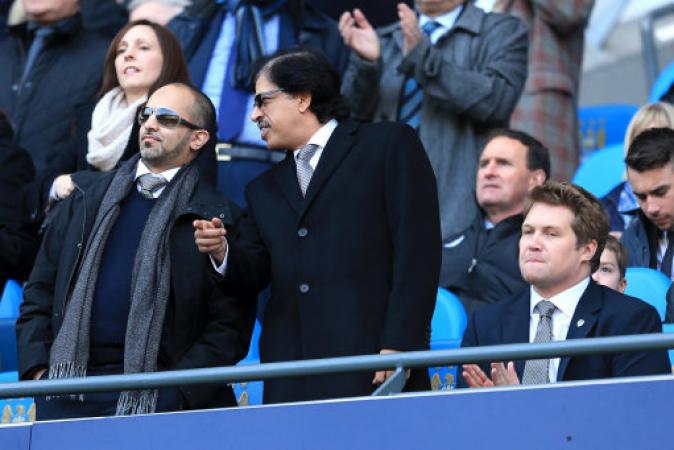 By Andy Baggott
March 25 2013
What is going on at Leeds? Honestly. In all my time, I have never seen such a complete and utter farce from top to bottom at this (once) great club. We seem to lurch from disaster to disaster and, as a club, are a million miles away from where a club of our size and standing, should be.
Let's look at some of our recent past - we had the Publicity Pete boom and bust years, followed by a succession of managers who were not fit to lace the boots of the likes of Revie and Wilkinson. Men like Venables, Blackwell and Wise came and went (with plenty of others). We've had Bates and his desire to build a property empire rather than a team, we've had the minus 15, and we've had a multitude of players who, let's be honest, haven't been anywhere near good enough to wear the white shirt.
Around a year ago, we thought we'd turned a corner - new money was coming - oil money. We dreamt of Man City style wealth, buying back the ground, and players good enough to not only take us back to the Premiership, but right towards the top of it.... The takeover dragged on....and on. Eventually, not long before Christmas, and with pretty much all our dreams pulled back to reality, we got GFHC. Rather than dance in the street, there was a sense of relief it was over, and of a massive anti climax. They didn't really seem to have much cash...
They've done some good stuff - the half price season tickets, the reduced fees for next year. They've done the cheaper seat deals (and been rewarded with the seasons highest attendances). They've tried....but, and with us, there's always a but... you get the sense that there's not really much substance behind them. Haigh and Patel, the faces of GFHC have gone from regularly tweeting, so very little correspondance at all. We've not actually heard a business plan from them at all. No idea what their short, medium and long term vision is. No idea if we can compete in the transfer market... and more doubts creep in. We've also got a manager who is only here until the rest of the season, and a season that has been disapointing at best.
Last week we are now told that there is another takeover in the offing - this coming from GFH - the 'parent company' of GFHC. They said that talks are underway. 'No they're not' respond GFHC - 'we're just looking for investment' It hardly fills you with confidence when the owners don't really seem to know what is going on. GFHC put a statement out on the website, but no real communication - and here is the crux of the matter for me. I get that there's confidentiallity clauses. I undetrstand that some elements are sensitive - but come on. The fans need some transparancy. We deserve better than what's been dished up. there was a session to meet the owners - postponed weeks ago and not rearranged. There is nothing coming from the twitter accounts - nothing groundbreaking on Facebook. For the last year, we've been left completely in the dark whilst the big boys play business. What we get is leaks, snippets and half truths. We have journalists who claim to have the inside track, and sources within the club - yet their stories rarely match, and they can't really tell us too much...
I've said before - this club needs a massive overhaul - top to bottom. New players (and I'm talking 15 out and 15 in), new manager, stadium back and a club to be proud of. I don't care who the owner is, I just want my club back.
View a Printer Friendly version of this Story.
Leeds takeover Mark 2 rumbles on
Discussion started by Unofficial Leeds United (IP Logged), 25/03/2013 10:20
Unofficial Leeds United
25/03/2013 10:20
What do you think? You can have your say by posting below.
If you do not already have an account
Click here to Register
.
Bull Thick With Drink
25/03/2013 11:14
good read andy.
But as others have said our Club is stagnat atm and has been for 2-3 years now and the vast of majority of the fans are fustrated.
---
Lastman Standing Champion 2012
LUFC Prediction League Winner 2009/2010
[
i653.photobucket.com
]
Pistol White
25/03/2013 11:19
The silence from haigh and patel on twitter speaks volumes to me. LUFC takeover 2 and GFH C being ridiculed is all over the Internet and has been discussed on TV, yet these previously relentless tweeters haven't tweeted a word in more than a week. Seems I owe the likes of Sheppey and Thackley an apology as looks like I've badly misjudged the intentions of GFH C. I don't know how they could sit there with a straight face at the takeover PC and talk about sustainable long term planning etc... When it seems the intention was a quick profit all along. Unless some positive noises come from them very soon they're a set of cnuts IMO. With a bit of luck a quick sale will ensue, they'll f*** off back to the hole they came from and owners with vision will come in with enough resources to fulfill their visions. If GFH's accounts are to be believed they'll be just about bust in 18 months time anyway, good riddance to a company that seems to have been taking the pi55 out if its creditors for a long time.

Thanks to KB for finding the 'right buyers' for us. He always said he'd sell to the right people to take us forward not any old 'crooks'. One more thing bates was incapable of doing properly. He probably did it on purpose, one last f*** off to the loyal fans he screwed over for so long.
Willow
25/03/2013 13:28
Another good post
Andy
- and good response
PW
.
I believe that you both have, quite rightly, hit on the issue that is crux to where we go from here - communication.
GFHC talked incessantly about the need to re-engage with the fan base prior to taking over - and made major noises about this being a key element of their incumbency in post T/O press conferences. I find it somewhat strange therefore that some three months later they have yet to speak to any supporters club and/or representatives.
We have been told from day one that GFHC are here for the longer term. That they are seeking investment etc. Nothing wrong with that. They are an Investment Bank and we know how they play the game. The statement from the parent company changed everything however.
I can just about concede (with a struggle) that they genuinely cancelled the much heralded FF due to the demise of Haigh's grandma - but am far from convinced that there are any genuine mitigating circumstances to support the fact that they have not yet seen fit to discuss/arrange an alternative date. Is this indicative of their having no "Plan and/or "Vision"" to impart (even a flimsy one) to a supporter base who have once again been subjected to an information vacuum - or indicative of the fact that majority investment is around the corner and their lips have to stay sealed.
It is, of course, inconceivable that GFH could issue an official audited financial document - which has not been corrected incidentally - without it being accurate. GFH lists the club as "held-for-sale" and, as this information forms part of their official financial accounts, it means that the Company must undertake to sell the club within 12 months. Despite GFHC's subsequent flimsy and totally meaningless "clarification", until GFH correct their own information, we are effectively "For Sale". IMO.
Additionally, Reuters (not Castle's, the YEP or the bloke from the burger van etc) suggested that in seeking to sell their stake in the club, GFH are, in fact, acting independently of GFHC, which goes some way to explaining the apparent and embarrassing confusion. In any event, the held for sale clarification in GFH's accounts is, until corrected, set in stone.IMO.
GFHC have made some good moves (we all know what they have been) so fair play to them for those. However, I feel that they should now get that much heralded "fans forum" organised asap - and tell us what the feck is going on - taking due account of any NDA's etc. Nothing else is acceptable IMO.
We have had a decade of being treated as bottom feeders - not needing to be informed of anything to do with the club - and I am sorely disenchanted - as thousands of other Leeds fans undoubtedly are. Time for some respect and clarity. IMO.
Starting yesterday would not be too soon.
---
Thackley white
25/03/2013 20:08
Clubs not just stagnant...it's dead. It's a corpse. The LUFC we all loved has gone. It's now run by business men with no interest or passion for the club or it's fans. It's finished i'm afraid.

Sure it still has a team and sure it's playing in the championship. But any real ambition of restoration isn't just a dream it's not going to happen.....not now and not any time soon (if ever).

RIP LUFC. You gave me some great memories.
t1og
25/03/2013 20:21
Feck me Thackley get a grip mate have a drink grab a pork pie good times just round the corner maybe!!! keep the fath feller
Bates is gone big step in the right direction
Lubyvader
25/03/2013 20:26
Our Thacks has started brewing TMs Moonshine recipe that tends to kill most cells quickly particularly brain cells. European footy without spiraling into debt in the next 2 or 3 seasons I'll buy that. If GFH can get the investors which I think they can on board. Theres a right mess to sort out and it was never gonna happen overnight think these are the guys that can do it if we give em time and patience
monkey man
25/03/2013 22:28
geez thackers talk bout ott .....yes aint great at mo...but u enver know whts round the corner......
and i thought it was only women that get over emotional.lol


---

MAAARRRCCHHHIIINNNNGGGGG ON TOOOGETTHHHHERRRR!!!!!!!!!!!!!!!!!!!!


2006 summer league winner

euro 2012 sweepstake winner viva espana.
FLATTY
04/04/2013 13:33
After the Steve Parkin (bad?) news i cant get my head round how GFH operate their latest business deal is....
The sale of 10 per cent to IIB saw the bank's chief executive, Aabed Al Zeera, added to the board of Leeds City Holdings Limited, United's parent company.
Al Zeera spoke about IIB's motivation for buying shares in an interview with Bloomberg yesterday, saying: "I believe this stake has a great potential in terms of capital appreciation. Maybe not this year or next but surely over the medium term it will grow in value."
Any further investors would be joining a club who are managerless and heading for a 10th straight season outside the Premier League following the sacking of Neil Warnock earlier this week.
How does this equate to putting funds for football purposes into the club ?
Where does finance to run the club come from?,
It only suggests that if you wait for a few years your investment will grow....that doesnt tell me it provides cash flow for running a football club
GFH havnt got any money it would appear on the scale this club are going to need to get them high enough to make the investments pay off........im baffled as a 51% takeover of the running of the club is on offer....from football minded people who want to see the club prosper that includes GFH abd its investors
---
LEEDS UNITED INTERNATIONALLY
FAMOUS THROUGHOUT THE WORLD
Lubyvader
04/04/2013 17:55
not alls deed in the water I bet but its not one for GFh in the long term
RobsonLUFC96
22/05/2013 10:53
We all want our club back. It's sickening what's happened.
Sorry, only registered users may post in this forum.
More Leeds United headlines