Leeds defeated - time for Warnock to go.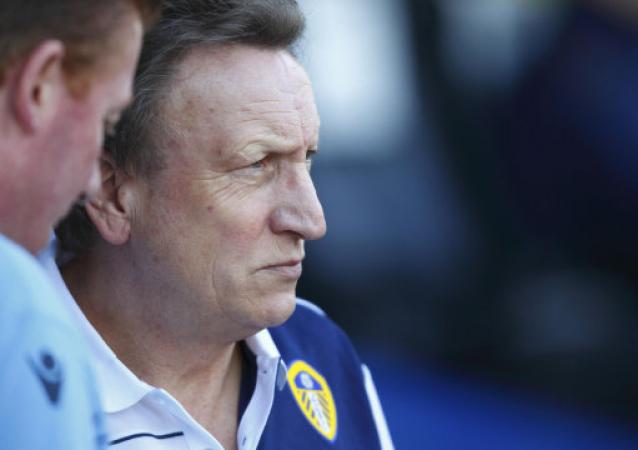 By Andy Baggott
February 18 2013
Following yesterday's defeat at Manchester City, I think that a managerial change has to be the best option for all concerned. Before I go into the why's and wherefore's, let me be clear – I'm not anti Warnock as some are, and think he has had to deal with more than most managers could cope with. He hasn't been backed as he would have liked, and, until a few weeks ago, had us in a position where a good run would have taken us to the play offs. Some of the bile directed in his direction by some has been disgusting, and completely uncalled for.… So why do I think it's time for change? Let me explain…
Warnock came a year ago with a big reputation for getting teams promoted. His brand of football wasn't easy on the eye, but when he takes your team up, who cares really. I'm sure we all could sit through some up and at 'em football if it took us to the promised land of the Premiership. The problem is…. It hasn't. Even the most optimistic of fans must know that this season might as well be written off now. We ain't going anywhere… Warnock will go at the end of the season – his one final crack at a record breaking promotion ending in failure. We will bring in a new boss and start again – and therein lies my point….starting all over again. A new manager would have to assess the squad, see what he's working with, and that takes time. He's have pre season training, friendlies etc to judge, then start planning. Get a manager in now – with nothing to lose, makes much more sense. 3 months to work out the strengths and weaknesses of the players. Get to know what makes them tick. Once the end of the season comes, we can go straight for the new players that we desperately need. It gives us a chance to clear out the dead wood, and rebuild the club from top to bottom. New manager – new start….but get him in now.
Adkins is the name on most people's lips, and he's currently out of work, and could be a perfect target. Drag our heels for too long – until the summer, and another job might come calling for him. Snap him up now, and rebuild..
The one big sticking point in all of this is the owners. We're still to understand if they are here for the love or the money. Are they looking for a quick buck, or to take this once great club back to where it needs to be. Is the investment they are actively seeking because they want to have a huge push next season, or because they are desperately short of funds? When the takeover was first mentioned, the thoughts of Bates out, anyone in was met by widespread excitement – but as yet, as the transfer window showed, we don't seem to be in a better position at all. There have been some good ideas from GFHC – the half season tickets, and discounted family tickets are brilliant ideas – as is the social media work they are doing – but at the end of the day, the fans want to see success on the pitch – and will pay for it. Now is the time for change – be brave GFHC – make the change, make it now, and take this club forward…
More Leeds United headlines