Leeds - time for GFHC and Warnock to make some decisions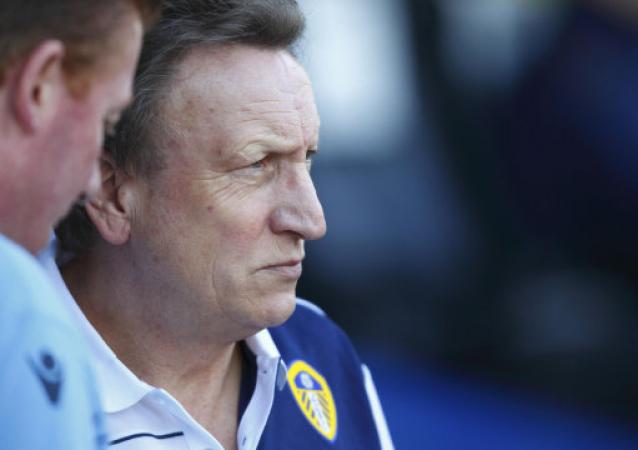 By Andy Baggott
February 13 2013
As Leeds slumped to another defeat and Middlesboro last night, it's clear that something needs to change. We are, at the moment, a rudderless ship. The long awaited takeover seems to have posed more questions than answers, and we seem to be stagnating in a sea of mediocracy.
So what's going on? The owners, GFHC have made some good, positive moves, and should be applauded for them – the return of the half price season tickets, the twitter and facebook pages, and the reduced price family tickets for a couple of games. These are great initiatives, and show they have listened to the fans concerns. But what else? 2 months in, and we've no real idea about who and what our owners are. I don't see any short, medium and long term plan. I see no vision. We know pretty much nothing. Are they in for the short haul? Have they got some serious money that can take us forward? No one seems to know. Now, I don't for a minute think they should be opening the clubs books for all to see, but let's get an insight. Let's see some passion. Give us some much needed hope. We are also now having to read about another potential takeover, with Adam Pearson rumoured to be involved with a failed takeover last week. GFHC were quick to put something on record (good), but again, it didn't really answer anything. A statement of 'we are here for the long haul – we are not selling to anyone, we have a 10 year plan' etc, put's it all to bed – we know where we are. What we got was a 'the bid was not accepted'. Does that mean we are for sale at the right price? Have they got enough money to take us on? Who knows…
Secondly, we've got an issue with the manager. We are playing some appalling football, and the results are not really adding up. Players brought in during the transfer window are not getting a look in – Hall not in last nights squad, Barkley sent back to Everton, and Tonge on the bench – again, begs the question of why did we sign them? His choice of substitutions is often strange, his selections can raise eyebrows and it's just poor to watch. On top of that, we have no idea if he's staying past this season. How can players commit to the club if they don't know who the manager will be? To be fair to Warnock, he has had to deal with a lot – the drawn out takeover had him operating with one hand behind his back for many, many months, and he stuck with us when many would have walked away. Again, a decision needs to be made – Warnock to stay, and stay beyond this season (rightly or wrongly), or go, and go now…
For years now, we have lurched from one disaster to another. We've seen countless managers removed, with the subsequent one seeming to take us even further backwards – calls for the heads of Venables, Reid, Wise, Blackwell, Carver, Grayson and now Warnock have been listened to, but hasn't changed. The removal of Bates was wanted by the vast majority of fans with protests and chants demanding his removal – and we're still no further forward – and possibly up for sale again.
On a very personal note – I would love Adam Pearson in – with a new manager. The club needs sweeping from top to bottom. Get rid of many of the players who are not up to it, and start again. Will I get my wish? I've been saying the same thing for 10 years, so not going to hold my breath…
View a Printer Friendly version of this Story.
Leeds - time for GFHC and Warnock to make some decisions
Discussion started by Unofficial Leeds United (IP Logged), 13/02/2013 09:24
Unofficial Leeds United
13/02/2013 09:24
What do you think? You can have your say by posting below.
If you do not already have an account
Click here to Register
.
DJB
13/02/2013 09:35
Spooky - mirrors my sentiments exactly in "What next for our beloved LUFC" thread
Totally agree
monkey man
13/02/2013 10:21
spot on andy ..been saying same thing re hall etc.....
we do need a clean sweep top to bottom..someone with the cahs to just get rid of players we dont want or need start afresh....and gfh need to spell out their plans we the fans need and should know whts gonig on....


---

MAAARRRCCHHHIIINNNNGGGGG ON TOOOGETTHHHHERRRR!!!!!!!!!!!!!!!!!!!!


2006 summer league winner

euro 2012 sweepstake winner viva espana.
LUID
13/02/2013 10:48
Got to be very careful not to be sucked into a R fight : doubt we'd have the management/team with enough balls to survive that . Need to put another couple of league wins on board as soon as possible .
Lossie
13/02/2013 10:53
Well said Andy.....a balanced view of what we all feel despite our differences in opinion.
Lord Snoddy
13/02/2013 11:14
Its just all so disappointing, there has been very few highs this season.

I hope this Pearson chap comes in and starts a fresh at the club, starting with Warnock, much as I would have loved for him to come in and live up to his own words but I am afraid he hasn't, plus there is now a really bad feeling between the fans and him.

i am feeling quite fed up this morning, the realisation that another year will go by without us in the prem, but its not just that, its the fact we have had to watch really s-hite football this season with the promise that we will be hard to beat so its OK that is terrible.

Well we haven't been hard to beat,its been easy when we have been away from home for teams to roll us over and tickle our belly.

From a personal point of view I have watched all the home games and 10 away, I have my tickets for City and BBurn but that will be the end of it for away games this season.
Its just too depressing. Unless Warnock goes i will not be renewing my season ticket, I can no longer justify my 60 mile round trip 23 times a year to watch that c-rap in an atmosphereless ER. There is no fun it at all. I know we are suppose to stick with it through thick and thin, but why ?, we are tret like sh-it and for what.

Our best players leave without fail every transfer window, we get in some wonder kid supposedly, on a months loan, hardly play him and send him back.

Something drastic needs to change.
Willow
13/02/2013 11:50
What
Lossie
said. The best "Unofficial" post I have read on here,
Andy
Balanced and, IMO, very factual.
From the heart
Lord Snods
- I think you reflect the view of many
---
Sheppey
13/02/2013 11:57
can i just ask why people think the twitter and Facebook pages are a good thing?
---
Lubyvader
13/02/2013 14:23
Ok the view from Andy is very well balanced and correct Snoddy your sentiments are from the heart there is much frustration and anger boiling over. Why not re-group now as fans which we have the power to do, get behind the club,show GFH we are no pushovers as fans and vent that we are not happy with the club situation. We had enough protest behind Bates when he called us morons,we aren't screaming for GFH's head we are calling for a new manager, with new ideas a new team and succsess the very thing that they bought into. This season lets call it a learning curve rather than disappointment to try and get the Good ship ER back on even keel and not hit relegation type waters. The team needs the fans to lift them also and negativity everywhere will not achieve that whatsoever.
andyl
13/02/2013 16:24
I agree we do need sweeping from top to bottom but my issue is the size of the f-ecking broom we need.

We have lumbered from one crisis to anther over the past few years and I am dreaming for a season when we can enjoy a buzzing ER and a cracking football team. If GFH have the balls and the cash and the vision then just maybe this will happen.
Thackley white
13/02/2013 17:20
A stagnating club. Needs a totally new board, new manager and lots of new players. If we get more of the same i fear for our position in the championship..we are a poor team at the mo. GFH are only interested in making money and they'll wait out for the best deal.

Could be dodgy for them though. Wait too long and our price will drop as we drop! Money men eh? Tsk.
BarneyMcGrew
13/02/2013 20:42
Great post. Captures the feelings very well.
Sorry, only registered users may post in this forum.
More Leeds United headlines