Leeds target Gradel?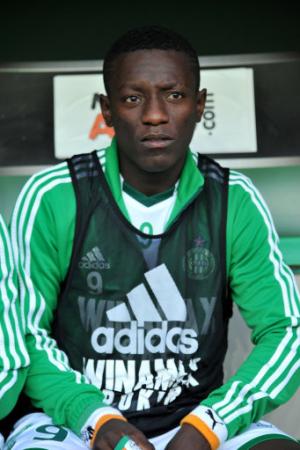 By Andy Baggott
January 24 2013
Leeds are rumoured to be targetting former player Max Gradel according to the Evening Post. The winger, currently playing for St Ettienne in France is a firm fans favourite, and would be a major signing for the club.
Gradel left for £2 million a couple of yeards ago, stating family reasons. However, over the last few years, Gradel has encouraged the Leeds fans with various tweets, hinting of his desire to come back.
The YEP claims Leeds made an enquiry last week, but have a tough job on trying to complete any deal. St Ettiene are not keen to sell, and Gradels wages are way higher than any other current player. However, this is a test for the new Leeds owners, GFHC. They are yet to flex their muscle in the transfer market, and yet to show they have any muscle to flex. A relatively big money signing like Gradel would be a massive boost for the fans, who are currently voting with their feet following several abject displays. Attendances are down, and under 20,000 for most home games now - despite 6 successive home wins!! Leeds boss Neil Warnock is under growing pressure from the Leeds faithful, and changes are most definitely needed. A return for Gradel - as well as another couple of much needed signings would be a massive boost for the whole club.
Will it happen, or is it a ploy? Hard to tell - but we'll find out over the next week if GFHC have got some serious money, or are we no further forward than we were under Bates?
More Leeds United headlines