No European Route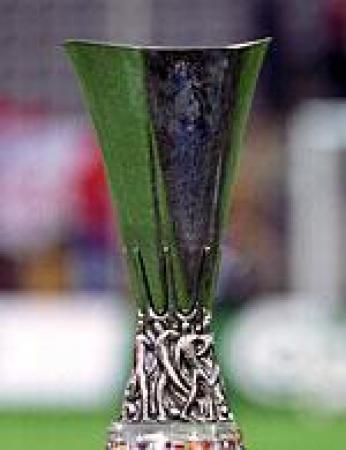 Never?
By Chris O'Brien
December 9 2004
A letter from FA chairman Geoff Thompson has confirmed that Cardiff City and the 5 other exile clubs would not be put forward to compete in Europe if they qualified via the Premiership or Cup competitions. The news leaves the Bluebirds with no possibility of qualifying for European competition.
This week has seen an old chestnut dragged up again, with some significant developments. Since the formation of the League of Wales in the early 1990's, a continuous squabble over Cardiff City and other Welsh-based English pyramid clubs eligibility to play in Europe has raged on across the Principality.
Cardiff City, Swansea City and Wrexham will leave rivalries aside to press the matter of qualifying for Europe via the Welsh system over the coming months. This follows a statement from FA chairman Geoff Thompson to the FAW stating that a Welsh-based club will never be put forward for European entry should they qualify through the Premiership, F.A Cup or League Cup. Effectively, as it stands, the Bluebirds cannot qualify for Europe.
I personally find it shocking we have waited this long for confirmation. Should City beat Blackburn Rovers in January and go onto lift the famous trophy, they will not be put forward for Uefa Cup participation. The news will come as a serious blow to the club's aspirations and a route into Europe is being looked for. So, where now?
Instead of seeking change to the Football Association's announcement, Cardiff, Swansea and Wrexham will lead the 'Let us Back' campaign attempting to win a chance to qualify via a Welsh competition. This would come via either fielding a team in the Welsh Premier, re-participation in the Welsh Cup or the F.A.W Premier Cup being awarded a European place.
Welsh Premier League - Sam Hammam has stated again and again that he wishes to field a side in the League of Wales who could then earn Cardiff City qualification to the Champions League, Uefa Cup or Intertoto Cup via the division. However, this would lead to a number of complications.
City would want to field a reserve side alongside the likes of Rhyl, Total Network Solutions and Haverfordwest, but should they qualify for Europe would want to play their senior players from the Football League for the best chance of continental progression. This "cheats" the system, and could lead to a revolt from other Welsh Premier clubs who would want representation in the English system - where would it stop?
Positives would be that the Welsh Premier, suffering from a lack of media attention and poor attendances, would receive a much-needed publicity injection. However, this seems a selfish route that would only benefit the exile clubs plus would really mean competing in two leagues under two different separate associations. We surely cannot have the best of both worlds.
Welsh Cup - City's previous route to Europe was the Welsh Cup. There was little issue against this until the formation of the League of Wales, even though the Bluebirds played in both the F.A and Welsh Cup competitions. City have won the trophy no fewer that 21 times, and have competed in Europe on no fewer than fourteen occasions.
The competition has suffered greatly since the exile clubs stopped competing. Lower crowds, less coverage and the final taken away from the National Stadium. There has been calls to reintroduce them even if European football was not on offer, and lifting the Welsh Cup trophy is certainly more attractive to me than Premier Cup success.
Again there is the issue of one of the exile clubs "stealing" European football from one of the Welsh clubs. This would come into play in any circumstance and the Welsh Premier clubs are likely to oppose any move to reintroduce the 'big three' and the 'little three' to European football.
F.A.W Premier Cup - Despite a winners' cheque of £100,000, the F.A.W Premier Cup has failed to capture the imagination of the public. Since the arrival of Sam Hammam, Cardiff City have continued to threaten to pull out of the competition and have continued to field under-strength line-ups.
This does seem a viable option. TNS chairman Mike Harris recently said the competition should be given an Intertoto spot, and it would mean the Welsh pyramid would not need to be restructured to accommodate the exile clubs.
However, the FAW may be reluctant to give a largely manufactured competition European entry. Taking away a Uefa Cup place from the league or Welsh Cup for the Premier Cup would show blatant bias towards the exile clubs and in all honesty isn't fair on the Welsh Premier clubs. I'm the biggest City supporter you'll find, but any reform to how Welsh clubs qualify for Europe would seem to have countless advantages for us, but countless negatives to the Welsh clubs who were prepared to turn their back on England when the League of Wales was formed.
Despite allowing City into Europe on previous occasions, Uefa have now announced they will only allow teams playing in the Welsh pyramid to qualify for continental competition. Confirmation that Welsh sides cannot gain European entry through the Football League is likely to spark legal action and this saga could rumble on and on.
"This letter from Geoff Thompson is significant news. Previously, there was a grey area surrounding our clubs getting into Europe in the event of winning one of the English competitions they play in." said David Rhodes, representative for Cardiff, Swansea and Wrexham in the F.A.W Premier Cup.
"People could always fudge around this whole contentious issue as a result. Suddenly it is there in black and white - Cardiff, Swansea and Wrexham have no European avenue open to them, either in Wales or England."
In my personal opinion, the fairest option for all concerned is for all Welsh-based clubs playing in the English pyramid to be allowed qualification through Football League competitions, giving City, Swansea and Wrexham the same rights as the other 89 league clubs. This is the most likely route we are going to get, and even if it meant losing affiliation with the FAW, it would be something I am in favour of.
What is for sure is that the current situation is not acceptable. European entry has to be available from some means, so expect the old chestnut to take hundreds of more twists and turns before any resolution is reached.