5th Round FA Cup game against Wolves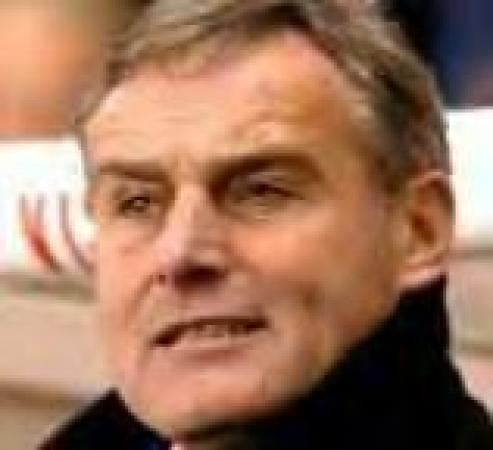 By Stan Ogden
February 11 2008
Cardiff City entertain Wolverhampton Wanderers in the 5th Round of the FA CUP. Its one of Dave Jones former clubs. Extra spice is added because the then Chairman of Wolverhampton, Jed Moxey banned Cardiff fans from the league fixture at Wolves last season. On Saturday 16th February the two teams meet with the intention of progression through to the next round and with our full vocal support and by making Ninian Park a fortress like we did against Leeds I'm sure we can make it into the 6th round. Saturdays game against Norwich wasn't the worst i've seen at Ninian Park but maybe Ramsey in for McPhail and Thompson bought on earlier is a key to victory.

View a Printer Friendly version of this Story.
5th Round FA Cup game against Wolves
Discussion started by Bluebird to the Bone , 11/02/2008 20:46
padraig the pikey
12/02/2008 20:45
notice they are playing Ramsey tonight....all that bollux about he's too young and he should be wrapped up in cotton wool winds me up.....
Jack Regan
17/02/2008 13:20
he was brilliant, only 17 but plays like an old pro.
Stan Ogden
17/02/2008 13:25
some compared him to a young bobby moore
if hes half as good the future for wales and cardiff looks great!!!
Jack Regan
17/02/2008 13:34
Stan,

Can't believe you've actually just said the future looks good for Wales!

Toshack's youth policy IS working then?

ToshackAppreciationSociety.co.uk
Cmon on board Stan, you know you want too.
---
He,s black, he,s mean he will rob your fruit machine, Nathan Blake, Nathan Blake
Stan Ogden
17/02/2008 14:38
Never!! its nothing to do with him its "our"acadamey and our players in the most part, toshack will never get the plaudits for that!!!
Jack Regan
24/02/2008 09:26
What has Cardiff City's acadamy contributed to the likes of Ched Evans and Jack Colliston?

Come on Stan, eat that humble pie!
Stan Ogden
24/02/2008 10:30
Not allowed any pie any more except maybe the odd nibble of furry pie
Jack Regan
24/02/2008 10:40
I got the video you sent me of DJ eating pie!
Sorry, only registered users may post in this forum.