Brough Fletcher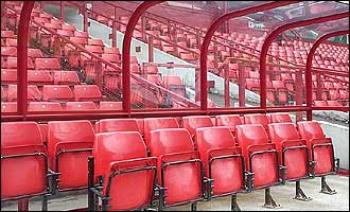 By TarnTalk
April 22 2008
Brough Fletcher (1893-03-09 – 1972-05-12) was a footballer and football manager who spent almost a quarter of a century at Oakwell, Brough not only managed the club but was also a player. As well as his time with the Tykes he also played for Sheffield Wednesday and managed Bristol Rovers and Walsall. Born in the village of Mealsgate, Cumberland on March 9th 1893, Fletcher joined Barnsley in 1913 after playing inside-right for Chiltern Colliery. He was a regular in the Barnsley side before and after World War I, and was switched to wing-half in the early 1920s. In 1926 he was transferred to Sheffield Wednesday, but moved back to Oakwell soon after an in 1930 was appointed team manager in succession to Arthur Fairclough.

Fletcher remained in charge of The Tykes until 1937, lifting them out of the third division (north), but after they had slipped down again, he retired having spent a total of 24 years with the Oakwell club, scoring 73 goals in 312 games as a player. In 1938 he became manager of Bristol Rovers, a position he held until 1949, and he teamed up with Walsall in March 1952. The Saddlers successfully applied for re-election at the end of 1951/52 and in the summer Fletcher signed 11 new players, adding a few more as the season progressed. Yet all in all, the 1952/53 campaign was another poor one as we finished bottom again, and Fletcher duly resigned in the Easter, being replaced by a man even older than himself, Major Frank Buckley.

Brough Fletcher died in Bristol on May 12th 1972, aged 79.