Stevenage Borough 5-0 Accrington Stanley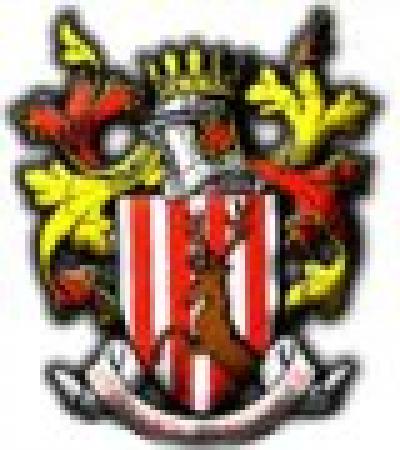 By David C
August 31 2004
On the day that Britain's Olympic achievements soared, Boro struck gold with a five star performance of their own to earn their first three points of the season in spectacular fashion. Goals from Brian Quailey, Ritchie Hanlon, Jo Flack and two from the outstanding Jason Goodliffe gave Boro a win.
Westley made three changes from the side that were narrowly beaten by Aldershot in midweek, with Michael Warner, Jon Brady and George Boyd making way for captain Goodliffe, Hanlon and Barry Laker. The first attempt at goal came from Laker and it almost produced a candidate for goal of the season. The defender saw a left foot effort from fully 45 yards lob Stanley 'keeper Jon Kennedy and smack against the crossbar.
Boro's bright start to the match was rewarded with two goals inside the opening ten minutes which stunned the visitors. An inch perfect cross from Dannie Bulman was met with power by the forehead of Quailey at the far post to give the hosts the lead in the sixth minute and it was 2-0 just three minutes later. Again it was a delightful curling cross which struck terror into the Accrington defence and again it was a thumping header which bulged the net. Justin Gregory was the man with the ball into the box and Hanlon met it to double the lead and give Boro a perfect start.
The visitors were shell-shocked, and Boro kept pressing in midfield to prevent them staging a comeback. A scrappy 20 minute spell saw Stanley on top in terms of possession, but good defending from Laker, Goodliffe, Mark Rogers and Matt Hocking kept them comfortably at bay.
On the half hour mark, Anthony Elding got his first sight of goal when he headed onto the roof of the net following good work down the right flank from Quailey. A swift counter attack saw Robert Burch pressed into action for the first time, the young Spurs stopper making a smart save low to his right to deny Steve Jagielka from 12 yards.
The half came to a close with tempers flaring on both sides. A late tackle from Gregory on Steve Halford was rightly deemed to be a bookable offence by referee Mr Cann, but the Stanley players overreacted and pushing and shoving broke out. As the half time whistle blew the Accrington assistant Jimmy Bell raced onto the pitch to make his feelings known to the referee, an act not greeted kindly by the Broadhall Way faithful. If their tactic was to ruffle Boro's feathers, it didn't work as the second half saw them get totally overrun by Westley's men.
Jo Flack came on at the start of the second half in place of the injured Quailey and he should have put the result beyond doubt in the 48th minute. Everyone stopped assuming the assistant's flag would be raised for offside following a long ball but it stayed down and Flack raced clear. Kennedy came out to meet him and the substitute blasted his shot straight down his throat.
Accrington boss John Coleman brought on Rory Prendergast soon after, much to the delight of the fans in the East Terrace who held up score cards in reference to the winger's diving exploits against Boro last season. If Prendergast's arrival brought a cheer, it was nothing compared to the noise when Goodliffe scored on the hour. Bulman swung in a free kick from the left
with his right foot and the skipper swept the ball home from eight yards after Hocking's knock-down. Two minutes later it was 4-0 and Goodliffe was wheeling away in delight once more. This time it was a corner from Bulman which reached him and his bullet header gave Kennedy no chance to increase Stanley's misery.
The visitors had no response, preferring to argue amongst themselves and with the fourth official rather than play to restore some pride. When you're 4-0 down away from home the last thing you want to see is a young skilful player with fresh legs coming off the bench but that's exactly what happened when George Boyd came on with 15 minutes remaining.
Despite having a limited time on the field, Boyd imposed himself on the match and wreaked his own brand of havoc. Quick feet on the left flank allowed Bulman to get a long range shot away which was saved at full stretch by the 'keeper and Boyd then gave Flack the chance to make amends for his earlier miss. A mesmerising dribble took him past three defenders and he then slid a perfect pass into Flack's path who side-footed the ball past Kennedy from ten yards to make it 5-0 and complete a perfect afternoon for Boro.
After two disappointing defeats, the pre-season hopes and expectations suddenly seem to have been resurrected. Performances like this every week will see Broadhall Way become a fortress and will give Boro an excellent platform on which to build their promotion challenge.
BORO: Burch, Hocking, Goodliffe, Rogers, Laker (Brady 68), Brough, Quailey (Flack 46), Bulman, Hanlon (Boyd 75), Gregory, Elding, Quailey (Flack 46)
ACCRINGTON: Kennedy, Cavanagh, Bimson, Williams, Halford, Brannan Jagielka (Cook 68), Craney, James (Banim 71), Mullin, McEvilly (Prendergast 54).
ATTENDANCE: 1,521.
Match report from official site: www.stevenageborofc.com
More Stevenage Borough headlines
Stevenage Borough latest threads