Hereford United 0-1 Stevenage Borough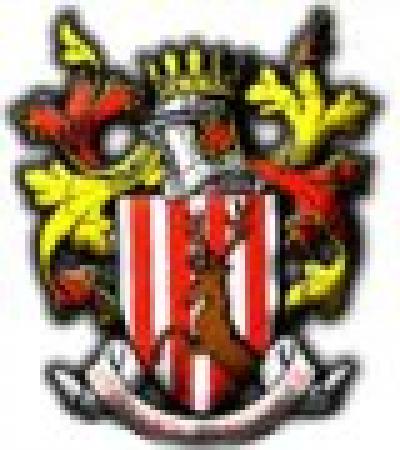 By David C
August 31 2004
In the last two seasons when we have played Hereford at Egdar Street, they scored late goals. This was Boro's turn. Three and a half minutes of the four in stoppage time had gone, and up steps Michael Brough to smash home from 25 yards.
Graham Westley made two changes from the 5-0 win over Accrington, Andy Woodman returning from injury and Dino Maamria returning from suspension, coming in for Rob Burch and Brian Quailey, who got injured against Accrington. Ex-Boro player Simon Travis was not involved for the Bulls.
Boro started well, Richie Hanlon could've got a shot in from a Barry Laker long throw, but he was cut out by the Hereford defence. However, a rash challenge early on by Jason Goodliffe resulted in an injury to Hereford player Danny Williams, who went off needing 8 stitches in his head. Mark Rogers came close to heading in from a Justin Gregory free-kick, but that turned out to be Boro's best chance of the first half. A Hereford free-kick was swung in close to half-time which was cleared to right-back Ryan Green, who fired a shot which Woodman parried only as far as David Brown, who's shot was somehow cleared off the line by Jason Goodliffe. Anthony Elding was set through by Ritchie Hanlon in first half stoppage time, but with defenders catching him up, he had to shoot from far out, and Jon Gould turned it around for a corner.
Half-time: Hereford United 0-0 Stevenage Borough
The second half also saw some chances created, the first for Boro fell from Dino Maamria after a good ball from Elding, but he scuffed his shot and it went out for a Hereford throw-in. With 20 minutes left, Jo Flack came on to replace Dino Maamria. George Boyd came on for Elding with 10 minutes left, and ex-Telford man Lee Mills came on for Adam Stansfield, but he was no danger. An excellent cross field pass from Craig Stanley found Ryan Green in space down the right, but Rogers was on hand to clear the danger. A good pass from Boyd set Jo Flack away, but his shot was saved well from Gould. There was four minutes added on. On 93 minutes, good work from Boyd down the left set up Jo Flack, who's shot was blocked by the defence. But it only went as far as Michael Brough, who smacked home from 25 yards out, giving Jonathan Gould no chance. It sent the 106 travelling fans mad, and there were celebrations after the game.
Full-time: Hereford United 0-1 Stevenage Borough
Hereford: Gould, Green, Tretton, James, Williams (Purdie 11), Pitman (Hyde 78), Stansfield (Mills 66), Brown, Stanley, Mkandawire, Robinson.
Stevenage: Woodman 7, Hocking 7, Goodliffe 8, Rogers 8, Laker 7, Bulman 8 (Brady 6), Hanlon 7, Brough 8, Gregory 6, Maamria 6 (Boyd 6), Elding 7 (Flack 7)
Man of the match: Dannie Bulman
More Stevenage Borough headlines
Stevenage Borough latest threads