FC United of Manchester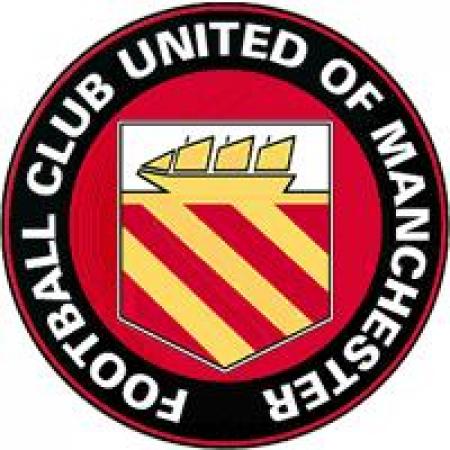 One United?
By Chris O'Brien
November 6 2005
FC United of Manchester - the breakaway club formed by rebel Manchester United supporters - is well and truly underway. ManUtdWeb explores the foundations of the new club, how they're getting on and give our personal view on Lancashire's newest football club.
Football Club United of Manchester – the breakaway club formed by disillusioned United supporters – is well and truly underway with the club having confirmed their name, manager and having already secured league status for the forthcoming campaign.
The club has been formed by supporters disillusioned totally by the Malcolm Glazer takeover. An Extraordinary General Meeting as now taken place and the foundations have now been laid for a club determined to bring back the tradition and heritage that many feel has been sucked out of Manchester United in recent seasons.

There was doubts over whether rebel supporters, motivated by Glazer's controversial plans of debt and commercialisation for MUFC, could form a new club in time for the new season but huge public approval from United supporters, fanzines and the media have helped them to establish themselves within only a couple of months.

Where do the Club Stand?
:

FC United have acted fast to get themselves prepared for the 2005/2006 football season and have taken great leaps to get ready for the campaign ahead.
FC United have secured their status North West Counties League Second Division and will start their campaign in August. This acceptance was amid fears that many of the smaller clubs in the competition would not be able to accommodate the expected large number of supporters who would travel away with FC United.
FC United have confirmed their manager will be Karl Marginson. A number of candidates were interviewed for the post, but the former

Macclesfield

Town

and Rotherham United forward was chosen for the position at the tender age of 34. Rumours that a big-name MUFC legend such as Eric Cantona could be set to take a managerial position were seemingly unfounded.

As pictured above, FC United have chosen their club badge which includes the traditional ship image and the words 'Football Club United of Manchester' around the outside. This badge will prove popular with many supporters and the club will undoubtedly be hoping that a great deal of their income will come from selling club merchandise.
It has been confirmed that FC United will share a ground with Droylsden. The Conference North outfit play their home games at the Butcher's Arms Ground which boasts a capacity of 3,500. More than 2,600 Manchester United fans fighting Malcolm Glazer's takeover have already pledged money and help to FC United, so big attendances are expected for

Lancashire

's newest club.

FC United have held trials which proved a success and have already snapped up a handful of experienced players who could help the club in their bid for promotion.

North West Counties League:
Life will begin right down in the non-league pyramid of FC United of Manchester. Sponsored by the mighty Moore & Company Construction Solicitors, the league is split into two divisions and there is also a reserve league. The likes of Cheadle Town and Flixton join United in the Second Division, whilst teams such as Squires Gate and St. Helens Town are in the upper regions of the league.
The North West Counties Football League was formed in 1982 with the amalgamation of the Cheshire County League and the Lancashire Combination. After years of instability, the league is finally getting a sense of organisation and is earning growing respect locally.

FC United are some way away from Manchester United in the football pyramid! Whilst United are at the very top of the Football League, it would take Karl Marginson's side 10 consecutive promotions to join their illustrious 'rivals' in the top flight.

Karl Marginson:

"It is incredibly exciting to be involved at the birth of a project such as this," said Marginson, after being appointed manager of FC United. A club statement confirmed that the ex-Football League attacker had been appointed due to his 'extensive experience of the local semi-professional scene'.

Manchester-born Marginson is a fan of the Red Devils himself and was strongly opposed to Glazer's takeover making him a favourable man for the job. Although he lacks experience in coaching, he knows the local game extremely well and as a young manager has plenty of time to progress with the club. He has represented Ashton United, Hyde, Radcliffe Borough, Stalybridge, Salford City, Chorley and Barrow at non-league level.
Meanwhile, Phillip Power has been appointed as assistant manager and a club board of directors has also been established. This includes many names from United fanzines and various supporters groups.
Butcher's Arms:

With a capacity of around 3,500, the Butcher's Arms looks like a good place for FC United of Manchester to start their life as a football club. The steering committee and those behind the club hope that FC United will be playing in front of crowd's similar to Old Trafford's average attendance one day, but for now a ground share with Conference North outfit Droylsden FC seems convenient.
The ground boasts 500 seats meaning the majority of fans will get the chance to stand on the terraces - something that has really been missed from Old Trafford. Indications of what kind of crowd the club will get is unclear, but Manchester's Market Street seems a good home for FC United of Manchester.
Players & Personnel:
After Marginson was appointed manager, trials were organised for potential players to show their worth to the FC United coaching staff. A whopping 900 individuals applied for the chance with 200 of these selected for trial. 17 of those who came to the trial have been selected for the club's senior squad, whilst Marginson has been quick to bring in a handful of players to strengthen his assets with promotion clearly the ambition.
Forward Jonathan Mitten has flown down the football pyramid to sign for FC United, having been released by Conference North side Altrincham he is expected to score plenty of goals at this level. Meanwhile, the club have signed goalkeeper Phil Priestley (pictured) from Bangor City. Nicknamed 'Elvis', he has great experience with Prescot Cables and Stalybridge Celtic. He spent three seasons with Rochdale and also had loan spells at Scarborough and Chester City, and has played in Europe with Bangor. These are two players with great calibre for the North West Counties Football League.

Fixtures:
FC United have also arranged an exciting list of pre-season friendlies. Their first ever game will be a visit to Leigh RMI, which is them followed by an very interesting tie against AFC Wimbledon for the Supporter's Direct Cup - another club set-up by supporters in opposition to their club. The pre-season schedule ends with games at St. Helen's Town and Stalybridge Celtic.
In the league, FC United are on the road for their first ever league fixture as they visit Leek CSOB. In the Division Two Trophy, fans will eagerly anticipate the winner of the first-round tie between New Mills or Chadderton, whilst Cheadle Town will be expecting victory over FC United in the League Challenge Cup.

ManUtdWeb's Position:
I am a Manchester United supporter, and Malcolm Glazer has not changed that. I am something of a traditionalist, and would hate to say my beloved football club changed. The fans are, and always have been, the nucleus of this club and I can understand the disillusion at the recent takeover and the threat it poses to MUFC.
However, I cannot leave Old Trafford. I have renewed my season ticket in the North Stand and ManUtdWeb.com will continue to cover the Red Devils in as much detail and as much depth as ever and hope we can fight out away back to the top of domestic and continental football.
We were opposed to the Glazer takeover and feel that commercialisation in British football is wrong and are very concerned about his selfish and audacious plans for the club. However, the players we cheer from the terraces – Ole Gunnar Solskjaer, Roy Keane and Ruud to name just three – have not even kicked a ball in anger since Glazer completed the cross-Atlantic swoop. We will wait and see what happens, but most importantly will stay loyal to Manchester United.
Nevertheless, we do wish all associated with FC United good luck and wish them success. Although this seems a hasty decision, it is an understandable one and it will be interesting to see their attendances, media coverage and most importantly their results for the 2005/2006 Lancashire season.
ManUtdWeb will cover FC United of Manchester on occasions, with news reports and the odd update of the club's progress. However, it is a fact that they are in law, a separate identity and a separate club.
Keep the faith.