Haysey's FC Column III: The promotion issue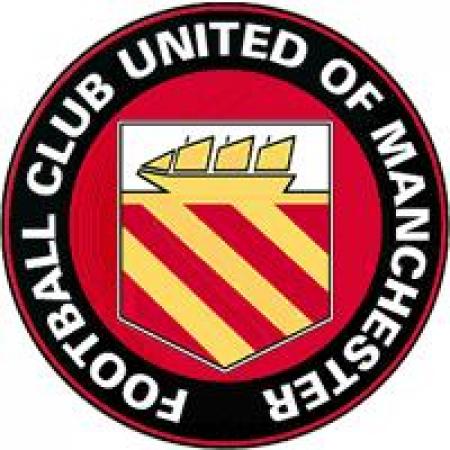 Promoted!
By Haysey,
May 12 2008
As the dust settles on FCUM's tremendous play-off victory, ManUtdWeb columnist Haysey gives us his end-of-season thoughts. Read on for a look back at the fantastic 4-1 win and a look ahead to what the 'Red Rebels' have to look forward to in the Northern Premier League! We also bring you Haysey's very own 'end of season' awards! To borrow a phrase from the A Team 'I love it when a plan comes together' Because, Ladies and Gents Margy had a plan and it came off!!. After all the obstacles put in our way (injuries, fixture pile ups, Ian Mills, the LMC etc etc) FC are now in the Northern Premier League after a 4-1 victory over Skelmersdale United at Gigg Lane.
The day began with an early start as a perch was secured in a very busy Bury Social Club in order to watch FC's big brother take in West Ham. A 4-1 victory for United set up the day nicely. Incidentally, anybody who doubts what FC has to do with United or whether those of us at FC are still disciples of Matt Busby needed to be present in the said Social Club during this match and they would have had the answer they require. There are lots of scurrilous myths about FC spread by those with an agendas or an interest to protect- don't believe the hype.
As the mammoth 200 yard walk from the Social Club to Gigg Lane was undertaken it was apparent that there was an away following for once. There were a couple of hundred Skem milling about all joining in with the banter and soaking up the atmosphere of this special day. Skem is a strange place. A town of 2 halves and split personality. One half (Old Skem) is your run of the mill West Lancashire town- respectable but nothing special. The other half (New Skem) is a concrete jungle inhabited by displaced Scousers who bought into a dream of a new start away from the (then) slums of Liverpool in the 60's. The result is a Schizophrenic town where most of its residents align itself to Liverpool but are seen as 'Wools' and are shunned by real Scousers. Skelmersdale is also notable for hundreds of roundabouts, having a swimming pool named after Nye Bevan and a shopping centre gloriously referred to by the locals at 'The Conny'
Anyway I digress. The match was going to be stern test of FC as Skem has been near the top of the table all season and honours were even between the 2 teams in league meetings. FC were boosted by the availability of Captain Chaddy who passed a fitness test on his hamstring. It was obvious to those who watched Chaddy warm up that he was not 100% but there was absolutely no way that he was missing this match ala Keano against Spurs in May 1999- with some players their power of personality gets them through the pain barrier.

The atmosphere was electric as a bumper crowd anticipated the start of the match. Skem started by far the better and it was no surprise when they took the lead with a great free kick on 10 minutes. To be honest my pre match nerves turned into a knot in my stomach as Skem offered FC little way back into that match. Then just before half time a lifeline was thrown to us. A routine cross from the right was won by Jerome Wright at the far post and, as the ball looped into the net, Skem's skipper stuck up his hand, Penalty to FC (scored by Nicky Platt) and Skem down to 10 men- Result!!. FC went in at half-time level after being second best for most of the half.
Soon in the second half, Chaddy got on the end of looping free kick from the right and powered a header in to make it 2-1. Cue pandemonium in the stands. When Skem's George Donelly was thwarted by FC's keeper Sam Ashton, the game was up for Skem. A cross from the left by Jerome was handled on the floor by a Skem defender. Nicky Platt blasted this penalty onto the crossbar and we thought the chance had passed. However, the ref awarded a third penalty for a push in the box after the second penalty hit the bar. Rory made no mistake and made it 3-1. Skem were down to 9 men when the newly arrived sub Leadbetter was sent off for effing and jeffing at the ref. Soon after, Chris Baguley made it 4-1 from 25 yards.
The rest of the match was just a party in the stands. Cue on pitch celebrations from Margy and the players at full time then a great night in a local pub where fans, management and players celebrated as one.
The play off final goals can be seen at:
http://fcum.blip.tv/file/886269
Make no mistake about the fact that, apart from the club being set up within 2 months in the summer of 2005, this is FC's biggest achievement and by far the most noteworthy of the three consecutive promotions given the above mentioned difficulties we have faced plus the quality of teams we have faced . So it is onwards and upwards to the Northern Premier League next season. The final line up of next season's league is:
Ashton United
Bradford Park Avenue
Buxton
Cammell Laird
Eastwood Town
FC United of Manchester
Frickley Athletic
Guiseley
Hucknall Town
Ilkeston Town
Kendal Town
Leigh RMI
Marine
Matlock Town
Nantwich Town
North Ferriby United
Ossett Town
Prescot Cables
Vauxhall Motors
Whitby Town
Witton Albion
Worksop Town

There should be some brilliant away trips there and it will be nice to meet up with our friends from Nantwich who were promoted from Division One South (note to any Dabbers reading this though- could you keep the megaphones at home this time? ta) We should be ok in this next division as Fleetwood (who only just beat us 2-1 in the FA Cup this season) have been promoted from the Northern Premier as champions- a good omen. However, the squad will need tinkering with as we will need more strength in depth. This will not be easy to do with a limited playing budget due to the costs incurred hiring Gigg Lane. However, if you are reading this Mr Marginson then I reckon we should go for that Mike Norton fella from Curzon, James Agoo from Curzon also and Adam Tong from Bamber Bridge. You know it makes sense Margy!!!
We will be fine next season. We may not go up next time and to be honest that may be a good thing as we will need the financial freedoms afforded by owning our own ground in order to compete with clubs at Conference Level. What is certain is that (to borrow a phrase of a fellow red) 'we won't melt!!'
So FC sign off for the season and dream of what is to come whilst passing the baton to United as they are 2 matches from glory.
See you next season.
Hasta La Victoria Siempre
Hayesy


---
2008/9 FC United season tickets are now available from http://www.fcapps.co.uk/ priced:
Adults £130
Over 60's/Unwaged £90
Juniors £21
2008/9 Memberships (essential if you want a say in the running of your club) are also available from the above address priced:
Adults £10
Juniors £3
Hayesy's End of Season Awards
Player of the Year: Jerome Wright
Most Improved Player: Liam Foster
Best Performance of the Season: Newcastle Blue Star (away)Curate's Egg Performance of the Season: Harrogate Railway (away)