Haysey's FC Column II: The pre-final issue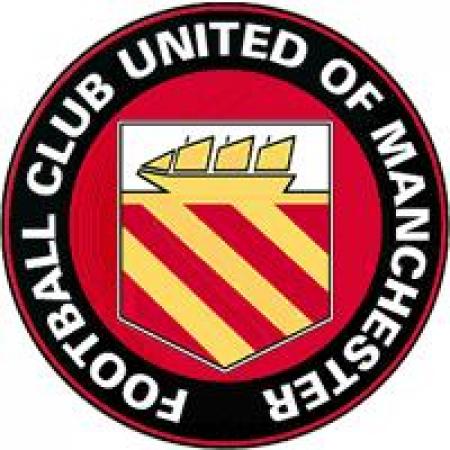 FC-FCU-FCUM-OK!
By Chris,
May 3 2008
FC United of Manchester are just ninety minutes from a third successive promotion. The Red Rebels face a play-off final with Skelmersdale United to determine whether they get a shot at Northern Premier League football next season. In his second FC column, Haysey bites his nails, paces up and down and prepares for the most nerve-wracking of matches – a play-off final - with another cracking read.

As I write this column, it is true to say that the pre match nerves have kicked in and the giddyometer is somewhere north of 11. To top it all, Northside 'Shall We Take a Trip?' is playing on the radio making me think of Granada Soccer Night, Acid House away kits and Lee Sharpe Hatricks at Highbury.
You see; I am about to experience something that I never thought I would as a United fan. FC are 90 minutes away from promotion or glorious failure the like of which only United teams can conjure. Yep, that's right- FC are in the play off final and I can't wait.
So how did we get there? The game every 2 days pandemonium that I touched on in my first column has calmed down somewhat. On a cold Tuesday night at Radcliffe, Margy gambled on resting a few players for the impending President's Cup Final. The common consensus was that Radcliffe would follow suit given that they were our opponents 2 days later in the final. However, after weeks of thinking that they were safe from the drop, they got a rocket up the backside when Newcastle Blue Star rescinded their request to be relegated.
A 2-0 win for an understrength FC against a full strength Radcliffe was just the job after our previous performances against them this season. Another highlight of the night was for the radio listeners who were treated to the dulcet tones of our rested skipper Dave Chadwick who put the world to rights in his broad Wigan accent. A particular highlight was his lack of knowledge of Wigan postcodes and his belief that anywhere outside of his beloved Hindley shuts down at 10pm when the drawbridge is raised. Dream on Chaddy lad.
So to the Cup Final. If there is one gripe from this season it is that the 42 game season in a 18 team league (we play 8 teams 3 times) has created a Scotland like familiarity with some teams. In Radcliffe's case, this means that this was our fifth game of the season against them (we also played them in the Manchester Cup)
In front of a passionate and very lubricated crowd (lots of Thursday afternoons were taken off work, if you get my drift) a 2-0 win saw FC win their first trophy of the season. A quick blag into the players lounge afterwards was very welcome as we got to catch a word with our conquering red shirted heroes. A nice anecdote to this match, and an example of what is endearing about this non league malarkey, was that as we were leaving the Radcliffe manager was carting a bag of training balls and spare kit to his car- no fuss, no hissy fits, just a normal bloke. Imagine Wenger doing this for example. A quick chat ensued and he wished us all the best for the rest of season.
With the cup out of the way, the league was the focus. In reality, I still felt that the priority was to finish as high up in the table as possible in order to get home advantage in the play offs as I felt Bradford and Curzon were too far in front. The next 2 matches were to exemplify FC's season and provide the reason why I don't feel that we deserved to go up as champions anyway. A 4-0 win at fortress Newcastle Blue Star was FC at our very best. The wonderful welcome afforded to us by our hosts only added to the day- as well as being a reminder that in amongst the Toon Army Cry Baby hordes there are some great people up in the North East. To top the day off, a draw for Curzon and a loss for Bradford gave us a glimmer of being champions.
The performance against Woodley 4 days later was the complete opposite- sterile, passionless and disjointed. A last minute Jerome Wright equaliser gave us a 1-1 draw and handed the title to Bradford Park Avenue. Fair play to Bradford as the best team always wins the league over a 42 game season. Besides, there have been too many 'Woodley's' for FC to be worthy champions this season.
In between the Newcastle and Woodley matches I took part in something that if you had said 3 years ago that I would, then I would have laughed you out of the building and sent you to the Council House to do the half time entertainment. You see Bradford had a match against Ossett on the Monday night and our kit man and a few of the players decided to go. This was the cue for over 200 nutters to listen to an internet radio commentary of a match between two non league Yorkshire teams being relayed by said kit man via his mobile phone. Priceless stuff I am sure that you would agree (you had to be there) For the record Bradford won 2-0.
FC's final match of the season was at Garforth Town. Garforth are a strange mixture. A club owned and controlled by a self publicist and a team dressed like Brazil but who play Football like Uruguay 1986 vintage. A rudimentary knowledge of Yorkshire Geography will tell you that Garforth is a suburb of Leeds. Cue a stylophones aided (don't ask) coach journey of journey to Yorkshire. Garforth as a club seemed keen to play on this Leeds v United War of the Roses angle and attract Leeds fans down. The Local dibble were already anxious about the whole day and this merely added to it. That said, Garforth looked after us well and a 2-1 win saw FC finish second in the table one point behind Bradford.
The great thing about finishing second was that we would be home in both potential play-off matches. The downside was that we would have to play Bamber Bridge in the semi final. I think it is fair to say the most Reds wanted to avoid Bamber Bridge. They are a big, powerful side who we have struggled against this season. If I am being honest, Margy hadn't got his tactics right against Brig (Preston type people get upset if you don't call them that) so far. In short, we had tried to match them physically when we have a smallish team which is more United 1977 than United 1994. Cue yours truly having a leak next to Margy at the end of season do last weekend ("Well we didn't know we would be in the play offs did we?" he says, in a non arrogant we didn't know what to expect stylee)
Cue some tactical advice being imparted to Margy along the lines of 'stop lumping the ball up to those 2 bloody big centre backs' Imagine my delight to read Margy say pretty much the same on the official website in the build up. To say that the actual match was tense would be like saying that Gillett and Hicks have made the Scousers a laughing stock, ie. a massive understatement. What you don't need when you face a big side such as Brig is to be missing your best header of the ball and defensive organiser. Therefore, a Chadwickless United did brilliantly to be 2-0 up at half time. A quick Brig retort after half time hardly settled the nerves. Jerome Wright made it 3-1. Brig made it 3-2 but FC held out to win through.
So we get to face Skelmersdale in the final on Saturday (3rd May) at Gigg Lane. Honours are even between the 2 teams this season (1 win each and a draw) However, 2 of those matches were on their pitch which has extravagant bounce the like of which has not been seen since Loftus Road in the 80's. In the one match at Gigg Lane, we won 3-0 but the match was closer than that suggests. Yes, I am nervous and I want us to go up. Whatever happens though, this season has been another beautiful adventure. Margy, if you are reading this, get on top in midfield and watch that Georgie Donnelly fella.........
Yours in Redness,
Hayesy
Spare a thought for the family of Fred Garner. Fred was a lifelong red and founding member of FC. He unfortunately passed away after seeing FC win at Newcastle.