OFF TOPIC Airdrie Live and Loud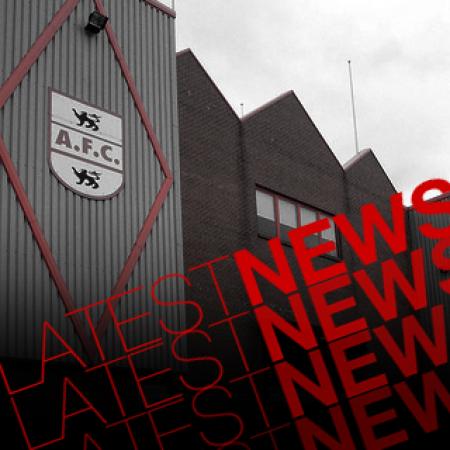 By Stomp Admin
January 5 2018
A year ago, this week, I was in the final leg of purchasing Clarkston Miners Club after I found out it had gone to the wall. I had been looking for a suitable venue to host live music events and the club ticked all the boxes. My funding was in place, however, the day before I was due to have a site survey completed I found out the building had been broken in to and trashed. The heating system, electric cabling and even gas pipes had been ripped out leaving the hall flooded the roof collapsed and basically in one hell of a state.
As you can imagine I pulled out of the deal shortly after but that hasn't and won't stop me looking for a new venue, although maybe not on that scale.
That's the reasoning behind choosing the Moy Hall for the first Airdrie Live & Loud of 2018. It ticks almost all the same boxes.
With their singer, Kate's voice returning after illness, Brora Wolf (my band) will be playing alongside Proper Machines and Running Order, plus we hope to have someone else announced soon!
So, if you're brave enough to give three rock bands you've never heard a chance, we will see you on the 21st of January from 5pm, tickets are £5 (plus booking) via Skiddle.com you can find the gig by searching Airdrie Live and Loud.
https://www.skiddle.com/whats-on/Airdrie/Moy-Hall/Airdrie-Live-and-Loud/13101673/
Details can also be found on facebook.
https://www.facebook.com/events/200172020558198/
What's this got to do with Airdrie you might ask, well the Bassist with Brora Wolf is our very own Chris Mac and the Drummer of Proper Machines is again our very own Stuart Mathie, if that's not enough to peak your curiosity then I don't know what will.
View a Printer Friendly version of this Story.
OFF TOPIC Airdrie Live and Loud
Discussion started by The Stomp (IP Logged), 05/01/2018 18:07
The Stomp
05/01/2018 18:07
What do you think? You can have your say by posting below.
If you do not already have an account
Click here to Register
.
Chris Mac
11/01/2018 12:45
A couple of additions to the line up :-
Opening the night will be an acoustic set by
William Stott
[
soundcloud.com
]
Running order
were suggested to us by another Airdrie fan so to find out more see the link
[
www.facebook.com
]
Then we bring you
Cranston
with there catchy brand of Rock Music, another band with an Airdrie connection.
[
www.facebook.com
]
Proper Machines
with influences such as Grandaddy, The Flaming Lips and Pixies, Proper Machines bring a touch of Americana to their whisky-soaked rock.
Formed in Glasgow in 2014, the four-piece aim to release their debut album "Think Harder Move Faster" this summer before going straight back into the recording studio. You can check out some past live performances at
[
www.propermachines.com
]
Brora Wolf
began life as a covers band to add to the 25th wedding celebrations of Chris Mac but soon after we discovered there was more to us than just a covers band.
We released our first EP The Awakening last year and have gigged in and around Glasgow in 2017, now it's time for a home gig and we hope you enjoy.
[
www.facebook.com
]
[
www.reverbnation.com
]
airdrieonians
12/01/2018 08:45
Good luck guys with the gig's
have you finalized the permanent venue, its a thing that I always intended to do if I could secure the funding, travel has made it stretch further into the future, a bit off the beat up there only ever been in it for funerals, so not the best atmosphere, nothing beats a small 200/300 capacity venue with a decent PA/stage. keep in loop how it goes. There's more than a few Airdrie guys with music connections that should be interested.
Chris Mac
12/01/2018 10:16
The Clarkston Club, if things had went that way was going to be more than just a venue, it had the capacity for a couple of practice rooms and later the plan was for a recording studio, but call it fate or what ever conspired against me.

New venue is on the back burner, getting burnt as I did i'm thinking hard before committing to that route again. Plus more and more pubs and venues are dying on their backsides and until that turns it's risky.

So if there is an appetite for Live and Loud, who knows where we will take it.
Chris Mac
12/01/2018 13:07
A bit more about Cranston.
Cranston first formed back in 2007 but unfortunately due to various circumstances beyond our own control we never really got ourselves off the ground and it seemed that our music would be condemned to the recesses of our memories, never making it out into the aether. Sad times.
However following a hiatus that spanned 6 years the universe intervened and we found ourselves working together again crafting our straightforward brand of infectiously catchy rock music.
Last year we released our debut EP, Vertigo, which took it's title from the band's original name. The music found on the EP reflects our journey as a band and features songs that span the full duration of the bands existence.
Here's a link to the second track off our EP, This is "The Answers" [
youtu.be
]
Cranston is all about big bouncy riffs, bombastic beats, groovy basslines and catchy choruses that will stay with you long after the final notes have been played.
Come rock with us!
Chris Mac
18/01/2018 09:36
Weather permitting we're all good to go on Sunday, doors open 5pm.
There are some tickets available behind the bar in the Moy Hall for £5.
otherwise £6 on the door.
I hope to see some of you there
Sorry, only registered users may post in this forum.