Ian Rush's assistant, Mark Aizlewood leaves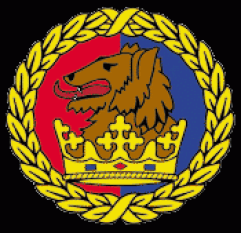 By Chris Thompson
April 4 2005
Chester have sacked Ian Rush's assistant manager Mark Aizlewood, in a move which is inevitably bound to put pressure on the gaffer's position. Mark Aizlewood has had his contract terminated with Chester City following Saturday's defeat against Darlington, in which City fan's shouted for the departure of Ian Rush. Chairman Stephen Vaughan released a very quick statement to the awaiting press last night to clarify his sacking, but it is unknown to what extent Ian Rush played a part in his departure.
Said Vaughan "We have terminated Mark Aizlewood's contract with immediate effect. Our chief executive David Burford is negotiating the settlement formalities with Mr Aizlewood and his advisers."
…and unfortunately, that was it.

Mark Aizlewood joined the club just moments after Ian Rush put pen-to-paper on a two-and-a-half year deal at the club in August last year. Aizlwood's 18-year-long career as a professional footballer started at his hometown team of Newport County. In his prime, he played for Leeds, where he won 9 of his eventual 39 Welsh caps, and enjoyed a lot of success in the Leeds midfield. His final game for the club came when he turned to the Kop, threw a pair of V's, and was stripped of his captaincy and his place in the team in line for a swift move down the leagues to Bradford.
He went there from hero to zero, after claims he wanted to Germany to beat England in the 1990's World Cup. He still went on to play for Bristol City before his gradual decline, but nevertheless, had a right loud mouth, was a rock in the defensive-midfield role and made me laugh when I read he once knocked a referee out with a 20-yard shot at Kenilworth Road's old plastic pitch with one of his cracking pile-drivers!

In the end, himself and his fiery mouth gained a UEFA 'A' badge (the highest coaching qualification), and he coached at Carmarthen Town, and was a journalist for the BBC reporting on the Welsh games online. He later joined former Welsh team-mate Ian Rush on international duty again-this time as manager and assistant for the very successful Welsh U17's. It was here they showed off their managerial credentials, and it was this that probably proved to be the decisive factor as they filled the vacancies of the same positions at Chester. Aizlowood has helped to bring in 14 new additions to the squad (mainly on loan) since his arrival, and has helped move the club off bottom of League Two, to 9 points clear of the relegation zone with five games of the season to go.

Recently, the club was unveiled as having one of the highest wage bills in the league, but the club remain to be relegation threatened, and both Ian Rush and Mark Aizlwood were offered settlement deals last month to terminate their contracts early. Both stayed on though, but probably this time, the stubborn boxing promoter chairman bought about an argument with his fiery-mouthed employee for some reason or another. It's not as if we haven't seen it before-an argument between the chairman and another employee, Mark Wright, led to his departure on the eve of the new season, even if his position had been under threat behind the scenes for some time.

For the time being, Ian Rush's position remains as it is. The question on everybody's lips is undoubtedly whether his sacking had the reason behind it that close friend Ian Rush will eventually follow.

It is expected if not, that Ian Rush will name a successor during this week.


More Chester City headlines
Chester City latest threads
Chester City Poll