So..... The Premier League Returns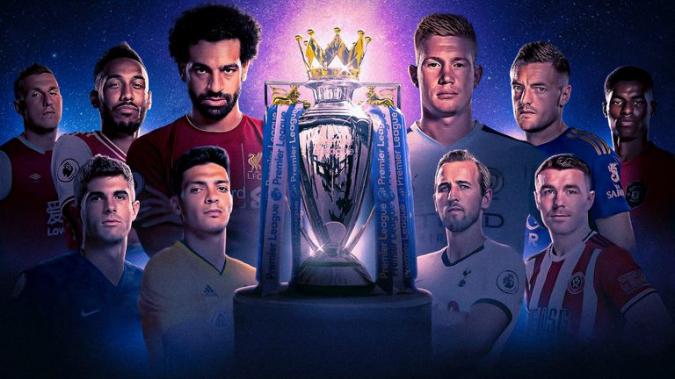 What It's All About
By Wolves
June 1 2020
So after the best part of three months we move towards the return of Premier League Football - at last for those of us who have felt particularly deprived!! The 2019-20 season is due to recommence on Wednesday 19th June with Man City vs Arsenal and Aston Villa vs Sheffield United the first games to be played.
Wolves are due to play West Ham away on Friday 21st June, but at the moment no decision has been taken as to the venues where games will be played, although it is known that they will be behind closed doors. Wolves will be hoping to pick up where they left off in the search for another Top Six place and another season in Europe, whilst West Ham will be looking to avoid relegation. Meanwhile Premier League referees are reportedly looking to take charge of some friendly games so they can get back to match fitness. Clubs are being told that players must maintain two metres distance from the refs during games, which will undoubtedly be a difficult rule to maintain, particularly during - shall we say - disagreements with decisions!!
There will surely be much more discussion and probably disagreement before we reach 17th, as to whether the season should in fact proceed, the risk players are facing by taking to the pitch, whether relegation should happen, and how much access fans should be allowed outside grounds. For many of us the main issue is to ensure the season is finished and that the final places in the league are merited.
On this board we will endeavour to keep our members up to speed with developments and encourage them all to voice their opinions openly, as we build up the anticipation and the hope for a good end to the season after so much frustration and turmoil.
View a Printer Friendly version of this Story.
So..... The Premier League Returns
Discussion started by Wolves , 01/06/2020 22:12
What do you think? You can have your say by posting below.
If you do not already have an account
Click here to Register
.
Cheshire wolf
05/06/2020 12:24
So the first three of Wolves fixtures have been confirmed as:

Saturday 20th June 17:30 hrs West Ham United vs Wolves (on Sky)

Wednesday 24th June 18:00 hrs Wolves vs Bournemouth AFC (on BT Sport)

Saturday 27th June 12:30 hrs Aston Villa vs Wolves (on BT Sports)

The remaining six fixtures will be confirmed in due course. These changes will be added to the Prediction League schedule
Cheshire wolf
18/06/2020 10:18
More Wolves matches to be screened by Sky Sports have been announced for us to look forward to:

Sunday 4th July 17:30 Hrs Wolves vs Arsenal

Wednesday 8th July 18:00 Sheffield United vs Wolves

Sunday 12th July 12:00 Wolves vs Everton
Ivybridge Wolf
19/06/2020 18:22
That's good. I checked Hesgoal on Thursday night as a trial and it didn't work for me, so unsure what to do for the Bournemouth and Villa matches.
---
Cheshire wolf
19/06/2020 20:12
I was under the impression that these first few matches at least would be available to the masses so to speak Ivy. Perhaps be useful to know if someone who has Sky but doesn't have Sky Sports is able to watch tomorrow night's games, in which case I think we might be able to see those two games on BT Sport through Sky.
Cheshire wolf
20/06/2020 15:54
I think I was wrong in my previous assertion!! Today's game on BT Sport was Watford vs Leicester and it could only be watched by subscribers. However it was available on HesGoal. There is a channel on Sky No. 159 called Pick which will show some of the games, but on Weds they are showing Man Utd v Sheff Utd, naturally!! So we will have to rely on the internet and good fortune. it's not even like we can go to the pub to watch it!!!
wolverina
20/06/2020 20:41
The Pick channel is Freeview channel 11 - showing Liverpool and Everton tomorrow at 7
wolverina
20/06/2020 20:42
Date Time Match Channel
Friday Jun 19 6pm Norwich v Southampton Pick - Channel 11
Saturday Jun 20 7:45pm Bournemouth v Crystal Palace BBC
Sunday Jun 21 2pm Newcastle v Sheffield United Pick - Channel 11
Sunday Jun 21 7pm Everton v Liverpool Pick - Channel 11
Wednesday Jun 24 6pm Manchester United v Sheffield United Pick - Channel 11
Wednesday Jun 24 6pm Norwich v Everton BBC
Thursday Jun 25 6pm Burnley v Watford Pick - Channel 11
Sunday Jun 28 4:30pm Watford v Southampton Pick - Channel 11
Tuesday Jun 30 8:15pm Brighton v Manchester United Pick - Channel 11
Wednesday Jul 1 6pm Bournemouth v Newcastle Pick - Channel 11
Saturday Jul 4 3pm Leicester vs C Palace Pick - Channel 11
Sunday Jul 5 12pm Burnley vs Sheffield Utd Pick - Channel 11
Sunday Jul 5 7pm Southampton vs Man City BBC
Tuesday Jul 7 6pm Watford vs Norwich Pick - Channel 11
Thursday Jul 9 6pm Bournemouth vs Tottenham Pick - Channel 11
Sunday Jul 12 12pm Wolves vs Everton Pick - Channel 11
Sunday Jul 12 7pm Bournemouth vs Leicester Pick - Channel 11
Monday Jul 13 8pm Man United vs Southampton Pick - Channel 11
Cheshire wolf
03/07/2020 20:06
The dates for the remainder of Wolves games including the second leg of the Europa Cup against Olympiacos have now been set:

Burnley v Wolves Wednesday 15th July 18:00 hrs

Wolves v Crystal Palace Mon 20th July 20:15 hrs

Chelsea v Wolves Sunday 26th July 16:00 hrs

Wolves v Olympiacos Weds 5th August 20:00 hrs

The Prediction League has been updated to reflect these dates
Andy Fincher
03/07/2020 22:32
Match against Burnley is on BBC.
Sorry, only registered users may post in this forum.