Match Thread: Wolves v Southampton Saturday 19th October 3pm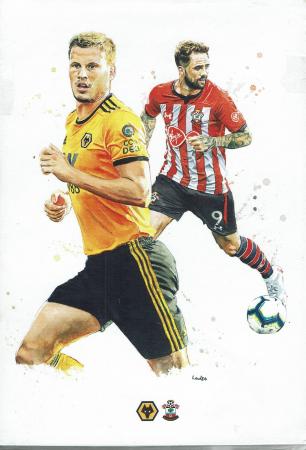 By Ivybridge Wolf
October 17 2019
In a strange international break week where England were pathetic versus the Czech Republic (later defeated at home by Northern Ireland) followed by the utter destruction of a poor Bulgarian set up (both on and definitely off the pitch), normal service is resumed this weekend! Wolves welcome Southampton back to Molineux to get the Premier League back on track. It goes without saying that this is another important fixture and following our great 8 days or so prior to the internationals we really need to impose ourselves on a side currently below us in the table. A Wolves win might see us climb up to another 4 places whilst defeat would place the Saints level on points but only a home capitulation could see them leapfrog us …….
Of Course, it's happened before and seems incredible that match was now over 12 years ago ...... Wolves 0-6 ...... remaining one of the weirdest matches I've personally witnessed where we actually played quite well.
Nothing like that on Satuday though, surely, and I sincerely hope that Nuno keeps to his best 11 available which for me includes all three of Boly, Coady and Bennett at the back, and of course finding a spot for man of the moments Adama Traore.
This match thread starts a little earlier this week, but as always please add your thoughts and words of encourage for the lads in the build up and during the match .... UP THE WOLVES!!!