Next Up: Eastleigh (A)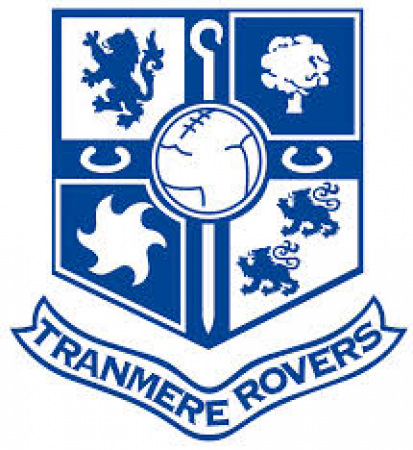 By Joe Torpey
August 18 2017
A look ahead to Rovers' long distance away trip on Saturday as they travel to face Eastleigh at the Silverlake Stadium....
The Silverlake Stadium sounds like it's home to a sweaty horde of over-weight, middle aged ice hockey fans sporting baseball caps and joyously chanting a variety of rousing chants. Actually, nothing could be further from the truth (not sure about the weight issue though) as it is the home of Eastleigh Football Club, and the Rovers head there on Saturday for a game of association football instead.
We head into the game after a poor run of results (insert own emoji here) with only one win from the opening four, coincidentally the exact same record as our hosts. But Eastleigh will fancy getting all three points from the game as they believe that only bad luck cost them a defeat in their last game at Woking (lost 2-1).
Eastleigh can be found at 2/1 to gain the victory so the Bookmakers are not totally buying into this Eastleigh optimism and a closer analysis of both squads sheds some light on the thinking behind these odds.
Eastleigh finished the game with 10 men on Tuesday when Hoyte was injured after all three subs has been made. Manager Richard Hill (assistant manager at Prenton Park in a previous life) had been praising his 'walking wounded' prior to the Woking game as number of players were playing on through injuries. In fact, the experienced duo of goalkeeper Graham Stack and Sam Togwell may or not feature on Saturday due to injury.
The Spitfires also have an experienced look to their squad with James Constable and Mark Yeates available for selection. An average age of 29 suggests that the team we will face will not be over-awed by the prospect of playing the favourites for the title. But perhaps the 12 new faces in their ranks will mean there is still a bedding in process going on. And factoring in the instability in the managers office (4 incumbents last season), there is even more weight to add to view of Eastleigh being a 'work in progress'.
Our last visit to Eastleigh was a successful one as a second half double from Ben Tollitt secured victory for the super white army. Unfortunately, Tollitt is unlikely to feature on Saturday (Wallace and Kirby too) but Mickey Mellon will have a full squad to pick from apart from that as James Norwood is available again after suspension.
The travelling fans then will be heading down south with a lot of belief and also hope for a positive result. There is definitely light at the end of the tunnel as we have strength in the squad, the management and the support. Hang on a minute...hope, strength, light...now where have I heard those words before???