How YOU can put the Pirates on SportNetwork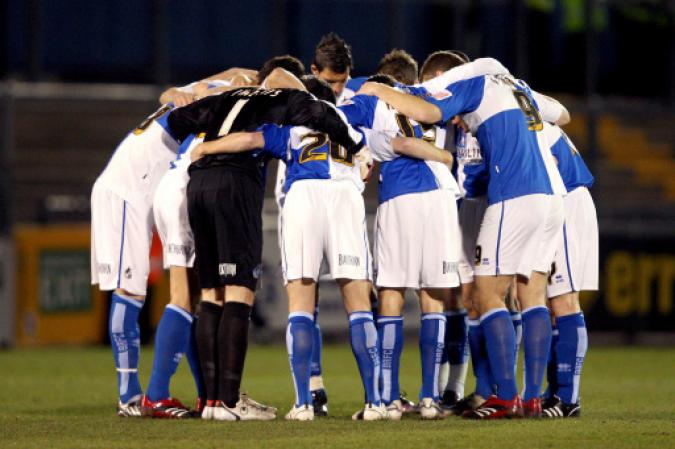 By The Gas Man
April 11 2008
Here's YOUR chance to help boost the worldwide image and the exposure of Bristol Rovers Football Club on the internet. We are looking for a fan or group of fans to publish an unofficial Rovers site on SportNetwork, our fast-growing community of fervent fans of clubs all over the country, and it wouldn't be complete without the Pirates. With huge development plans for the Memorial Stadium given the green light, Bristol Rovers are clearly an ambitious club on and off the pitch, and this is your chance to help maintain recent progress and to provide a forum for like-minded supporters of the club.
You don't have to be a technical wizard, we provide the technology that enables you to build and expand your own site dedicated to the Pirates. And it's completely free.
Not only that, but we have introduced a new system which will pay publishers for the number of hits their site attracts.
The better the site, the more popular it becomes - the more hits it attracts, the more money you could make.
Rovers believe they have the potential to climb the football ladder in the next few seasons, and all Gasheads have every reason to believe the club is capable of going places.
Now you can make sure you are part of that bright future and give Rovers and the fans something extra by producing a website dedicated to the club.
Click the link above to see how.
View a Printer Friendly version of this Story.
How YOU can put the Pirates on SportNetwork
Discussion started by It's a Gas (IP Logged), 11/04/2008 20:11
kiwipete
14/04/2008 12:38
good luck mate
---
IM MEMORY OF THE BEST CAPTAIN AND GREATEST MANAGER IN OUR HISTORY--RIP BILLY AND DON
2013 PREDICTION LEAGUE---5TH
Inverness White :-)
14/12/2008 02:53
give them a ship
---
Leeds Fan Since 1996
Jonathan Winsky
18/11/2011 19:40
It appears that sadly this forum has gone into 'Test mode', hence the recent lack of posts. However, it is still possible for people to post in this forum by adjusting the site's URL from
www.thefootballnetwork.net/boards/read/s657.htm?1296
to
www.thefootballnetwork.net/boards/read/s66.htm?1296
. Hopefully my tip will now result in the site returning to its former glories.
I comprehensively wrote about this process on
12th July 2010
and
6th March 2011
.
---
Click here to read why I sensationally sacrificed the big bucks of Chelsea for the adventure of Watford
------------------ -
(image on left not representative of how relative my support of Watford is to my support of Middlesex)
Sorry, only registered users may post in this forum.