Jacob Brown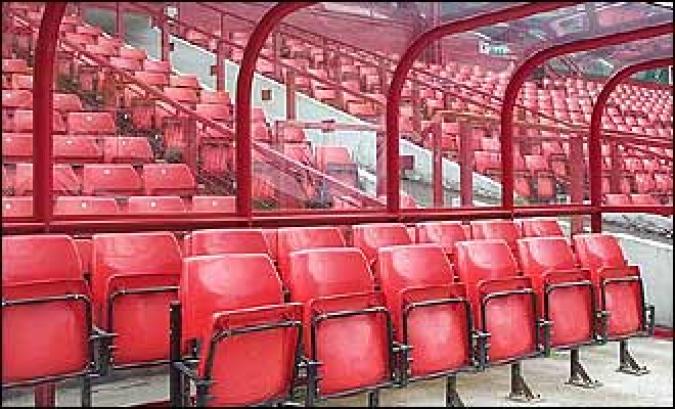 By Red Army
September 11 2020
First of all I would like to start by saying that I wish Jacob all the best for the rest of his career and would like to thank him for his hard work every time he pulled on the red shirt.
The question I want to ask however is, will we actually miss him?
Obviously only time will tell but in my opinion I don't think we will.
He certainly worked his socks off did the lad, that you can't deny but was he actually any good?
Stoke obviously think so but clubs these days seem to buy many players on what the stats tell them rather than what they see with the naked eye.
The stats will certainly show you a good number of assists and his running stats will be up there with anyone in the league I would certainly be willing to put some money on but again I ask does that make him any good?
The naked eye tells me that his shooting is terrible, his control not much better, his hold up play none existent, and his passing hit and miss if I'm being kind.
What I've just described should make for a terrible footballer and an absolutely shocking striker but is he actually terrible?
He can of course improve on all of the above and despite my criticism above, I was hopeful that he would do that Oakwell. I love to see players come through the academy and have a good career but at the same time I am not too sad to see him go as I think we could possibly improve as a team without him in it.
Last week for example, in my opinion we didn't really miss him. We didn't press and close down quite as quickly as he does but you didn't watch the game and at any point think we could do with Brown on here.
In fact despite being withdrawn at half time I feel that Victor offered something different with his back to goal and held it up well at times, something we don't do when Brown and Chaplin start together.
He certainly divides opinion more than most during my time following the reds. Most people that I know think he is a terrible footballer to be polite. All of these people I would class as having good knowledge of football and a decent eye for a player. And even though they don't agree on every player, all bar one agree on Brown.
On the flip side, the message boards seem to rave about him, when he's taken off most of the crowd go ape, every manager we've had has picked him (in various different positions) and Stoke are willing to pay a couple of million quid for him.
Obviously there is no right or wrong answer as its all opinions but I'd be interested to get other fans opinions on this and reasons behind their opinions if you would like to comment below.
I've decided we won't miss him but we might, he wasn't very good but he must have been but most of all would like to wish him good luck at Stoke and thank him for the effort and desire he showed over the last few years.
View a Printer Friendly version of this Story.
Jacob Brown
Discussion started by Tarn Talk , 11/09/2020 17:47
Tarn Talk
11/09/2020 17:47
What do you think? You can have your say by posting below.
If you do not already have an account
Click here to Register
.
StreamFootball - Barnsley
More Barnsley headlines