Barnsley 1 – 0 Nottingham Forest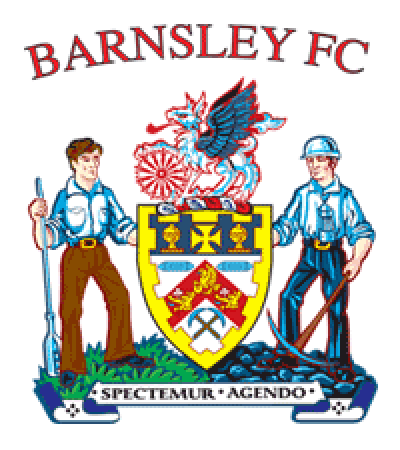 By Red Army
September 11 2020
1 – 0 to the Barnsley is a phrase I expect to hear quite a bit this season.
Post lockdown the super reds have looked extremely solid and this display against Forest was further evidence of that.
The reasons are simply down to tactics and personnel. The switch upon the return after lockdown from the 4-diamond-2 to the 3 centre backs, wing backs and the two central midfielders with a ten and two strikers have made us extremely hard to breakdown.
Out of possession it is a five at the back with two protecting and the other three also work hard defensively. Going forward I think it is fair to say we have seen limitations but I certainly prefer this system to the diamond and you can't argue with the results and the performances we have had.
I get the impression Struber likes a ten behind two strikers and isn't a fan of width so these two formations are what enable him to do that. I personally feel that the diamond has too many limitations and results would suggest the three at the back route is the way to go.
As I look at the personnel that has made it such a success then I must go to Jack Walton who looks so composed and assured in goal. The number of clean sheets he has in such few games is remarkable and he seems to give the defence such confidence.
Solbauer has been the big difference at the back. I think Anderson has benefited from playing alongside him and also having an extra centre half.
In this system we have been able to dominate the ball for the majority of most of the games but I do feel we don't create very much which is why the improved defence and keeping clean sheets is so important.
Now, even though I am all for this system and have been extremely with the results and in general the performances, I do think a few tweaks could be made to make us more creative.
Odour in the left wing back spot in place of Ritzmaier for one. On the other side the amount of attacks that breakdown with Ludewig running the ball out of play or hitting and hoping is unreal. But on the flip side he does put the occasional good ball in and is possibly more suited to the high energy up and down role that is required, than Jordan Williams who is more of an orthodox right back/able third centre half, even though Williams is a much better passer of the ball.
I think our width is this system has certainly been one of our biggest problems creativity wise but not the only one.
The other main problem is the number 10 role which is more often than not occupied by our best striker. For me Woodrow and Chaplin should be up front to finish the chances and the number 10 should be the most creative player on the pitch which isn't the case at present.
Mowatt and Styles both have to play and play centrally (please don't waste Styles at wingback Mr Struber, even though he's quite good there as well). What was evident against Forest on Saturday was that both Mowatt and Styles were too deep for the majority of the game, due to the positions they have to play, hence little creativity in the final third from them.
What I would like to see is a Dougall type defensive midfielder to be bought. Mowatt to then play alongside him in the two but with the other player sitting he would have more licence to get forward. This would also allow Styles to play in the number 10 where I think we would be best suited. It would improve our creativity, not lose anything in terms of being solid defensively and have our best two goal scorers up top.
I now feel like despite being happy and positive about the system, results and performances that I have just tore them to bits but that isn't my intention. My opinion is that we could be even better if these small changes were made but after our recent run of results who am I to question the gaffer.
View a Printer Friendly version of this Story.
Barnsley 1 – 0 Nottingham Forest
Discussion started by Tarn Talk , 11/09/2020 16:51
Tarn Talk
11/09/2020 16:51
What do you think? You can have your say by posting below.
If you do not already have an account
Click here to Register
.
StreamFootball - Barnsley
More Barnsley headlines