Birmingham 2 – 0 Barnsley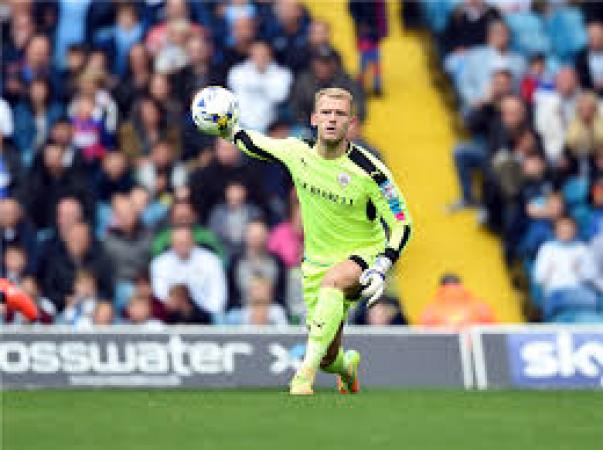 By Red Army
August 22 2019
A lacklustre reds performance saw them go down 2 – 0 to a poor Birmingham City side at St Andrews on Tuesday night.
Barnsley were unable to create anything of note all game and I fear it could be a long hard season for this young, inexperienced squad.
I don't want to be too negative on the players but I see no other outcome other than relegation this season.
It's almost impossible to expect this newly assembled young squad to be competitive in the Championship. If we had kept last season's squad together and added a few of these players then we would have had a chance.
We seem to do things the wrong way round all the effing time.
Last season there were four players who looked to be real potential top end Championship players and we have sold four of them in the shape of Moore, Pinnock and Lindsay.
If we had been relegated from the Championship then selling them I would understand. Also assembly this squad to try and get promoted from League One is extremely achievable but to expect them to survive in the Championship without a season together in League One is expecting far too much.
I'm not sure whose decision it was to sell Moore but despite the £4 million it was a ridiculous decision so late in the day with no one else coming in to replace him.
When Woodrow is out, we look very poor up front. Chaplin looks more suited to playing in the hole, the new lad looks to be off the pace at the moment and Stendel doesn't seem to like playing Thiam there even though I think that would be a better position for him in the Championship. He may not score that many but his presence and ability to hold the ball up would be better suited to what was tried on Tuesday. I also can't really see him hacking it as a winger in the Championship.
As for Moore I have heard numerous rumours that the club chose to sell him for the money without Stendel having a say in it. But I've also heard rumours that Stendel didn't want him because he didn't think he would fit in to his mythical pressing game in the Championship.
If the decision was Stendel's then it is an utterly ridiculous one. We were awful when Moore was injured last season and they rushed him back to make sure we sneaked over the line.
Throwing Halme on up top on Tuesday would suggest to me that it was the clubs decision and Stendel is basically saying to them 'look with no big striker we have to throw a big lump of a centre back on up top when we're chasing the game'.
Stendel in radio interviews has repeatedly said we need Championship experience so that also makes me think it was more the club than him but he did seem to freeze him out in pre-season so who knows.
The clubs model of buying young hungry players to develop and sell on has no doubt been good and our scouting system is certainly top notch. However, when you get to the Championship you also need older, experienced heads and those calls seem to have fallen on deaf ears and even if we address it in January, it could be too late by then.
Anyway back to Tuesday and for me only Mowatt and Radlinger come out of the game with any credit.
I think the goalkeeper position is the only area we have improved on from last season. A very worrying statement considering we have gone up a league.
Something I never thought I'd say the last time we were in the Championship and that is that we need Cavare and Pinilos back in the team at full back.
Sibbick is steady but Cavare offers so much more. In Williams I see potential but at the moment he is nowhere near good enough positionally or defensively.
The two centre backs look ok from what I have seen so far but they are nowhere near the quality of Pinnock and Lindsay or even Jackson for that matter.
Like I said earlier, this isn't me having a go at the players. They are young and will improve. This is just me giving an opinion on the current levels they are at and how that relates to the chances of us staying up.
McGeehan was awful again and has been playing poorly all season and hit and miss for a while. I would drop him for Saturday and give Styles a go. I've like the look of him the few times I've seen him play and he deserves a chance from the start in the absence of Dougall.
McGeehan's best performances last season came when he first broke in to the team and determined to keep his place and when he was fighting off competition from the fit again Dougall.
When he feels that he is a certainty in the team his form drops and he tries too many passes that he isn't capable of making. He is a much better player when under pressure for his position and keeps it simple.
As for Bahre, I wouldn't have even signed him in the summer. One good game every ten. Constantly gives the ball away, constantly makes the wrong decision. He wouldn't even make my match day squad on Saturday.
Thiam was poor, as for Chaplin and Thomas, I don't really want to judge them too much on Tuesday as I felt Chaplin was out of position and Thomas just couldn't get involved in the game.
I hear Woodrow is almost certain to miss Saturday so in that case my team would be the below:
Radlinger
Cavare, Diaby, Anderson, Pinilos
Mowatt, Styles
Thomas, Chaplin, Wilks
Thiam
Reds Ratings from Tuesday:
Radlinger 7
Sibbick 6
Diaby 6
Anderson 6
Williams 4
Mowatt 7
McGeehan 3
Thomas 4
Bahre 3
Thiam 4
Chaplin 4
View a Printer Friendly version of this Story.
Birmingham 2 – 0 Barnsley
Discussion started by Tarn Talk , 22/08/2019 14:05
Tarn Talk
22/08/2019 14:05
What do you think? You can have your say by posting below.
If you do not already have an account
Click here to Register
.