Barnsley 2 – 1 Gillingham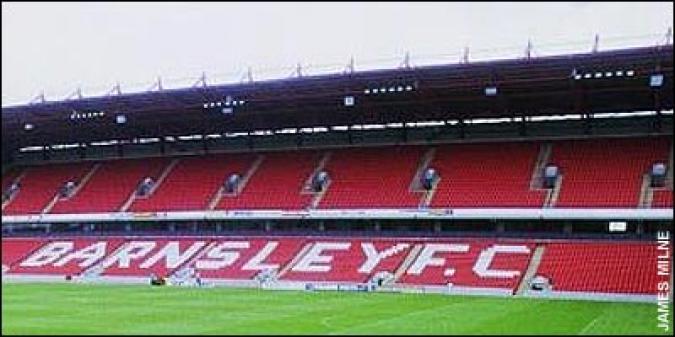 By Red Army
September 3 2018
Another win for the super reds as we maintained our unbeaten start to the season and big Kiefer Moore continued his excellent goal scoring form.
After dominating proceedings in the first half, the reds came under some pressure in the second period and in some ways were lucky to hold on for all three points.
Barnsley should have been out of sight but we seemed to come out in the second half thinking that Gillingham were dogger and the game was already won.
Hopefully it will just give the lads a bit of a wake up and make them realise that they have to work hard for the entire game no matter what the score is.
Not that there are many complaints from me, after all we've won yet again and we're still unbeaten. The way some fans are reacting on social media and forums is like we've just been hammered 6 – 0 and we're about to be relegated.
Two of our better performers on Saturday were Potts and Moncur and when both of them had gone off we really did go to pot.
Potts had his best game in a reds shirt. I'm now starting to believe he can have a real impact in this league after spending all last season thinking he was the worst player we've ever had.
No manager ever seems to let Moncur or Thiam do a full 90 minutes. They're professional footballers who train every day and play every week. It's about time managers started letting them get a full game under their belt and not continue to take them off because they are in the 'red zone'.
The Potts substitution was unavoidable as he was injured but he should have certainly left Moncur on the pitch. He has the ability with the ball at his feet and can take people on. The way he manages to create space when he looks outnumbered with nowhere to go is a terrific attribute that no one else has.
He has a range of passing and he gets about the pitch more than people give him credit for. I will say his shooting was pretty poor on Saturday but you can't have everything.
One fan that I know hates Moncur and although he agrees that he has the qualities I mention above, he thinks he's too lazy to warrant a start and we looked better with Bradshaw running around like a headless chicken and pressing defenders.
I completely disagree. In fact at half time I even said 'how much better do we look with Moncur instead of Bradshaw' and that's with how well we've played so far this season as well.
I don't want to get in to slagging Bradshaw off as I appreciate anyone who pulls on the red shirt and puts it in but I don't actually think he offered much to the team especially with his goal record since the beginning of the year.
Most of his running and closing down defenders was so slow that they still had all the time in the world to do what they want, he rarely put real pressure on them and the amount of times per game he would miss-control or end up on his backside is too many to count. Moncur > Bradshaw any day of the week for me.
One worry I had on Saturday was with our goalkeeper. The indecision of when to come and when not to was up there with one of his best on Saturday. He causes problems for our defenders when there shouldn't be any. Luckily we can get away with it in this league at times but I would be worried if he continues to have games like he did on Saturday.
Both full backs are still a bit of a concern for me defensively as well. Both bomb forward when we are in possession and don't get back in to positon quick enough when we lose it. There were a number of times when they broke and we found ourselves 2 on 2 or 3 on 3 if Dougall was there.
If for example we are attacking down our right I obviously want Cavare joining in going forward but I'd like Pinilos back with Pinnock and Lindsay not even further forward than Cavare.
Reds Ratings:
Davies 5
Cavare 6
Pinnock 7
Lindsay 7
Pinilos 6
Dougall 6
Mowatt 6
Potts 8
Moncur 8
Thiam 7
MOORE 8
Subs all 5
View a Printer Friendly version of this Story.
Barnsley 2 – 1 Gillingham
Discussion started by Tarn Talk , 03/09/2018 16:44
Tarn Talk
03/09/2018 16:44
What do you think? You can have your say by posting below.
If you do not already have an account
Click here to Register
.