Worthington : Taylor Has Gone To Toffees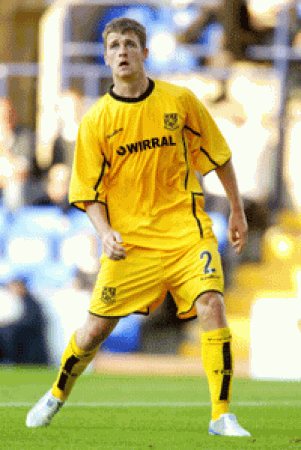 Gone To Toffees?
By Quayle
May 31 2005
Norwich manager Nigel Worthington spoke of his disappointment of not securing the signature of Tranmere defender Ryan Taylor, but let something else slip. While speaking about Ryan, Worthington admitted he has definitely gone to Premiership and Champions League outfit, Everton.
It appears today that, Norwich manager Nigel Worthington has admitted defeat in the race to sign Tranmere wign back Ryan Taylor. But he also let it slip he's signed for another club.
When asked about losing Ryan Taylor, Worthington admitted Taylor wasn't going to be a canary next season, but he let lose that he HAS signed for Merseyside rivals Everton.
"Ryan Taylor's one that we targeted," the City manager told the Eastern Daily Press.
"He was one of those with a lot of potential that we would have liked to have brought here.
"But he's gone to Everton - it's a Premiership club and means that he doesn't have to move. He can still live in his home city."
So according to Nigel Worthington, its a done deal for Ryan to leave Tranmere this season, heartbreaking news to every Rovers fan.
The right back has had an outstanding season with Rovers, scoring 8 goals from defence, and being named the clubs Young Player of the Season. Although it was obvioulsy many clubs would be after him this summer, most fans thought the local lad will stay and get Tranmere promoted, but this looks highly unlikely now, sadly.
Perhaps him going to Everton is another huge kick in the teeth, although its not your Ac v Inter rivalry, it appears Everton have a knack of pinching our huge youth prospects. It wasn't too long ago when the club were linked with Jason Koumas, which started to grab attention of Koumas hence his performances going below par for Tranmere. And if you cast your mind back a while ago, the legend that is Dixie Dean. Dixie started his career at Tranmere and was inevitably taken from our grasp by the Toffees.
I will still be keeping my fingers crossed hoping this is not true about Ryan, but its for only so long can we expect him to want to stay at League One when the lure of the Premiership is breathing down his neck.