It's Malaga, not Burnley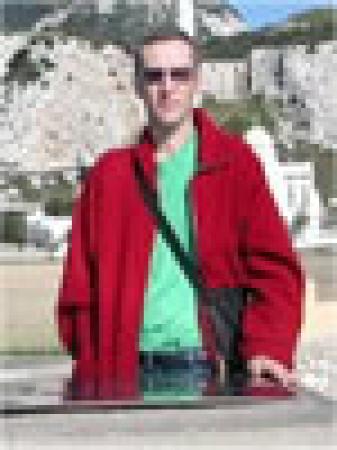 Our very own Turfite
By TheLongside.co.uk
June 3 2006
Our very own Turfite talks us through his first (and last) experience watching his local team, Malaga, in the fourth part of 'An Exiled Turfite'.
It's Malaga, not Burnley
Where you can drink champagne on beer money. Well almost.
My first and last football match in Spain was about three years ago at La Rosaleda, home of Malaga FC. We had just bought our house in Spain and decided to spend seven weeks over here to ease or way in to the Spanish way of life. Unbeknown to us there was an English couple living on the next street, and not only were they English, but also from Claret and Blue Land (Burnley).
Duncan and his wife Ruth had move to Spain some twelve months earlier from the Duke Bar area. Duncan was a season ticket holder at Malaga, and one night he called to say that one of his friends couldn't make the match and would I like to use his ticket? Of course I jumped at the chance.
We set off in his car and picked up another two English lads on the way to our first stop at a little venta (bar). After about half an hour another group of English lads turned up in a mini-bus dressed up in Blue and white of Malaga. After a few beers and tapas we all piled on to the mini-bus and made our way to the ground.
On queueing to get in to the ground I saw a bloke with packet of 36 toilet rolls on his shoulder going through the turnstile. I thought it strange that the delivery man had to go through that way. It wasn't until we got to our seats that I noticed the same bloke handing out the toilet rolls to those sat around him, of course I grabbed one. Was this a sign of things to come, or was Malaga a decent team?
As the teams came onto the pitch all you could see was a mass of toilet rolls flying through the air along with little pieces of paper cut up in to squares. I soon realised that watching foreign football wasn't like watching my beloved Burnley, more skilful yes, but it was a shame that most of the skill was trying to deceive the referee.
Oscar comes in to mind as everytime one of the opposing team went anywhere near a player he would hit the ground like someone had shot him, but with the grace of a swan. The crowd jumped up in the air baying for the blood of the offending player like a matador going for the kill.
Even the lads from England had been taken over by the crowd as they joined in with the booing and jeering until the referee had taken the players name. Then it was time for the player to stop rolling around the floor and push all his team mates aside and take the free kick. This seemed to be the theme throughout the match.
How I wished a Norman Hunter type player would come on and show them that football is a manís game and see how they would have coped with a good old-fashioned up and under. On the way home I said to Duncan about the players hitting the deck everytime a player went anywhere near them and he was horrified that I thought that the players were diving.
I just thought to myself that the sun must have gone to his head or to much sangria! Give me the good old-fashioned English footie any day of the week, none of this continental stuff for me!