Ian Measham talks to the Longside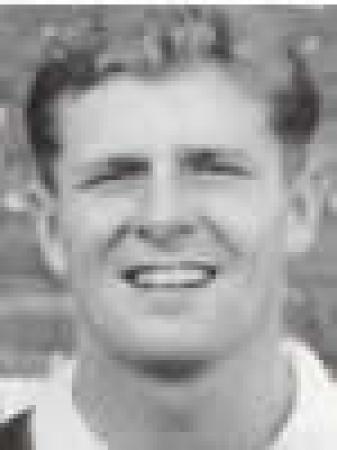 Ian Measham
By TheLongside.co.uk
March 19 2006
The Longside Features team are pleased to bring you an exclusive interview with Ian Measham the former Burnley right back. Ian tells us of his time at Burnley and his road to recovery after a serious neck injury.
The Longside Features team are pleased to bring you an exclusive interview with Ian Measham the former Burnley right back.
Ian was brought to Burnley from Cambridge United in November 1988, he had five successful seasons with us but his most memorable being the 4th Division Championship season of 1992. During his time with Burnley Ian became a crowd favourite due mainly to his speed as a full back and his many forays down the right. Ian was transferred to Doncaster Rovers for £40,000 in September 1993.
LS
Brian Miller brought you to Burnley from Cambridge United in November 1988, what did you know about Burnley and what were your thoughts about joining them?
IAN
Having played against Burnley on a couple of occasions I knew that I was going to a big club with a proud tradition and passionate support, so when I got the phone call from Brian Miller I did not have to think twice about joining.
LS
On arrival how did BFC differ from Cambridge United?
IAN
Burnley F.C was different in many ways from Cambridge United, the size of the club and its support. Although I enjoyed my two seasons at United and will always be forever grateful for the League experience they gave me, when I joined Burnley, I knew I was joining a real football club.
LS
You quickly became a firm favourite with the crowd due mainly to your speed as an attacking full back. Have you always played full back and if so did you ever have visions of playing elsewhere?
IAN
I started my career at Huddersfield Town as a right winger but I seemed to spend most of my time tackling the winger I was playing against. The Huddersfield coaches spotted this and I was quickly converted into a right full back.
LS
During your spell at BFC you played under 3 different managers, Brian Miller, Frank Casper and Jimmy Mullen, could you just say a few words of what you thought of each of them?
IAN
I enjoyed playing for all three managers and I got on well with them all. I will always be grateful to Brian Miller for bringing me to Burnley and giving me a chance when my career was at a standstill. As you know Brian and Frank are former Burnley greats and they liked to play football the Burnley way (a passing game), whereas when Jimmy Mullen took over he realised that to get out of the lower Leagues we needed to be a bit more direct by getting the ball from the defence to the attack much quicker, and then trying to play football in the opposition's final third.
LS
Your first league goal for BFC was against Peterborough United could you describe it for us?
IAN
Yes as if I had scored it only yesterday, Shaun McGrory played the ball to our striker George Oghani, he hooked the ball back from the byline towards the penalty spot, I arrived from the back just at the right time and volleyed the ball into the net.
LS
You were an important member of the side that won the league championship in 1992, was this the biggest moment of your career, and could you describe how it felt to have a League Championship medal?
IAN
That night at York in May 1992 was the biggest moment of my career, to win the title was huge, but to come from behind on the night and get the winner in stoppage time, you could not have scripted it better. To actually have a Championship medal is very special, there can be only four League winners and to be one of them is very special.
LS
Which players did you rate above others during your time at BFC?
IAN
I played with some very good players in my time at Burnley but there are a couple of players who really stood out, they were Marlon Beresford and Steve Davis (2).
LS
And do you keep in touch with any of them now, or anyone in Burnley?
IAN
The last time I spoke to any of my former team mates was when we had the 10th anniversary for the 1992 Championship winning team in March 2002. I do still keep in contact with friends I made during my time living in Burnley, and one of them Peter Smith who now works for Sky and Bolton Wanderers often calls me to talk about the Burnley days.
LS
Which player/players didn't you look forward to playing against?
IAN
Anybody that was quick, no seriously, two players I did not enjoy playing against were Ted McMinn and Michael Gilkes the Reading winger.
LS
Which player was the comedian in the dressing room and do you have any funny stories about them?
IAN
There were quite a few jokers in the squad, myself being one of them, but the main two were John Deary and Joe Jakub, but I will have to keep the stories secret.
LS
Which of your team mates was the most fashion conscious who who was the least?
IAN
Roger Eli was the most fashion conscious and Joe Jakub the least, his jackets were horrendous.
LS
Which has been the most memorable moment in your footballing career?
IAN
The most memorable moments of my career were winning the 4th Division title, recovering to play League football again after my broken neck and winning the supporters player of the year in my 1st full season at Cambridge United.
LS
You were transferred in September 1993 to Doncaster Rovers for £40,000 after having what must have been considered as an extremely successful season the season before. What was the reason for your transfer?
IAN
It was simply down to the contract I was offered by the club, I thought I was worth more than the club was offering me, they saw it differently. Doncaster really wanted me to join them and I thought maybe it was time for a change.
LS
Shortly after joining Doncaster, in the February of 1994 you broke your neck in a freak accident playing against Torquay, what do you remember about it?
IAN
I remember It really well, I challenged for a ball with the Torquay centre forward and my own centre half, I put the ball out of play with a slide tackle and the Torquay striker and my own centre half collided and landed on top of me fracturing my neck in two places. I was grateful for all the cards and goodwill messages that I received and they really helped me to recover from the injury. I actually received more messages from the Burnley fans than anyone else.
LS
Your first game back from this serious injury was the last game of the season in May 1995 against Wigan, what were your feelings on that day?
IAN
That day was special for four reasons, it was a huge achievement on a personal level to be playing again after 14 months on the side lines, I was made captain for the day, and friend and former team mate Andy Farrell was the captain of Wigan, but the real icing on the cake was just after the final whistle was blown my wife gave birth to our 2nd child.

LS
You were released by Doncaster at the end of the following season in May 1996, that is where we lost track of your career could you tell us what hapened from there?
IAN
After I was released by Doncaster in May 1996 I did a pre season with Halifax Town of the Conference but I did not enjoy it at all, so I decided to retire from football altogether and try to start another career whilst I was still young enough. I worked for a company called MMP International selling maintenance products for two years in the East Lancashire area. In April 1998, as a family we decided to move back to Cambridge and since July 1998 I have worked for The Vindis Group (a VW franchise) looking after retail and fleet commercial accounts.
LS
Did you ever think about taking up coaching or becoming a manager?
IAN
I have sent my CV into Soho Square but as of yet I have not received a reply. Seriously though, coaching or management has never appealed to me, I just enjoy watching the game.
LS
Do you still follow football today and if so which clubs are of most interest to you?
IAN
I love football and there is still plenty of banter at work, as many of my colleagues are big football fans. I have been an Arsenal fan since the age of six and living in Cambridge has enabled me to go and watch them play whenever tickets become available, this has been made extra special because I have also been able to take my son to a few games something I could never do as a child living in Barnsley. Obviously after Arsenal I still look for the Burnley results having played for them for 5 seasons and living in the town for 10 years, a piece of my heart will always be there.
LS
Do you have any views on the situation at BFC today, Chairman/manager/players?
IAN
I think Steve Cotterill has done a great job on a limited budget, It has not helped that he had to sell his striker Akinbiyi, I think if he had been able to keep his full strength squad together they could have been pushing for a play off spot, but hopefully the Club's fortunes will change and who knows one day they may be playing Arsenal in the Premiership, now that would be a really great day.
LS
Would you like to say anything else to the fans of BFC?
IAN
I would like to thank the Burnley fans for all the support they gave me whilst I was playing for the club and for all the good will messages I received when I was recovering from my neck injury they really were appreciated. I had 10 fantastic years living in the town, my two children were both born there and I will make sure they never forget their roots.
Ian, The Longside would like to thank you for taking the time to answer these questions, we are sure that Burnley supporters will be very keen to read this personal insight of your memories and achievements during your footballing career as a true Claret.