Stoke 1-0 Burnley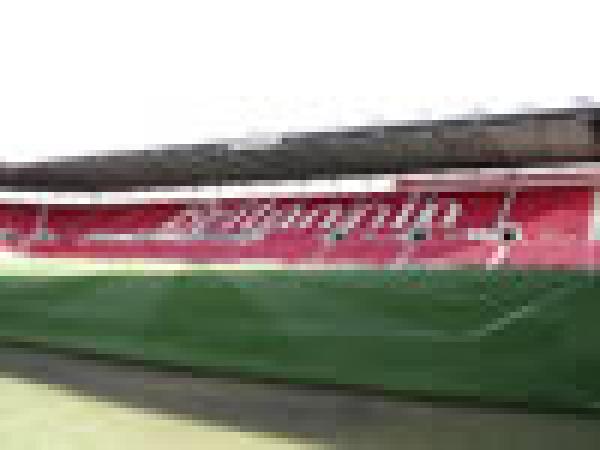 By TheLongside.co.uk
March 18 2006
Burnley lose at Stoke at the Britannia Stadium following a Gallagher goal. Our last win was at Plymouth and our last away win at Luton. The pressure must now be piling up ahead of our TV fixture next Friday against Norwich.
Both teams had a quiet first half but Sinclair, McGreal and Hyde's absence showed especially in the second half. A Ricketts Yellow Card means he'll pick up a 2-match suspension for picking up 10 yellow cards this season.
Paul Gallagher took the lead for Stoke on the 52nd minute. The Clarets had another setback only a few minutes later, Darel Russell kicked out at Jon Harley following a foul but both players were booked although Russell was extremely lucky not to have been sent off to the annoyance of the Burnley following.
Once again only a few more minutes had passed before Burnley found the net only to have it disallowed because Andy Gray was adjudged to have handled the ball.
Burnley moved to a more attacking formation as the half went on but it wasn't enough as we struggled to but couldn't scrape a point. Commentary from Stoke suggested that we were the worst side they have seen so far this season and we can only hope that a stronger defense and midfield will reduce any goals conceded and provide better delivery to the strike force.
Thanks to Tim Rigby for images.
---
Stoke

1 - 0
(0 - 0)

Burnley

P Gallagher 52


Bookings:
D Russell 56
P Gallagher 69


Bookings:
M Ricketts 29
J Harley 56
P Bardsley 67
Stoke
S Simonsen, M Broomes (45 L Buxton) , C Hoefkens, M Duberry, C Hill, J Skoko, D Brammer, D Russell (62 L Chadwick) , M Sidibe, S Bangoura (80 H Sigurdsson) , P Gallagher
Subs: E de Goey, L Buxton, H Sigurdsson, G Mbuyi, L Chadwick

Burnley
B Jensen, P Bardsley, W Thomas, M Duff, J Harley, C McCann (79 G Noel-Williams) , J O'Connor, G Branch (85 J Spicer) , G O'Connor (64 W Elliott) , M Ricketts, A Gray
Subs: D Karbassiyoon, W Elliott, G Noel-Williams, K Lafferty, J Spicer
Ref: M Fletcher
Att: 12082