Burnley 0 - 3 Reading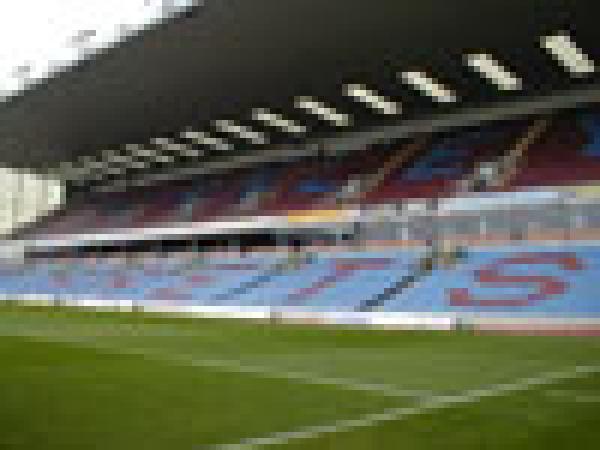 By Turftalker
March 5 2006
Well, well, well - what an abysmal afternoon at Turf Moor. Beaten 3-0 against a team who hardly broke sweat, the only problem was neither did most of the Burnley side.
---
Reading Match Analysis
I am not going to bother with stats today for the team. Everyone was poor excluding Duff who toiled up front and Lafferty who really looks like a good option for the future. No the clarets were average at best, and with the season over by February - perhaps we should be asking why the players cannot play until May - after all that is when our season tickets run out.

Some tactical aspects I noticed today:

1: Once again we lacked leadership throughout. When we go a goal down, we never look like coming back. There is no one talking and that concerns me.

2: Today the match was crying out for a right winger. Why Steve Cotterill could not see that I will never know. Sinclair was pitiful at getting the crosses in and Convey was not tracking back.

3: Finally why do the midfield fail to keep up with the strikeforce. For too long the strikers were toiling - they won balls, but where was the midfield to assist them. That must be sorted...

Now I would like to move onto a general assessment of the club.

Today Dave Edmundson was booed from sections of the Bob Lord - that is a very bad state of affairs. Yes he has performed badly, but the worrying thing is he has lost the confidence of many fans. How that will help the club I am not sure - can this man sell an effective season ticket campaign?

Instead we are going to be told to keep buying season tickets. If we dont we are classed as not being true fans. Sadly this club give us nothing to be proud of. A culture of pessimism and negativity pervades. We are constantly told that we are a small, poor town which is fighting above its weight - enough. I do not want to hear that we are lucky to what we have. Yes I want realism, but come on Burnley Football Club we do not deserve second class or even third class services and we have that now.

The simple fact is that the football club has received nearly £5 million over the last 18 months and have sold their ground. We were told that the sale of the ground would get rid of the debt, then we were told that although we sold the ground we were losing £20,000 and now we are told that we are still scraping the pennies. Perhaps that is true, but if it is, surely then we must be very worried - it means that this board were happy to let us plod along and were playing with our club's financial future. If we would not have sold Chaplow, Blake and Akinbiyi we would have had to survive somehow - the board are telling us those sales were crucial, that can only mean they have failed to manage their finances. Just like ITV digital - it seems this board has bad form.

The club needs to do something to rebuild the fans trust. It has taken years to reduce it and it will take years to get it back. Sadly when such changes have to happen it often needs a big change to start the ball rolling. The Chief Executive and the Board need to act, if they cannot then some people might have to start considering their own positions at Turf Moor. Oh and a new contract for Mr Cotterill, although welcome, will not be good enough to show fans that the club are ambitious. That tactic will not work Mr Kilby and Mr Edmundson.

Please give me your views - turftalker@yahoo.co.uk
---
Come and discuss this on the Message Board or leave your views below.