Coventry 1-0 Burnley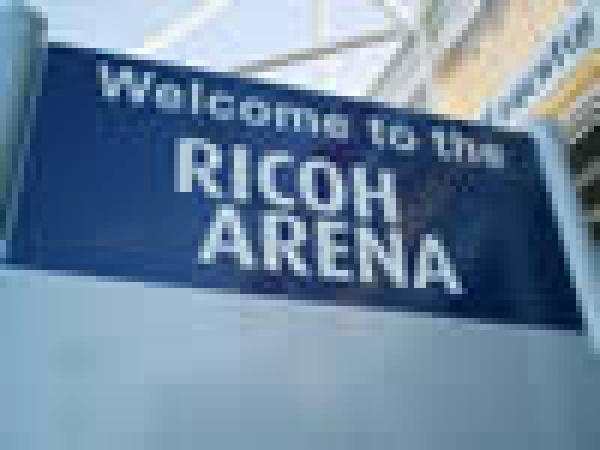 By TheLongside.co.uk
February 28 2006
The Clarets continued their poor form with a defeat at Coventry's Ricoh Arena, following a Dele Adebola goal in the second half. This in contrast to a 4-0 win against Coventry earlier this season.
Well it was off to the Ricoh Stadiun this week with a hint of hope more than confidence for a much better performance from the Clarets than that of recent weeks, especially with this being their first appearance at the Ricoh.
On arrival the stadium looked impressive and didn't let the expectations down. Sitting in my seat which was a little on the narrow side and short of leg room, looking around the Stadium it was looking a little on the empty side but there were just over 19,000 there.
The teams were announced and it was good to hear that Chris McCann was being given a start.
The whistle blew for kick off and with only 5 minutes gone McCann had a fierce shot stopped by Fulop. the Clarets continued to play with spiritedly with Branch shooting well wide after a little one two with McCann. After the first 15 minutes Coventry started to push forward more with Duff having to make a great tackle on John when it looked as though the forward was going to go through and score. Branch seemed to be struggling with a leg injury and was replaced with Karbassiyon. The first half fizzled out without too much more excitement and realistically you felt that there was only one team going to score and that wasn't the Clarets.
When the whistle finally blew for half time it was greeted with near silence from the Claret faithful, who were quick off the mark to get to the concourse and some welcome respite from the ice cold winds.
The second half began where the first half had finished with Coventry pressing forward and it was in the 54th minute when true to form an ex Claret came back to haunt them with a goal from Dele Adebola. That was it from then on for the Clarets it was backs to the wall with the Beast having to make two great saves from Stern John and James Scowcroft respectively. SC decided with 20 minutes to go to replace Jomes O Connor and Wade Elliott with Gifton Noel Williams and Kyle Lafferty. On their arrival the Clarets did start to push forward more but were never a real threat in the final third. Frank Sinclair came closest to equalising with his injury time volley just clearing the bar.
At the final whistle it was strange to not hear the Clarets faithful clapping their heroes off the pitch, but I suppose the performance was such that it didn't deserve applause.
To sum up it was an extremely poor performance from the Clarets who had lacked any creativity and looked extremely tired on the day, with the visit of high flying Reading looming on this performance, I cannot see us getting a point let alone a win.