LS Match Report Team bring you Burnley 0-2 Preston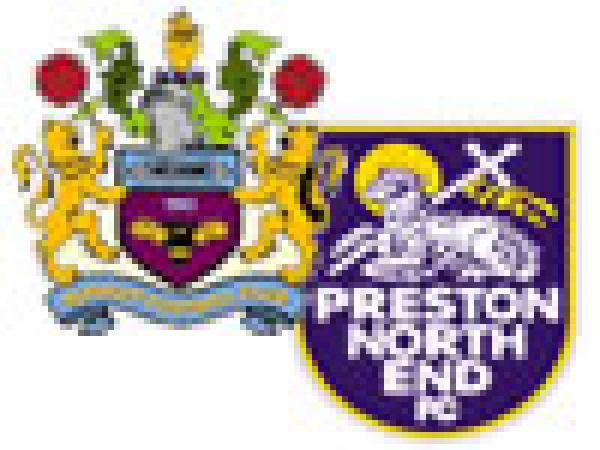 By The Match Report Team
January 22 2006
Second successive defeat at home. Play off dreams gone. Ade leaving. SC following? Target switched to gaining 52 points and safety?
---
---

0-2
0-1

---
Nugent (13)
Alexander (P 86)
---

Elliott (69)

Noel-Williams (80)

---

Nugent (47)

McKenna (90)
---

---

12 Brian Jensen

2 Wayne Thomas (54)

4 John McGreal

5 Frank Sinclair

21 Jon Harley

14 Garreth O'Connor (68)

8 Micah Hyde (84)

7 James O'Connor

11 Wade Elliott

15 Gifton Noel-Williams

9 Graham Branch

SUBSTITUTES
3 Danny Karbassiyoon (68)
6 Michael Duff (54)
22 Duane Courtney
16 Chris McCann
19 John Spicer (84)

22 Carlo Nash

14 Tyrone Mears

5 Youl Mawene

4 Claude Davis

2 Graham Alexander

3 Callum Davidson

7 Chris Sedgwick

16 Paul McKenna

26 Brian Stock (45)

11 Danny Dichio

10 David Nugent (73)

SUBSTITUTES
12 Gavin Ward
20 Chris Lucketti (45)
15 Simon Whaley
23 Lewis Neal
9 Patrick Agyemang (73)
---

---

Referee: Paul Taylor
Asst. Referee: Carl Bassindale
Asst. Referee: David K Benton
Fourth Official: Lee S Mason

Star Rating: *
Star Rating: **
Star Rating: *
Star Rating: ***
---

---

Attendance: 17,220

Shots on Target
Shots off Target
Fouls
Offside's
Corners

2 / 3
3 / 3
21 / 14
1 / 1
2 / 4
---
Not really sure I want to write this report today! At least we can rest assured there is no chance of play offs. Of course the chance of losing Akinbiyi and Steve C has just risen dramatically!

The first 10 minutes of the first half was going so well! Certainly our general shape and look of the team was much improved. Wade Elliott showed glimpses of what we have in the future, and some of his runs into the box brought great optimism. The pace of the game was electric and the atmosphere was incredible. Then on 13 minutes everything changed with John McGreal being penalised for a challenge on Dichio. Whether you class the resulting free kick as a well worked and clever one, or the Burnley defending as woeful is up to you. My initial reaction was it being our centre half's fault, but having seen the goal since on TV my opinion is James O'Connor was meant to be covering as a very neat flick was met by a clinical finish by Nugent (Here's hoping they have to sell him and feel the pain!) With a tactical switch of full-backs from Preston, the threat from Elliott was sorted out and we basically got worse. With one save from Micah Hyde's long range effort that was pretty much it.

 

The Second Half substitution of new signing Stock for old man Lucketti signaled a resolute display of defending by Preston. Let's be honest, we never really tested them with no forward line! I'm not wanting to mention the ref (!) or the lack of depth in our squad, or the need of a front line, or the look of "who cares" from some of our players or the completely inept display from Micah Hyde and others! The penalty decision for Preston on 86 minutes was correct from where I sat and it was obvious that they would score!

So let's look at next season............

UP THE CLARETS
---

"We're disappointed with the result. We could've defended better for the first goal and we said at half time we had to be careful of the counter attack."

"I thought the players gave me everything today."

"In this league it's a very good run (19 games unbeaten)."

"It's a difficult place to come. It's a fantastic result, there's no doubt about it."